Artwork For Sale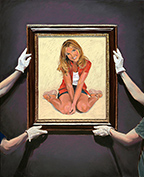 Eric Yahnker
Available from
The Hole
New York +
Untitled, Miami Beach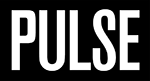 Pulse Miami Beach
December 7 - 10, 2017
Miami Beach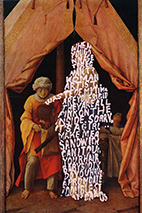 Betty Tompkins
Available from
PPOW
New York +
Art Basel Miami Beach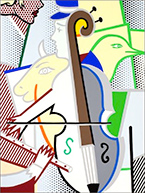 Roy Lichtenstein
Available from
Gregg Shienbaum Fine Art
Miami +
INK Art Fair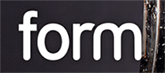 FORM MIAMI
December 6 - 10, 2017
Miami Beach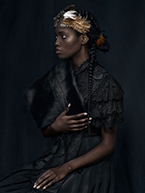 Dagmar van Weeghel
Available from
Rademakers Gallery
Amsterdam +
Aqua Art Miami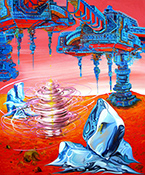 Kenneth Burris
Available at
Superfine! Miami 2017
December 6 - 10, 2017
Miami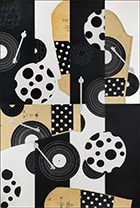 Derrick Adams
Black White and Brown
December 5 - Jan 27, 2018
Primary Projects
Miami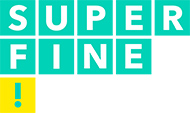 Superfine!
December 6 - 10, 2017
Miami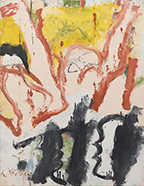 Willem de Kooning
Available from
Ameringer McEnery Yohe
New York +
Art Basel Miami Beach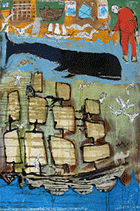 Casey McGlynn
November 30 - Dec 23, 2017
Foster/White Gallery
Seattle



ART GALLERY GUIDES

Art-Collecting.com provides thousands of links to art galleries around the United States and Europe. We have recently added Berlin, London, and Paris galleries to the site. For collectors in the western hemisphere we also have listings for Latin America. If you are a traveler interested in the arts, we're a good resource for finding art galleries and exhibitions when traveling. Below are our gallery guides for the major art centers in the United States. You'll have a difficult time finding better gallery guides and gallery listings, if you do please let us know.

East Coast: New York City, Chelsea, Brooklyn, Miami, Philadelphia, Boston, Baltimore, Washington DC, Asheville, and The Hamptons,

West Coast: Los Angeles, San Francisco, Culver City, Santa Monica, Bergamot Station, San Diego, Laguna Beach, Carmel, Portland, Seattle, and Tacoma,

In Between: Atlanta, Chicago, Denver, Aspen, Dallas, Houston, Santa Fe, Taos, Scottsdale, and Sedona.

GALLERY GUIDES FOR EACH STATE



---



Miami Art Week - December 3 - 10, 2017
Sometimes called Art Basel Week, because it is anchored by Art Basel Miami Beach at the Miami Beach Convention Center. It features more than 260 of the most established art galleries from around the world. The week also offers at least fifteen other art fairs located throughout Miami and Miami Beach. About fifty thousand people head to this art mecca in Southern Florida. Art Basel alone, has attendance of about seventy thousand visitors. It's the best week to view Contemporary Art in the United States and most likely in the world. Approxiately 1200 galleries will be exhibiting. We've attended for the past six years and will be there again. You can follow us in our Social Media feeds to see some of what's going on. If you want more detailed information we've created a guide for you to learn more about what's going on. Visit our Miami and Miami Beach Art Fair Guide, it's a great resource for advance planning.





---

ART FAIRS


Pack your bags, Miami Art Week is next week, December 4-10. Our free online guide is now available: Miami and Miami Beach Art Fair Guide.






---

ART-COLLECTING.com NOW SELLING



Diane Arbus, Untitled, 1970
This is a rare print from one of her last series. Printed by Neil Selkirk, numbered and signed by Doon Arbus. It's available for your collection, call or email if you have any questions. Current museum exhibitions include The Metropolitan Museum of Art in NY and the High Museum in Atlanta. Additional information about Neil Selkirk's Diane Arbus prints.



---

ART COLLECTING TIPS
Collecting art for love and profit is one of life's great pleasures.
Where do you start? When should you buy? Here're ten tips to help you get you
started collecting fine art.

BUYING FINE ART ONLINE
A fast growing option for anyone interested in purchasing art.

PROTECTING NEW ART PURCHASES
Learn how to protect your artwork and your art investment.

Explore around our site for other useful art resources, and our gallery guides:
Appraisers | Consultants | Auction Houses | Other Art Services



---

BOOKS ABOUT ART and COLLECTING ART

Our bookstore is associated with Amazon.com and going through us before purchasing helps to support us. Plus you get fast service, very good prices and your purchases are guaranteed by Amazon. Below are a few books related to collecting art. LINK TO OUR ART BOOKSTORE

Direct path to Amazon.com - They help to support us by giving a small commission on each item purchased (any items) when going through this link first.



---

TYPES OF COLLECTING
Art Collecting Specialty Fields

Information on various specialty fields or types of art collecting. Listed below are a few art collecting specialty areas to explore. The sections are broken down by art medium, the type of art, or the style of art.
Each of the specialty fields includes links to the galleries specializing in the type of art, articles specific to collecting the art, major museums collections, subject specific books and magazines, as well as other links and resources.