Artwork For Sale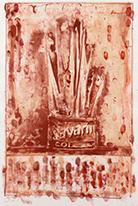 Jasper Johns
Prints 1967 - 2012
October 29 - Dec 10, 2016
Leslie Sacks Gallery
Santa Monica, CA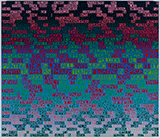 Erik den Breejen
Exhibition
October 27 - Dec 4, 2016
Freight + Volume
New York, NY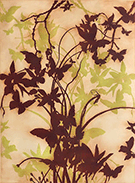 Tallmadge Doyle
Exhibition
October 6 - 29, 2016
Davidson Galleries
Seattle, WA




David Bates
Exhibition
August 27 - Oct 29, 2016
Talley Dunn Gallery
Dallas, TX




James Lavadour
Exhibition
October 4 - 29, 2016
PDX Contemporary Art
Portland, OR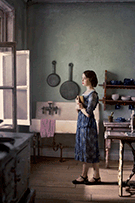 Richard Tuschman
Exhibition
September 16 - Oct 29, 2016
Photo-Eye Gallery
Santa Fe, NM





Jane Maxwell
Exhibition
September 1 - Oct 31, 2016
JoAnne Artman Gallery
Laguna Beach, CA



ART GALLERY GUIDES

Thousands of links to art galleries around the United States, Europe recently added Berlin, London, and Paris, we also have a guide for Latin America. We're a good resource for finding art galleries when traveling. Below are our gallery guides for the major US art cities. You'll have a difficult time finding better gallery guides and gallery listings, if you do please let us know.

East Coast: New York City, Chelsea, Brooklyn, Miami, Philadelphia, Boston, Baltimore, Washington DC, Asheville, and The Hamptons,

West Coast: Los Angeles, San Francisco, Culver City, Santa Monica, Bergamot Station, San Diego, Laguna Beach, Carmel, Portland, Seattle, and Tacoma,

In Between: Atlanta, Chicago, Denver, Aspen, Dallas, Houston, Santa Fe, Taos, Scottsdale, and Sedona.

GALLERY GUIDES FOR EACH STATE



---

ART-COLLECTING.com NOW SELLING



Diane Arbus, Untitled, 1970
This is a rare print from one of her last series. Printed by Neil Selkirk, numbered and signed by Doon Arbus. It's available for your collection, call or email if you have any questions. Current museum exhibitions include The Metropolitan Museum of Art in NY and the High Museum in Atlanta. Additional information about Neil Selkirk's Diane Arbus prints.



---

ART FAIRS

One of the best print art fairs is opening soon in NY. It's great place to see recent print releases and pick-up works by Masters. And, it's not too early to start planning for Miami Art Week first week of December.

Miami and Miami Beach Art Fair Guide
Information about Miami Art Week 2016, including art fairs in both Miami and Miami Beach the first week of December. Our free online guide is now available. It's filled with useful information, art fair descriptions, locations, hours, special events, admission prices and much more. The next Miami Art Week will be November 28 - December 4, 2016. Save valuable time and consider our Day-by-Day Event Guide for your trip.




---

ART COLLECTING TIPS
Collecting art for love and profit is one of life's great pleasures.
Where do you start? When should you buy? Here're ten tips to help you get you
started collecting fine art.

BUYING FINE ART ONLINE
A fast growing option for anyone interested in purchasing art.

PROTECTING NEW ART PURCHASES
Learn how to protect your artwork and your art investment.

Explore around our site for other useful art resources, and our gallery guides:
Appraisers | Consultants | Auction Houses | Other Art Services



---

BOOKS ABOUT ART and COLLECTING ART

Our bookstore is associated with Amazon.com and going through us before purchasing helps to support us. Plus you get fast service, very good prices and your purchases are guaranteed by Amazon. Below are a few books related to collecting art. We've also selected and categorized a wide variety of art books, magazines, and DVD's in our bookstore. You can easily browse books in our store or choose the link below that takes you directly to Amazon.

LINK TO OUR ART BOOKSTORE

Direct path to Amazon.com - They help to support us by giving a small commission on each item purchased (any items) when going through this link first.



---

TYPES OF COLLECTING
Art Collecting Specialty Fields

Information on various specialty fields or types of art collecting. Listed below are a few art collecting specialty areas to explore. The sections are broken down by art medium, the type of art, or the style of art.
Each of the specialty fields includes links to the galleries specializing in the type of art, articles specific to collecting the art, major museums collections, subject specific books and magazines, as well as other links and resources.