ATLANTA ART GALLERIES
Atlanta art gallery guide and listing of fine art galleries located in Atlanta, Georgia. The art galleries feature contemporary art and traditional fine art, glass art, prints, sculpture, fine art photography and other types of visual art. If you're interested in collecting art, buying or selling art, or just viewing art while in Atlanta, these are some of the art galleries that you should visit.


When looking for art galleries online, Art-Collecting.com is one of the best and easiest websites to quickly find galleries in the US. Just click the "Art Gallery Guides" link near the top of this page or any of our web pages for a listing of states. Also, if you're searching the Internet for art galleries try a search like "Atlanta Galleries" or "Georgia Galleries" and you'll find us listed at or near the top of the search results.


We suggest that you support local art galleries, artists, non-profit art organizations and art museums whenever possible. Please tell your art friends about Art-Collecting.com and come back soon.


Atlanta Galleries | Bennett Street Design District | Castleberry Hill Art District | Downtown District | Midtown | Miami Circle Art District | Westside Art District | Other Atlanta Galleries

Atlanta Metroplex | Marietta | Norcross Galleries | Roswell Galleries

---
Atlanta Gallery Guide


Bennett Street Design District
Alcove Gallery & Studio
Atlanta Art Gallery



Castleberry Hill Art District
Artist Trifecta Gallery
Besharat Gallery
Emerging Art Scene
Marcia Wood Gallery
Peters Street Framers
ZuCot Gallery



Downtown District
Sue Ye Fine Art Gallery



Midtown District





Studio 905 on Juniper
Gallery located in the heart on Midtown, Atlanta. We specialize in rising Latin American and Caribbean artist as well as local artist and we are continuously searching for new artist to display. Our artists are also open to do commission work. We also offer art workshops through out the year. Our gallery space is also available for rent for your special event. Location: 905 Juniper Street NE, unit 109, Atlanta GA 30309, telephone: (404) 432-0073, Website: http://www.studio905onjuniper.com



Miami Circle Art District
Anne Irwin Fine Art
Artists' Atelier of Atlanta
The Madison Gallery
Matre Gallery






Pryor Fine Art
A feast for the eyes and inspiration for the soul, Pryor Fine Art captivates an audience with ease. Collectors feel at home immediately as director Tiffany Hay introduces them to artists and they become entrenched in the creative process. Established in 1988 by artist Susie Pryor, the gallery is home to 50 artists from all over the US and Canada as Pryor continues to curate the stable to include a unique mix of genre and to introduce the emerging and established artists who will prove to be important. 764 Miami Circle, NE, Suite 132, Atlanta, GA 30324, telephone: 404.352.8775


Thomas Deans Fine Art



Westside Art District
Astolfi Art
Atlanta Contemporary Art Center
Blue Mark Gallery
Get This! Gallery
Kiang Gallery
Saltworks
Sandler Hudson Gallery
Twin Kittens



Other Atlanta Art Galleries
Alan Avery Art Company
Antonio Raimo Galleries
Archetype Art Gallery
The Art House Gallery
Artmatch Gallery
Barbara Archer Gallery
Bill Lowe Gallery
Frabel Glass Art Studio
Gandy Gallery
Huff Harrington Fine Art
Jackson Fine Art
John's Metal Sculpture (Rex, GA)
Lagerquist Gallery
Lansdell Galleries
Lumiere
Mason Murer Fine Art






Mousa Fine Art
Mousa blends the traditions of Middle Eastern motifs with contemporary designs, using strong color, texture and unique composition. His paintings are an expression of his deep feelings for justice and civil rights. As a result, many of his works are often political, educational, thought-provoking and even controversial. His work can be found in collections all over the U.S in private and public collections. Mousa's paintings have been featured on Television and is sought out on a regular basis by the movie industry. It is a rare ability for an artist to have achieved a complex variety of self expression while still maintaining a cohesive body of work. Gallery showing are by appointment only. Location: 298 MLK Jr Drive, Atlanta, GA 30312, telephone: 404-644-8997


Objet d'Art Gallery & Studios
Saltworks
Signature Shop & Gallery
Solomon Projects
The Sportsman's Gallery
Swan Coach House Gallery
Symmahtry Conceptions
TEW Galleries
Verpermann Glass
Vinson Gallery
Watson Gallery
Whitespace


---
Atlanta Metroplex


Marietta Art Galleries
2 Rules Fine Art
Avery Gallery
David Knoke Fine Art
dk Gallery
Frameworks Gallery
Durrett Studio & Gallery
Paul Robinson Fine Art



Norcross Art Galleries
Bowman & White Gallery


DE Fine Art
DE Fine Art is pleased to present the finest examples of representational painting, drawing, and sculpture in the Southeast. We feature a collection of original works ranging from the classically inspired to the contemporary by over 30 leading European artists. 5933 Peachtree Industrial Blvd, B, Norcross (Atlanta), GA 30092

Regency Fine Art



Roswell Art Galleries
Ann Jackson Gallery






Ford Smith Fine Art
The Ford Smith Gallery is centrally located in the heart of Historic Roswell's art district. Featuring the namesake artist, FORD SMITH, and accompanied by other local fine art painters and sculptures. FORD SMITH has been named one of the "TOP ARTISTS" in North America for 2007 and 2008 by Art Business News. His use of a stunningly brilliant palette is well known through out the art world. FORD SMITH uses unparalleled combinations of mosaics, splashes, swirls, brilliant colors and eye popping contrast to create a viewing experience that can only be described as "WOW!". 10 Elizabeth Way, Roswell, GA 30075, Telephone: 770.552.5942







Jill Saur Fine Art
Jill Saur Fine Art features the vibrant work of nationally recognized artist, Jill Saur. Jill's expressive, lyrical artwork emits light, joy and dynamic color. The gallery is located in the art district of Historic Roswell, where you will usually find Jill at work on one of her new creations! Jill also proudly represents the imaginative paintings of her talented daughter, Amy Cullen. 26 Webb St., Roswell, Georgia 30075, Telephone: 770.640.1663


Heaven Blue Rose Contemporary Gallery
Muse & Co. Fine Art
Raiford Gallery
Taylor Kinzel Gallery


Other Galleries in Atlanta Metroplex
John's Metal Sculpture (Rex)
StudioSwan (Chattahoochee Hills)


---

Artist Websites
Lynn Mayes / Cerulean Fine Art - Paintings
Chris Hamilton - Photography
Alwin Jackson - Paintings
Teri Levine - Paintings
Melvin Toledo - Paintings
Sue Ye - Paintings



Art Consultants, Art Advisors and Private Dealers





Art Rent & Lease Gallery
Rent or lease artwork - your business can deduct the rental payments, conserve capital and....have beautiful original artwork on the walls within days. We provide paintings, sculpture and glass works to hospitals, medical and dental practices, law firms, corporate offices, building and facility managers, architects and designers, financial and insurance services companies, as well as for movie and photo shoots! Rent for a few days, a few months or consider a rotating gallery in your lobby, main hallway or conference room. Offices and consultants throughout the US - when you need art, call us to schedule a complimentary consultation: (888) 440.9260.


Art Initiative, Inc.
Catherine Kelleghan
Davis Waldron
Deljou Art Group
Fay Gold
Brown & Shaver Art and Antiques
Regency House
Soho Myriad
Vinson Art



Art Services: Appraisers, Framing and Other Services
Art Papers Magazine
Avery Fine Art and Frames
Objet d'Art Gallery & Studios
Peters Street Framers
Regency House Fine Art and Framing
Spalding Nix Fine Art
Timothy Gordon Appraisals & Brokerage - Gappraisals.com
Visual Overture





PostcardsRUS
Whether you are an art gallery owner or an artist, having an effective offline brand presence is essential. One way to boost your brand presence is to have high-quality promotional materials. Postcardsrus.com, an online commercial printing company, makes this possible for many galleries and artists. We specialize in printing business cards, postcards, brochures, letterhead, posters and much more. Our "Design Online" features enable you to upload and customize your own print materials within minutes. With 7 printing facilities located across the US and 1 in Canada orders are printed and delivered quickly. Visit: Postcardsrus.com, or Email: Jobs@Postcardsrus.com, Tel: 800 986-2459







Zatista
Is the leading destination to buy original art online, giving you unrivalled access to exclusive collections from all over the world. With over 4000 highly curated works from the most talented emerging and established artists, Zatista provides access to the types of works previously only available to seasoned collectors. Buying online with Zatista is easy with their complimentary art consultation, certificates of authenticity and a buyer guarantee that allows you to try art in your home with free returns (as well as free shipping within the US for all purchases). Their platform makes it fun to discover art you love, with an experience so unique it's like you are right there in front of it. Browse the collections



Non-Profit Art Organizations and Alternative Exhibition Spaces
Arts for All Gallery
Atlanta Collage Society
Atlanta Contemporary Art Center
Atlanta Photography Group
Atlanta History Center
Callanwolde Fine Art Center
Center for Puppetry Arts
The Defoor Center
Eyedrum Art and Music
Hagedorn Foundation Gallery
Heather's Healing Hobbies
Mint Gallery
SCAD Galleries in Atlanta
Spruill Center for the Arts
Twin Kittens



Atlanta Art Museums and Art Collections
The Apex Museum
High Museum of Art
Michael C. Carlos Museum
Museum of Contemporary Art
Museum of Design
Oglethorpe University Museum of Art



Other Georgia Art Galleries

Georgia Art Museums and Art Centers

Art Galleries around the United States

---

Art Bookstore
Our bookstore features a good selection of art books, magazines and DVD's.
Please support us by making Amazon.com purchases through us or our Art Bookstore.
















Amazon's Book of the Month Site for reading ideas and gift suggestions.

If you find Art-Collecting,com to be a useful online art resource, tell your art friends about us and mention it to galleries when visiting them. Also, if you have a Facebook page or Twitter account please mention Art-Collecting.com when you find something useful or interesting.

Thanks for visiting art-collecting.com.

---

Home | Gallery Guides | Museums & Art Centers | Art Auctions | Art Fairs | Art News
Collecting Information | Types of Collecting | Bookstore | How to be Listed

---

Terms of Use | Privacy Policy | Contact | Mailing List
Copyright 2014 by Art-Collecting. All Right Reserved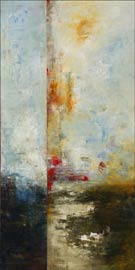 Peter Burega
Exhibiting New Work
Pryor Fine Art
Atlanta


Joanne Mattera
Available from
Marcia Wood Gallery
Atlanta


Miachael Kenna
Available from
Jackson Fine Art
Atlanta


Andy Moon Wilson
Available from
Get This! Gallery
Atlanta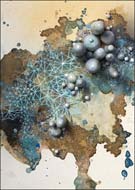 Laura Bell
Available from
Whitespace
Atlanta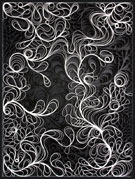 Stallman
Available from
JoAnne Artman Gallery
Laguna Beach, CA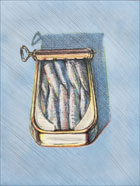 Wayne Thiebaud
Sardines, 1982
Available from
Leslie Sacks Fine Art
Los Angeles


Allison Stewart
Exhibition
May 29 - July 17, 2014
Mark Gallery
Englewood, NJ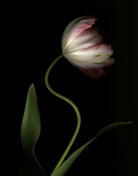 David McCrae
Photographs
Zatista.com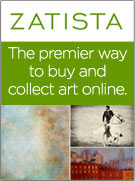 Access to over
4000 original artworks.
Browse Zatista collections

___________________________


Please follow us and share this guide with your art loving friends. Good comments and links on Social Media sites also help us.





To receive our Free monthly newsletter and an occasional email update, register below.


___________________________