NEW YORK ART GALLERIES
New York art galleries and guide to fine art galleries located in the New York city. This New York gallery directory features both primary and secondary market art galleries. They represent a wide variety of artworks by living artists, modern and historic Masters. You'll also find traditional art, fine art photography, paintings, prints, sculpture, glass, and other types of visual art. Plus many of the most important contemporary artists working today will be found in New York galleries.


We're always working to improve our online gallery guides. If you know of galleries, important art events or art businesses that should be included, please let us know. Also, we suggest that you support local art galleries, Non-Profit art organizations and art museums whenever possible. Please tell your art friends about Art-Collecting.com and mention this guide in Social Media. Come back soon.


Chelsea | Lower East Side | Downtown | Midtown | Uptown | Brooklyn | Bronx | Staten Island | Queens | Metro Area, Westchester County, Hudson River and Other Galleries

New York Art Fairs
New York Art Openings and Events
New York Art Museums and Art Centers

The Hamptons and Long Island | Upstate New York State Galleries

New Jersey Gallery Guide | Connecticut Gallery Guide

---

New York Gallery Guide
Downtown Art Galleries

Chelsea Art Galleries


Lower East Side Galleries (East of Allen Street)






Lesley Heller Gallery
Lesley Heller opened her first gallery in SoHo in 1994. In January 2010, the gallery relocated to the then-emerging Lower East Side gallery district. Lesley Heller Gallery is a contemporary art gallery which primarily highlights the work of early and mid career artists. In 2018, after 8 years the gallery endied its full time guest-curatorial program to focus primarily on presenting solo exhibitions by noteworthy artists. Featuring the artwork of John Torreano through April 8th. Location: 54 Orchard Street, New York, NY 10002, telephone: 212-410-6120, website: http://www.lesleyheller.com/


33 Orchard
Alden Projects
Anastasia Photo
Brennan & Griffin
Castle Fitzjohns Gallery
Castor Gallery
Catinca Tabacaru Gallery
Central Booking
Cindy Rucker Gallery
Cuchifritos Gallery
Danziger Gallery
Denny Gallery
Equity Gallery
Foley Gallery
Gallery Onetwentyeight
Galerie Richard
Kai Matsumiya
Klaus Von Nichtssagend Gallery
Krause Gallery
Lesley Heller Gallery
Lichtundfire
Magenta Plains
McKenzie Fine Art Inc.
NOVELLA
Pablo's Birthday
Participant Inc.
Perrotin
Pierogi
PROXYCO
Rachel Uffner Gallery
Ramiken Crucible
Rawson Projects
Richard Taittinger Gallery
Room East
Shin Gallery
Simone Subai Gallery
Spencer Brownstone Gallery
Spoke Art
TOTAH
Thierry Goldberg Gallery
Van Der Plas Gallery
Y Gallery


LES Art Galleries (West of Allen Street) Bowery District
11R
601Artspace
Betty Cuningham Gallery
bitforms gallery
Callicoon Fine Arts
Canada
Carriage Trade
Company
Dacia Gallery
David Lewis
Derek Eller Gallery
Company
Freight + Volume
frosch & portmann
Gavin Brown's Enterprise
Invisible-Exports
Jack Hanley Gallery
James Cohan - Lower East Side
James Fuentes
Katharine Mulherin
Kristen Lorello
Lehmann Maupin
LMAKgallery
Marc Straus
Massey Klein Gallery
Miguel Abreu Gallery
Nathalie Karg Gallery
Nicelle Beauchene Gallery
S Artspace Gallery
Salon 94 Bowery
Salon 94 Freemans
Shoot the Lobster
Simon Preston Gallery
Sperone Westwater
Steven Harvey Fine Art Projects
The Hole
Tibor De Nagy Gallery
Two Rams
Westwood Gallery
WhiteBox
Woodward Gallery


LES Galleries located near Chinatown
Andrew Edlin Gallery
Ashok Jain Gallery
Essex Street
Front Room Gallery
Galerie Richard
Foxy Production
Kerry Schuss
Johannes Vogt
Larrie
Marinaro Gallery
Martos Gallery
Miguel Abreu Gallery
Reena Spaulings Fine Art
Regina Rex
Sargent's Daughters
Shrine


---

Greenwich Village / West Village Art Galleries / NOHO
Aicon Gallery
Andrew Edlin Gallery
Foxy Production
Greenspon
Klein Sun Gallery - new location
Peter Blum Gallery
Rebecca Hossack Art Gallery
Robin Rice Gallery
White Columns

SOHO Art Galleries






Martin Lawrence Galleries
Discover a world-class collection and cutting edge exhibits at Martin Lawrence SoHo. Distinguished as the largest contemporary collection in New York and most likely the largest Andy Warhol collection, the gallery also boasts original works by Rembrandt, Picasso, Chagall, Keith Haring, Sam Francis, Takashi Murakami and others. Located in a gorgeous two-floor space in the heart of SoHo (in the best district for shopping and fine dining), this gallery provides an unparalleled fine art buying experience for all ages. Robert Sparks and Charlotte Perman, Gallery Directors. 457 West Broadway, New York, NY, telephone: 212-995-8865, email: soho@martinlawrence.com.


agnes b. Galerie Boutique
Anita Rogers Gallery
Artists Space
Brooke Alexander, Inc.
Carolina Nitsch Contemporary Art
Cecilia de Torres
DTR Modern Galleries
Gallery Juno
June Kelly Gallery
Kate Werble Gallery
Louis K. Meisel Gallery
Martin Lawrence Galleries
Morrison Hotel Gallery
Muriel Guépin Gallery - new location
Peter Freeman, Inc.
Ronald Feldman Gallery
Sous Les Etoiles Gallery
Staley-Wise Gallery
team (gallery, inc.)
Two Palms

Lower Manhattan Art Galleries
Causey Contemporary

Tribeca Art Galleries
Alexander and Bonin
Bortolami
Cheryl Hazan Contemporary Art
Postmasters
SAPAR Contemporary
Soho Photo


---

New York Gallery Guide
Midtown Art Galleries

Midtown Art Galleries
Adelson Galleries
Alexandre Gallery
Anton Kern Gallery
Daphne Alazraki Fine Art
Findlay Galleries
D. Wigmore Fine Art
Edward Tyler Nahem
Edwynn Houk Gallery
Forum Gallery
Francis M. Naumann Fine Art
Frederico Sėve Gallery
Galerie St. Etiennel
Gitterman Gallery
Hirschl & Adler Galleries
Howard Greenberg Gallery
James Goodman Gallery
Jason McCoy, Inc.
J.N. Bartfield Galleries
John Szoke
Long-Sharp Gallery Project Space
Manhattan Art & Antiques Center
Marian Goodman Gallery
Marlborough Gallery
Mary Boone Gallery
The Merrin Gallery
Mika Gallery
Nailya Alexander Gallery
Pace / MacGill Gallery
Pace Prints
Pace Primitive
Pace Gallery
Rehs Galleries, Inc.
Scholten Japanese Art
Throckmorton Fine Art
Midtown Nonprofits
AC Institute


Hells Kitchen Art Galleries
Fountain House Gallery
Jadite Galleries
Meredith Rosen Gallery
Sean Kelly Gallery


Gramercy Park / KIPS Bay / NoMad Art Galleries






transFORM Gallery
The gallery presents diverse and eclectic exhibitions of original artwork in Manhattan and New Rochelle, NY. Our curated exhibitions provide visitors with the opportunity to discover a variety of mediums from painting and sculpture to mixed media and graphic arts. Artists come to transFORM from throughout the world and our neighboring communities in New York, Connecticut, and New Jersey to present their artwork for homeowners and interior designers to find pieces to enhance their interiors. Location: 200 Lexington Avenue Suite 708 New York, NY 10016, telephone: 914-500-1000, website: http://transformgallery.com/


Casey Kaplan
Diane Villani Editions
Edelman Arts
Horton Gallery
The Old Print Shop
Pen + Brush
Susan Sheehan Gallery
Talwar Gallery
transFORM Gallery


---

New York Gallery Guide
Uptown Art Galleries

Upper Eastside Art Galleries






Questroyal Fine Art, LLC
Offering quality American paintings from the nineteenth and twentieth centuries, with a focus on works from the Hudson River School, tonalist, impressionist, and modernist movements. Contact the gallery to order a copy of Important American Paintings, Volume XVIII: Be Uncool, a hardcover catalogue featuring 96 pages and 37 color plates. Featured artists include Bierstadt, Burchfield, Cropsey, Gifford, Glackens, Hartley, Hassam, Kensett, Porter, Richards, and more. 903 Park Ave, Third Floor, New York, NY 10075, telephone: 212-744-3586, website: https://www.questroyalfineart.com/


Acquavella Galleries, Inc.
Adam Baumgold Gallery
A La Vielle Russie
Almine Rech Gallery
American Illustrators Gallery
Anders Wahlstedt Fine Art
Anita Shapolsky Gallery
Aphrodite Ancient Art
Barbara Mathes Gallery
Blum & Poe
Carlton Rochell
Castelli
Craig F. Starr Gallery
David Tunick, Inc.
Deborah Bell Photographs
Didier Aaron
DI DONNA
Franklin Parrasch Gallery
Gagosian Gallery
Gerald Peters Gallery
Gladstone Gallery
Godel & Co. Fine Art
Taylor / Graham
Half Gallery
Hammer Galleries
Hans P. Kraus Jr. Fine Photographs
Hauser & Wirth
Helly Nahmad Gallery
Higher Pictures
Ippodo Gallery
Island Weiss Gallery
Isselbacher Gallery
Jane Kahan Gallery
Jonathan O'Hara Gallery
Keith De Lellis Gallery
Lawrence Steigrad Fine Arts
Leonard Hutton Galleries
Lévy Gorvy
L. Parker Stephenson Photographs
Mark Borghi Fine Art
Mark Murray Fine Paintings
Mary-Anne Martin Fine Art
Michael Werner Gallery
Mireille Mosler Ltd.
Mitchell-Innes & Nash
Mnuchin Gallery
Moeller Fine Art Ltd.
Peter Findlay Gallery
Phoenix Ancient Art S.A.
Questroyal Fine Art, LLC
Richard Gray Gallery
Rosenberg & Co.
Salon 94
Skarstedt
Skot Foreman Fine Art
Stellan Holm Gallery
Tilton Gallery
Van Doren Waxter
Van de Weghe Fine Art
Waterhouse & Dodd
Wildenstein & Company


Upper West Side Galleries
Alan Klotz Gallery
Contemporary African Art Gallery
Hamburg Kennedy Art Advisory + Projects
Salon STUX West
Susan Eley Fine Art


Harlem Galleries






David Richard Gallery, LLC
David Richard Gallery specializes in Postwar and Contemporary abstract art and features geometric, Op, Pop, color field, minimal and gestural abstraction in a variety of media. Artists who were part of important art historical movements that occurred during the 1960s through 1980s are represented, along with estates, secondary market works, and several emerging American and international contemporary artists. 211 East 121st Street, New York, NY 10035, telephone: 212-882-1705, website: DavidRichardGallery.com


Broadway 1602
Claire Oliver Gallery
Eli Ping Frances Perkins
Elizabeth Dee


---

Brooklyn Art Galleries


Bronx Art Galleries
Bronx Art Space
Bronx River Art Center
Elisa Tucci Contemporary Art
Longwood Art Gallery
Wallwork NY


Staten Island Art Galleries
Paul Gorlach Gallery


Queens Art Galleries
Kimberly-Klark
Mrs.

Metro Area, Westchester County, Hudson River & Other NY Galleries

Ai Bo Gallery (Purchase)
The gallery features artwork that stands out and translates across multiple arenas of discourse, culture and art history. We focus on promoting international contemporary emerging and established artists who mix traditional disciplines with new media, unique mindset and cutting edge methodology. The range of media we showcase includes painting, sculpture, photography, video installations as well as multimedia art. Location: One Stratton Road, Purchase, NY 10577, telephone: 914-251-0169, website: http://aibogallery.com/






Nader Haitian Art Gallery, NY
Myriam F. Nader-Salomon is a professional art dealer and appraiser specializing in Haitian Art. In 2014, she joined the American Society of Appraisers and the Association of Online Appraisers. All of her appraisals are compliant with USPAP. Located in Haverstraw, NY, telephone: 845-367-3039, website: http://www.naderhaitianart.com/


Ai Bo Gallery (Purchase)
Alpan Gallery (Huntington)
Carrie Haddad Gallery (Hudson)
Corners Gallery (Ithaca)
Elena Zang Gallery (Woodstock)
Elisa Contemporary Art (Riverdale)
Exposures Gallery (Sugar Loaf)
Gitana Rosa Gallery (Piermont)
Jeff Bailey Gallery (Hudson)
Kenise Barnes Fine Art (Larchmont)
Madelyn Jordon Fine Art (Scarsdale)
Nader Haitian Art Gallery, NY
SweetHeart Gallery (Woodstock)
transFORM Gallery (New Rochelle)
Windham Fine Arts (Windham)


---
Upstate New York State Art Galleries

Buffalo Art Galleries
Buffalo Big Print
Meibohm Fine Arts (East Aurora)
Nina Freudenheim Gallery
Rider Frames & Gallery (Orchard Park)

Rochester Art Galleries
Anderson Alley Artists
ARTISANworks
Art Studio & Gallery
Craft Company No. 6
The Creator's Hands
International Art Acquisitions (Appraisals - Rochester, NY)
Image City Photography Gallery
Nan Miller Gallery
Rochester Contemporary

---

New York Artist Websites






Michael J Palladino - Paintings
Art has been a passion of mine in which I have channeled my energy and emotions for over the past 5 decades. With the use of brushes, oils, watercolors, pastels, strokes and color I have created an area in my life that I cannot enter into except for while creating art. There is balance between the delicacy and strength with the use of art mediums I have been able to extract art from my mind and soul. Website: http://michaeljpalladino.com/






Nick Savides - Paintings
My paintings have a calming effect; if they were music, the melody would be soft and soothing. I'm inspired by the effects of light. Influenced by artists such as Vermeer and Hopper, I strive to create paintings that capture a sense of time and place. They draw you in with the familiar and invite you to interpret them by inventing the story behind them. The artistic process is a journey - one of discovery and expression. Each painting that I make is a stop on that journey. email: info@nicksavides.com, website: http://www.nicksavides.com/






Wilbur M. Reeling
My Abstract art is an alternative way for me to express my visual language of form, color and line to create a composition that places greater emphasis on a visual sensation than on a depiction of recognizable, realistic objects. Most of my paintings are done using pigmented paints that I hand grind and mix with special mediums to form my own unique color palette. Abstraction itself has been my subject matter for decades. Not an easily understood expression of painting, the observers must be able to comprehend and struggle for meaning in what is said, what is implied, and what is never completely described. Artworks available directly from the Artist, 443-252-5985. Website of Wilbur M. Reeling


Audrey Frank Anastasi - Paintings
Andrea Bonfils - Paintings and Mixed Media
Tom Bovo - Photography
Benjamin Casiano - Paintings


Marcio Decker - Paintings Mixed Media
Mary DeVincentis - Paintings
Tobin Eason - Paintings
Paul Hunter - Paintings
Marlies Najaka - Watercolors
Douglas Newton - Paintings
Michael J Palladino - Paintings
Anca Pedvisocar - Paintings
Roberta Pinna - Paintings and Mixed Media
Trixie Pitts - Artwork
Anne Raymond - Hamptons Abstract Artist
Nick Savides - Paintings
Chad Smalt - Paintings
Kenneth Young - Paintings
David Zimmerman - Paintings and Sculpture


---

Art Consultants, Art Advisors and Private Dealers
Art Find Associates, Inc.
Chaz Sargent & Co. LLC
Coplan Hurowitz Art Advisory
Elegant Century Art, Inc.
Gibson Contemporary LLC
Hamburg Kennedy Art Advisory + Projects
Jane Kim
Jenn Singer Gallery
Lowell Pettit Art Advisory LLC
Mercer Contemporary
Porter / Advisory
Richard L. Feigen & Co.
Sloan Fine Art
State Of The Art - Fine Art Consulting
Sylvia Leonard Wolf Inc. - Fine Art Appraisers + Consultants
Zabriskie


---

Art Services: Appraisers, Framing and Other Services






Aetna Fine Art Logistics (New York)
Aetna is a single source service provider for fine art and antiques handling, storage & shipping worldwide. All services are provided in-house, without the use of subcontractors. Shipping, packing & crating, customs clearance, trade shows & exhibitions, installation and insurance are only some of the services we provide. Since 1996 we have been servicing artists, art galleries, auction houses, museums & private collectors. We always offer great service, discretion and competitive pricing. Location: 123 East Mineola Avenue, Valley Stream, NY 11580, Michael@AetnaFineArt.com, telephone: 516-825-5885, website: http://aetnafineart.com/






Arrow Express (New York)
Arrow Express provides professional packing, custom crating, and worldwide shipping services. We specialize in handling fine art and antiques as well as items that are over-sized, uniquely shaped, high value or extremely fragile. We provide specialty freight services for individuals, galleries, auction houses, antique and fine art dealers, collectors, and the home decorating industry. Location: 28 Saint John's Place, Freeport, NY 11520, email: Arrowexpress@gmail.com, telephone: 516-867-4366, website: https://www.arrowexpress.com/






Pathe Shipping Supplies
Has serviced the Art Industry since our incorporation in 1951. Inventoried items include bubble, foam, tape, corrugated sheets, glassine, tyvek, tissue and janitorial supplies. Our Manhattan location, in Chelsea, enables Pathe to deliver quickly or offer immediate pick up. Our existing customers are many of your neighbors. Location: 620 West 26th Street, New York, NY 10001, sales@pathesupplies.com, telephone: 212-239-2380, website: http://www.pathesupplies.com/






Zatista
Is the leading destination to buy original art online, giving you unrivalled access to exclusive collections from all over the world. With over 4000 highly curated works from the most talented emerging and established artists, Zatista provides access to the types of works previously only available to seasoned collectors. Buying online with Zatista is easy with their complimentary art consultation, certificates of authenticity and a buyer guarantee that allows you to try art in your home with free returns (as well as free shipping within the US for all purchases). Their platform makes it fun to discover art you love, with an experience so unique it's like you are right there in front of it. Browse the collections


Aetna Fine Art Logistics (New York)
Arrow Express (New York)
Art Peritus Advisors & Appraisers
ArtGuard (Security for Hanging Art)
Artware Editions
Bonnie Kagan - Kagan Fine Art & Appraisals
International Art Acquisitions (Appraisals - Rochester, NY)
Lorraine Anne Davis (Appraisals)
New York Fine Art Appraisers, Inc.
Pathe Shipping Supplies
Sheridan Appraisers and Asset Liquidators of New York
Sylvia Leonard Wolf Inc. - Fine Art Appraisers + Consultants
Timothy Gordon Appraisals & Brokerage - Gappraisals.com
Tribeca Printworks (Fine Art Printing)


---
---

Chelsea | Lower East Side | Downtown | Midtown | Uptown | Brooklyn | Bronx | Staten Island | Queens | Metro Area, Westchester County, Hudson River and Other Galleries

New York Art Fairs
New York Art Openings and Events


New York Art Museums and Art Centers

The Hamptons and Long Island | Upstate New York State Galleries

New Jersey Gallery Guide | Connecticut Gallery Guide

Art Galleries around the United States

---

Art Bookstore
Scroll through a selection new books in our art bookstore. We've made a selection of recommended art books published over the past two years. You'll also find a selection of art magazines dealing with the world of art.

Art-Collecting.com can also serve as your shopping portal to Amazon.com for all your other Internet shopping - whether for laptops or luggage, cameras, heels, or haberdashery. Just click here: Path to Amazon.
















Amazon's Book of the Month Site for reading ideas and gift suggestions.
Thanks for visiting Art-Collecting.com.

Here at Art-Collecting.com, we love art as much as you do. Please mention us to your friends, to galleries you visit, and feel free to share the site via Pinterest, Instagram, Twitter, Facebook, or other online venues!

---

Home | Art Gallery Guides | Museums & Art Centers | Art Appraisals | Art Fairs
Collecting Information | Types of Collecting | Art News | Advertising | How to be Listed

---

Terms of Use | Privacy Policy | Contact | Mailing List
Copyright 2018 by Art-Collecting.com All Rights Reserved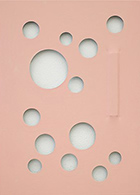 Sven Ole Frahm
Exhibition
April 18 - May 20, 2018
Galerie Richard
New York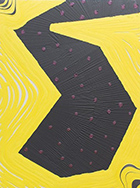 Adam Scott
Exhibition
April 21 - May 26, 2018
David Richard Gallery
New York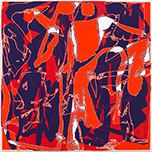 Zak Prekop
Exhibition
April 29 - June 17, 2018
ESSEX STREET
New York


Art Expo New York
April 19 - 22, 2018
New York, NY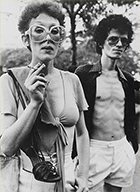 Arlene Gottfried
A Lifetime of Wandering
February 28 - Apr 28, 2018
Daniel Cooney Fine Art
New York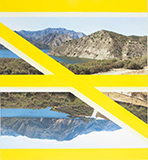 James Hyde
Exhibition
April 20 - May 27, 2018
Freight + Volume
New York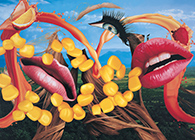 Jeff Koons
My Easyfun-Ethereal
March 10 - April 21, 2018
Gagosian
New York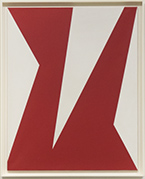 Nassos Daphnis
UNTITLED (MONOCHROME) 1957-2017
March 1 - April 27, 2018
Curated by Gregory Lang
Richard Taittinger Gallery
New York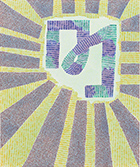 Nadia Haji Omar
Exhibition
April 5 - May 25, 2018
Kristen Lorello
New York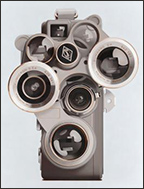 William Fisk
Exhibition
April 5 - May 5, 2018
Bernarducci Gallery
New York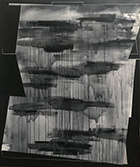 Torkwase Dyson
Exhibition
March 15 - May 5, 2018
Davidson Contemporary
New York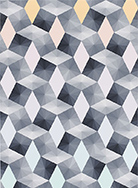 Paul Corio
Exhibition
March 23 - April 29, 2018
McKenzie Fine Art
New York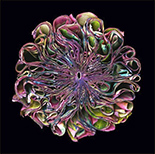 Cara Barer
Exhibition
March 29 - April 28, 2018
Klompching Gallery
Brooklyn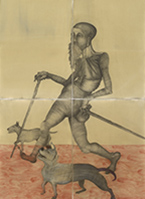 Sandra Vásquez de la Horra
América sin Fronteras
March 15 - April 28, 2018
David Nolan Gallery
New York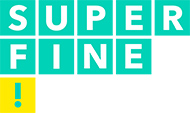 Superfine! NYC
May 2 - 6, 2018
New York, NY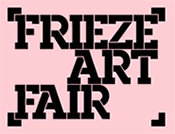 Frieze New York
May 3 - 6, 2018
New York, NY


Art New York
May 2 - 6, 2018
New York, NY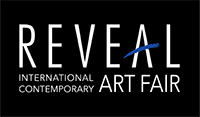 REVEAL International Contemporary Art Fair
August 2 - 5, 2018
Saratoga Springs, NY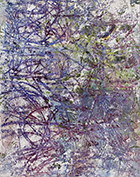 Joe Reihsen
Available from
The Hole
New York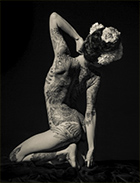 Reka Nyari
Available from
Emmanuel Fremin Gallery
New York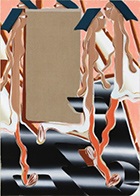 Bridget Mullen
Available from
Fisher Parrish
Brooklyn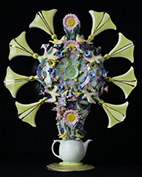 Joan Bankemper
Available from
Nancy Hoffman Gallery
New York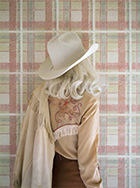 Anja Niemi
Available from
Steven Kasher Gallery
New York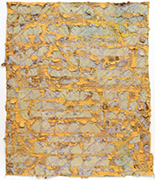 Charles Christopher Hill
Exhibition
April 21 - June 2, 2018
Leslie Sacks Gallery
Santa Monica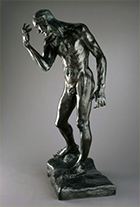 Auguste Rodin
The Body in Bronze
November 17 - Apr 22, 2018
Brooklyn Museum
Brooklyn, NY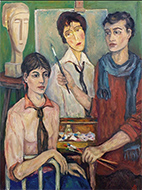 Andrey Allakhverdov
Famous Artist Series
Artist Website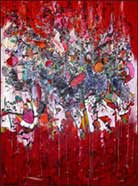 Wilbur M. Reeling
Abstract Paintings
Artist Website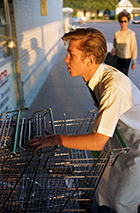 William Eggleston
Los Alamos
February 14 - May 28, 2018
Metropolitian Museum of Art
New York, NY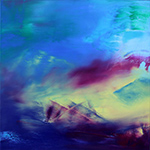 Sheryl Tempchin
Painting, Oil on Canvas
Zatista.com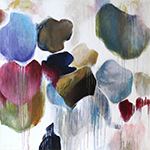 Naoko Paluszak
Painting, Oil on Canvas
Zatista.com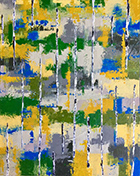 Lianna Klassen
Mixed Media on Canvas
Zatista.com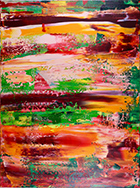 Nestor Toro
Painting, Acrylic on Canvas
Zatista.com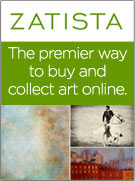 Access to over
4000 original artworks.
Browse Zatista collections

___________________________


Please follow us and share this guide with your art loving friends. Good comments and links on Social Media sites also help us.





To receive our Free monthly newsletter and an occasional email update, register below.


___________________________