TACOMA ART GALLERIES
Art gallery guide for Tacoma, Washington. The Tacoma art galleries in this guide represent a wide variety of artworks ranging from contemporary art to traditional fine art, glass art, prints, paintings, sculpture, fine art photography and other types of visual art. If you're interested in collecting art, or just enjoy looking at fine art, or looking for a gift, visit these art galleries in Tacoma.


The best way to find art galleries around the United States is to use this website. Try searching for Seattle Galleries or New York Galleries and you'll find us listed at or near the top of the search results. The same holds true if you search for Tacoma Galleries. Or, just click on the "Art Gallery Guides" link near the top of any page for a listing of states. We feature gallery guides for every state and the major art cities.


We suggest that you support local art galleries, artists, non-profit art organizations and art museums whenever possible. Please tell your art friends about Art-Collecting.com and come back soon.


Upcoming Art Events

1) Third Thursday Art Walk Tacoma, every month galleries and art museums stay open late and usually have special events, like artist receptions and opening previews, the next Art Walks will be August 18th and September 15, 2016

2) Seattle Art Fair, August 4 - 7, 2016

---

Picture Tacoma / The Artists' Postcard Project - This creative project features real postcards by twenty Tacoma area artists. Look for the cards at while visiting galleries or some of the other art venues around Tacoma. Half of the proceeds from sales go to a local food bank.

---
Tacoma Gallery Guide
American Art Company
Art from around the world. The American Art Company mixes contemporary works of art on paper (etchings, silk-screens, and collage) with paintings, sculpture, art quilts, contemporary expressions in wood, and baskets. The artists we represent are from Japan, Europe, and the United States. Hours Tuesday - Friday: 10-5:30 pm, Saturdays: 10-5 pm. Location: 1126 Broadway Plaza, Tacoma, WA 98402, telephone: 253 272-4327.


Art BUS
Is a tour of art exhibits in Tacoma on the Third Thursday of every month. ART BUS as a fun way to help people see a cross section of what Tacoma's art scene has to offer. Typically there are 6 to 8 art exhibits on each tour. ART BUS fosters a sense of community, spotlights our arts scene and literally shows people where to find the hidden gems. Tickets online via Brown Paper tickets or in person curbside where the big yellow school bus waits in front of Tacoma Art Museum starting at 5:30 pm on the night of the tour. Tour runs from 6 to 8:30 pm. Space Available tickets can also be purchased and used during any tour in 2016 that is not sold out.


The Art Stop
A good place to go when looking for fine crafts. Associated with LeRoy Jewelers and sharing the same space. Location: 940 Broadway, Tacoma WA 98402, telephone: 253 274-1630.

Brick & Mortar Gallery
A golden thread in the rich tapestry comprising downtown Tacoma's cultural scene, Brick and Mortar Gallery was born in 2001 and raised in the funky, industrial atmosphere of a 100-year-old brick building with 12-foot-high-ceilings. Building owner Laura Hanan operates the gallery with partner and fellow artist Marty Fehl. Both artists create, exhibit, and sell their contemporary work in their 3,000+ sq ft live/work space with styles that range from Fehl's whimsical realism and delicate portraiture to Hanan's colorful abstract expressionism. Location: 811 Pacific Avenue in Downtown Tacoma.


conStellation Art Gallery
A fairly new gallery, check them out, call for their hours. Location: 3013 6th Avenue Suite B Tacoma, WA 98406, telephone: 253 625-7107


Creative Forces Gifts and Sundries
This is a terrific gift shop, showing artwork by local artists (very talented and experienced artists). Unique, affordable and fabulous small artworks. Hours: 11am - 7pm Monday through Saturday. Located in the lobby of the Hotel Murano in downtown Tacoma, 1320 Broadway Plaza, Tacoma WA 98402, telephone: (253) 566-0818.


End2End Gallery
A new art gallery and exhibition space in Tacoma, Washington. Centrally located in downtown Tacoma's Old City Hall District, the gallery supports and exhibits regional artists that specialize in the urban contemporary style and exposes visitors to the exceptional talents and visionary ideas from our own local talent pool. 707 Pacific Ave, Tacoma, telephone: 253 883-3600. Hours: Thursday - Saturday, 2:00 - 8:00pm


Moss + Mineral
Artist/owner Lisa Kinoshita has assembled a collection of objects, both natural and designed, to fascinate, amuse and delight you. And every item is snap! We're an eclectic showcase for contemporary art and photography, sculptural jewelry, unique plants and terrariums, and a smattering of mid-century modern furniture (because we want you to be comfortable). It's a small shop with big ideas! Location: 821 Pacific Avenue, telephone: 253 961-5220. Hours: Call for hours and by appointment, email: mossandmineral@gmail.com .


Proctor Art Gallery
Features work by local artists. Offering work in watercolor, oil, acrylic, mixed media, jewelry, pottery, glass, metal, wood, and more. In this unique concept artists are given opportunities to be involved in many aspects running the gallery which is owned and operated by Carolyn Burt and Chuck Gourley. Each artist staffs the gallery twice a month; so come in frequently to meet and talk with them. Open daily: Monday-Saturday 10-6 pm, Sunday 11-5 pm. Location: 3811 N 26th ST, Tacoma, WA 98407, telephone: 253 759-4238.


Spaceworks Tacoma
Spaceworks Tacoma is a joint initiative of the City of Tacoma and Shunpike designed to activate empty storefronts. The initiative makes no- and low-cost temporary space available to artists, fledgling creative entrepreneurs, organizations, and community groups by placing them in unused commercial properties.


Tacoma Community College Gallery
The Gallery at TCC is a place where students and the surrounding community can find artistic expression in all mediums, and from all world cultures and historic eras. The Gallery shop carries ceramics by Herb Hallberg, Marie Joseph, & Gail E. Kelly; photographs and cards by Alice Di Certo, Connie Hardy, & Linda Staats; and jewelry by Wendy Flores and Traci Kelly. Location: 6501 South 19th Street, Tacoma, Washington 98466


Tacoma Glassblowing Studio
Tacoma Glassblowing Studio is home of the Original and Best Glassblowing Experience in the Northwest! Anyone can come in and experience the magic of hot Glass. Location: 114 S. 23rd Street, Tacoma, WA 98402, telephone: 253 383-3499


Tacoma Metal Arts Center
At Tacoma Metal Arts Center you can design and create your own custom jewelry and small-scale sculpture. With our expert instruction you will develop the skills to make the jewelry that you have only imagined. The classes offered at TMAC are techniques oriented, rather than project oriented. Location: 3833 6th Ave. Tacoma, WA 98406, telephone: 253 227-1694


Throwing Mud Gallery
Is a working pottery studio and contemporary crafts gallery located in the historical Old Town District in Tacoma. The gallery's mission is to encourage creativity and an understanding of quality handcrafted art through its retail gallery and pottery classes. Hours: Monday noon to 5 pm, Tuesday-Friday 10-5 pm, Saturday 10-4 pm. Location: 2212 North 30th Street, Tacoma, WA 98403, telephone: 253 254-7961.


Tinkertopia
Is a Creative Reuse Center which you can also think of as an alternative arts and crafts supply store. Instead of throwing artsy materials in the dump, you can toss it to us knowing that your matter will have a new and exciting afterlife. Starting June 1st they will be open seven days a week.


Walden Designs Stained & Kiln Fired Glass
Contemporary artists/craftsman of the centuries-old traditional techniques of stained and kiln fired art glass. Walden Designs project studio is located on Harstine Island, WA, telephone: 360 426-9569.

---

Artist Websites
Victoria Bjorklund
Lynn Di Nino
Becky Frehse
Kristin Giordano
Mark Hoppmann
Mick Klass Photography
Dayton K. Knipher
Roxy Murray
Claudia Riedener
Peter Serko
Sharon Styer
Chholing Taha



Art Consultants, Art Advisors and Private Dealers
Mahler Fine Arts Consulting, Inc.



Art Services: Appraisers, Framing and Other Services
Mahler Fine Arts Consulting, Inc.



Non-Profit and Governmental Art Organizations
4Culture
Artdish NW forum on Visual Art
DASH Center for the Arts
Hilltop Artists in Residence Tacoma
Manitou Art Center
Pacific Gallery Artists
Tacoma Arts Commission
Tacoma Art Place
Tacoma Culture
Washington State Arts Commission



Online News and blogs about Art in Tacoma
City Arts
GoArts (The News Tribune)
Tacoma Weekly



Tacoma Art Museums
Museum of Glass
Tacoma Art Museum
Washington State History Museum
LeMay - America's Car Museum
Children's Museum of Tacoma


Seattle Gallery Guide

Washington State Gallery Guide

Washington Art Museums and Non-Profit Art Organizations

Art Galleries around the United States

---

Art Bookstore
Scroll through a great selection in our art bookstore, treating yourself to a visual feast of richly illustrated coffee-table and other books, magazines, and DVD's about the world of art.

Art-Collecting.com can also serve as your shopping portal to Amazon.com for all your other Internet shopping - whether for laptops or luggage, heels, hardware, or haberdashery. Just click here: Path to Amazon.




Amazon's Book of the Month Site for reading ideas and gift suggestions.

Thanks for visiting Art-Collecting.com.

Here at Art-Collecting.com, we love art as much as you do. Please mention us to your friends, to galleries you visit, and feel free to share the site via Twitter, Facebook, Pinterest, Instagram, or other Social Media venues!

---

Home | Gallery Guides | Museums & Art Centers | Art Auctions | Art Fairs | Art News
Collecting Information | Types of Collecting | Bookstore | How to be Listed

---

Terms of Use | Privacy Policy | Contact | Mailing List
Copyright 2016 by Art-Collecting.com All Rights Reserved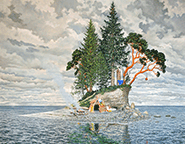 Jeremy Mangan
In Group Exhibition
NW Art Now @ TAM
May 14 - September 4, 2016
Tacoma Art Museum
Tacoma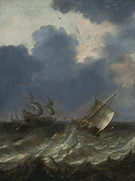 Pieter Mulier the Elder
Second quarter of the 17th century
Available from
Gallery Voblikov
Seattle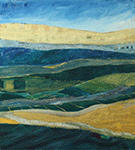 Allison Collin
Exhibition
Oct 6 - Oct. 22, 2016
Foster/White Gallery
Seattle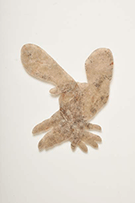 Mica
Exhibition
Nov 3 - Dec 23, 2016
Greg Kucera Gallery
Seattle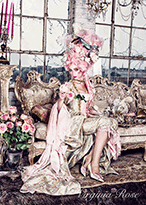 Virginia Rose
Photography
Artist Website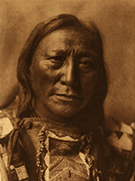 Edward S. Curtis
Available from
Flury & Company, LTD
Seattle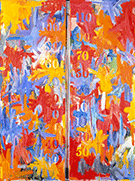 Jasper Johns
On Exhibition
Seattle Art Museum
Seattle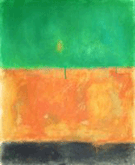 Luis Medina
Acrylic on Paper
Zatista.com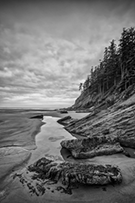 Jon Glaser
Photography
Zatista.com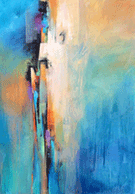 Karen Hale
Painting, Acrylic on Canvas
Zatista.com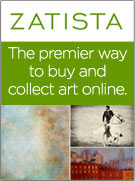 Access to over
4000 original artworks.
Browse Zatista collections

___________________________


Please follow us and share this guide with your art loving friends. Good comments and links on Social Media sites also help us.





To receive our Free monthly newsletter and an occasional email update, register below.


___________________________