ARTISTS
PHOTOGRAPHERS AND FINE ART PHOTOGRAPHY

Welcome to our listing of Artist Websites. On this page you will find Photographers and their websites. If you're interested in Photography and the following Photographers are interested in having you look at their sites. They're serious professional artists interested in selling artwork. Most of the artists have a degree in art and consider themselves to be full time working artists. They're also interested in having their artwork included in exhibitions, or represented by galleries, private art dealers or art consultants. Enjoy the artwork and if you contact an artist, please mention that you found them on Art-Collecting.com.


The photographers are loosely categorized to help you find the subject matter and the type of art you might be interested in. Artists usually determine their own listing categories and assist us in providing a meaningful Internet presence. Stop by from time to time and watch the section grow. Also, if you have suggestions for making this page better and more useful, please let us know.


Subject Matter and Styles of Art

Arranged Image / Conceptual | Botanical / Flowers / Still Life | Contemporary | Digital / Manipulated | Documentary | Freelance / Commercial | Landscape / Nature | People / Portraits | Photorealism | Travel | Unique Process | Urban / Street / Industrial | General Fine Art Photography


Artist Services
---

Arranged Image / Conceptual Photography





John Russell - FL
A fine artist and photographer, specializing in abstract expressionist paintings and abstract photography. "John brings his painter's eye to his photography. His work shows an amazing skill in photographing a diversity of subjects, interpreting them both realistically and abstractly." Elinor Stecker-Orel, Associate Dean, New York Institute of Photography, New York, NY. "Good, strong, original work." Mr. Ivan Karp, O.K. Harris Works of Art, New York, NY. Lives in Florida, email: johnrussellartist@hushmail.com, telephone: 386-586-7640, website: http://atdaylong.tripod.com/art.html


Paul Biddle
Julie Blackmon
Carol Drobek - CA
William T. Hillman - NY
Chris Jordan - WA
Taylor Jorjorian - TN
Carolyn Krieg
Lynette Miller - NC
Lori Nix - MN
Lauren Preller - MD
Keith Stanton - AZ
Maggie Taylor - FL
Darlene Towson - MD
John Russell - FL



Botanical / Flowers / Still Life Photography
Anna Agoston - NY
Bryan Cox - OR
Laura Curtin - CA
Mark Fields - PA
David Johndrow - TX
Don Marquess
Daniel B. McNeill - MD
Colleen Meacham - WA
Carolyn Meltzer - GA
Kathleen Messmer - NM
J. Scott Peck - CO
Ron van Dongen - OR



Contemporary Photography





Peter Daitch - CT
For Peter Daitch, photography is a dance between the images the world is presenting and the vision of the artist behind the camera. It is this balance, between what he perceives through the lens, and who he is as an artist that allows him to create his work. Daitch uses the camera itself to capture his vision of the natural world; they are not the product of a digital after-effect. His body of work includes Abstracts, Landscape and Seascapes. Location: Connecticut, telephone: 860-434-3473, website: http://www.peterdaitchphotography.com/


Craig Scoffone - CA
Peter Daitch - CT
Peter Delory - WA
Victoria Bjorklund - WA
Ford Gilbreath - WA
Kristin Giordano - WA
Adela Holmes - GA
Taylor J. - TN
Derek Lynch - CA
Robert McClintock - MD
Lynette Miller - NC
Lauren Preller - MD
Keith Stanton - AZ
Westside Pictures LLC - WA



Digital / Manipulated Photography





Sara Slee Brown - IA
Exterior, interior, surface, substance, dream, reality, outside, inside: we encounter these ideas every day in people, places and things. Not everything is what it seems. Things are complicated. These ideas are the genesis of my images. The lovely old farm house may conceal some fundamental structural or family flaws. The boarded up store may be all that remains of someone's dreams. Passing through a doorway may lead to something completely unexpected or something very familiar. People's lives are complicated, layered and illusive. My images are reflections of my struggle to depict these ideas. Layering, cutting, pasting, altering, overlapping, endlessly changing images allows me to create imaginary scenarios which acknowledge and focus on this idea. Email: sarasleebrown@gmail.com, website: http://www.sarasleebrown.com/


Mark Fields - PA
Derek Lynch - CA
Robert McClintock - MD
Lynette Miller - NC
Lauren Preller - MD
Sara Slee Brown - IA
Ruta Inara Snikeris - MA
Aggie Villanueva - NM



Documentary Photography
Robert Dawson - CA
Daniel B. McNeill - MD
Thomas Neff - LA
Bill Owens - CA
Chris Rainier - CA
Peter Serko - WA



Freelance / Commercial Photography
Bo Bridges - CA
Robert Cadwalader - MD
Chris Hamilton - GA
Mick Klass - WA
Robert Knapp - CT
Alexander Nesbitt - RI



Figuritive / Nude
Craig Scoffone - CA



Landscape / Nature Photography





Adel Korkor - Photography
Adel Korkor is the expedition photographer for the nature lover, with awards from National Geographic and Milwaukee Public Television. He has been around the world taking photographs for over 35 years. He is a member of the Photographic Society of America. Besides photography Adel's interest is philanthropy. He generously donates his time, money and artwork to various causes around the world. Website: http://www.adelkorkorphotography.com/


Jim Ball - WA
Nicholas Bell - TN
John Bice - VA
Annette Conniff - MD
Ed Cooley - AR
Bryan Cox - OR
Peter Daitch - CT
Mitch Dobrowner - CA
Ashish Dubey - India
Tony Hertz - CA
Michael Kenna - WA
Robert Glenn Ketchum - CA
Bob Kolbrener
Adel Korkor
Stu Levy - OR
Mark List - ID
Carolyn Meltzer - GA
Lynn Radeka - CA
Allan Rosen-Ducat - ME
Thomas Schoeller - CT
John Sexton - CA
Michael Smith / Paula Chamlee - PA
Ken Sullins - VA
Timothy O. Sutherland - OR
Kristen Westlake - WI
Mark Werbeloff - MA
Westside Pictures LLC - WA
Jim Witkowski - AZ



People / Portraits Photography
Wick Beavers - NM
Phil Borges - WA
Diane Gabriel - VT
Lynn Goldsmith - NY
Kurt Fishback - CA
Adela Holmes - GA
Mona Kuhn - CA
Sandy Powers - TX
Virginia Rose - DC
Timothy O. Sutherland - OR



Photorealism
Darlene Towson - MD



Travel Photography
Linda Butler- OH
MacDuff Everton - CA
Andrew Moore NJ
David Samuel Robbins - WA
Joseph Flack Weiler - MA



Unique Process Photography
Dick Arentz - AZ
Carol Drobek - CA
Taylor Jorjorian - TN
Kerik Kouklis - CA
Derek Lynch - CA
Lynette Miller - NC
Ted Orland - CA
Susan Seubert - OR
Maggie Taylor - FL



Urban / Street / Industrial Photography
Victoria Bjorklund - WA
Tom Bovo - NY
Michael Massaia - NJ
Robert McClintock - MD
Peter Serko - WA
Ken Slusher - WA
Cindy A. Stephens - MA
Sharon Styer - WA



General Fine Art Photography





H Hugh Miller - CT
Natural light photography. Recent projects: Waterline - crisp, geometric close-ups of boats and reflections; The Work of Art - artists' tools and their workplaces; Wrapped - brightly colored floral bouquets in cellophane; and Ice Cold - surreal landscapes of Antarctica. Large format, canvas wrap, digital prints. 2012 exhibits in the United States and France. Recently published hardcover book of French seascapes. Collectors in North America, Europe and Asia. Website: H Hugh Miller


Jennifer Arlem Molina - WA
John Bice - VA
Bonita Photos
Robert Cadwalader - MD
Thomas Finkenstadt - TX
Tony Grider - OK
Chris Hamilton - GA
Steven Keller - WA
Kathleen Messmer - NM
H Hugh Miller - CT
Lynette Miller - NC
Christopher Petrich - WA
Cathy Pilkin - NJ
Sandy Powers - TX
Ken Osborne - TX
Wolfgang Schweizer - CT
Sara Slee Brown - IA
Cindy A. Stephens - MA
Sharon Styer - WA
Timothy O. Sutherland - OR
Darlene Towson - MD
Karen Vournakis - SC
Joseph Flack Weiler - MA
Mark Werbeloff - MA
Kristen Westlake - WI


Future art categories may be added as the listing grows.
Suggestions and recommendations are welcome. Click here to contact us.

---

Artist Services
None listed at this time



---
If you're looking for other types of art media or artists select from the following.

Painters | Photographers | Print Makers | Jewelry | Ceramics / Pottery and Crafts | Glass Art | Sculpture | Outsider Art | Other Visual Arts

---

Art Bookstore
Scroll through a selection new books in our art bookstore. We've made a selection of recommended art books published the past two years. You'll also find a selection of art magazines dealing with the world of art.

Art-Collecting.com can also serve as your shopping portal to Amazon.com for all your other Internet shopping - whether for laptops or luggage, cameras, heels, or haberdashery. Just click here: Path to Amazon.












Amazon's Book of the Month Site for reading and gift suggestions.

Thanks for visiting Art-Collecting.com.

Here at Art-Collecting.com, we love art as much as you do. Please mention us to your friends, to galleries you visit, and feel free to share the site via Twitter, Facebook, Pinterest, Instagram, or other Social Media venues!

---

Home | Gallery Guides | Museums & Art Centers | Art Auctions | Art Fairs | Art News
Collecting Information | Types of Collecting | Advertising | How to be Listed

---

Terms of Use | Privacy Policy | Contact | Mailing List
Copyright 2018 by Art-Collecting.com All Rights Reserved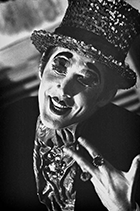 Jim Ball
Artist Website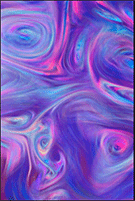 Taylor Jorjorian
Abstract and Contemporary
Artist Website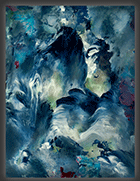 J. Scott Peck
Artist Website


Kristin Giordano
Artist Website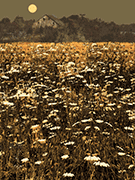 Sara Slee Brow
Artist Website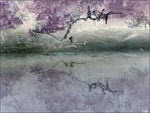 Adela Holmes
Artist Website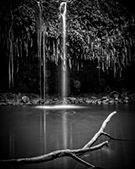 Edward Fielding
Photographs
Zatista.com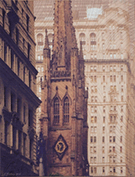 Marilyn Henrion
Mixed Media
Zatista.com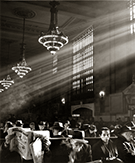 Norman Lerner
Photographs
Zatista.com

David McCrae
Photograph, Archival Ink Jet
Zatista.com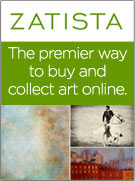 Access to over
4000 original artworks.
Browse Zatista collections

___________________________


Please follow us and share this guide with your art loving friends. Good comments and links on Social Media sites also help us.





To receive our Free monthly newsletter and an occasional email update, register below.


___________________________