NORTHERN CALIFORNIA ART GALLERIES
Northern California gallery guide and listing of fine art galleries located in Northern California. The art galleries feature contemporary fine art and traditional fine art, glass art, prints, sculpture, fine art photography and other types of visual art. If you're interested in collecting art or would like to purchase art, these are art galleries located in the Northern California.


When looking for art galleries online, Art-Collecting.com is one of the best and easiest websites to quickly find galleries in the US. Just click the "Art Gallery Guides" link near the top of this page or any of our web pages for a listing of states. Also, if you're searching the Internet for art galleries try a search like "California Galleries" or "San Francisco Galleries" and you'll find us listed at or near the top of the search results. If you know of new art galleries or galleries that have closed, please let us know so we can keep our guides accurate and updated.


We're always working to improve our online gallery guides. If you know of art events, galleries, museums or non-profit art organizations that should be included, please let us know. Also, we suggest that you support local art galleries, artists, non-profit art organizations and art museums whenever possible. Please tell your art friends about Art-Collecting.com and come back soon.


San Francisco Galleries

Galleries North of San Francisco
Galleries East of San Francisco
Galleries South of San Francisco
Other Northern California Art Galleries

---

San Francisco Art Galleries


Galleries North of San Francisco


Marin County Art Galleries


Healdsburg Art Galleries
Dovetail Collection
Erickson Fine Art Gallery, Inc.
Hammerfriar
Healdsburg Center for the Arts
GalleryLulo
Paul Mahder Gallery


Napa Valley Art Galleries
Jessel Gallery (Napa)
Vianello Arts (Napa)
Gallery 1870 (Yountville)
The Images Collection (Yountville)
North Bay Gallery (Yountville & Sonoma)
RAS Galleries (Yountville)
Volakis Gallery (Napa)
Caldwell Snyder (St. Helena)
I. Wolk Gallery (St. Helena)
Lee Youngman Galleries (Calistoga)


Petaluma Art Galleries
Barry Singer Gallery
Gallery One
Riverfront Art Gallery


Sonoma Art Galleries
a new leaf gallery / sculpturesite
The Fairmont Gallery
Milagros Gallery
North Bay Gallery


Other Galleries North of San Francisco
Aurora Colors (Rohnert Park)
Rebecca Johnson (Albion)
The Main Gallery (Redwood City)
Smith Anderson North (San Anselmo)

---

Galleries East of San Francisco


Berkeley Art Galleries
4th Street Fine Art
ACCI Gallery
Alta Galleria
The Ames Gallery
Berkeley Art Center
Ethnic Arts
Expressions Gallery
Glass Mountain
North Point Gallery
Shibumi Studio & Gallery
SCRIPTUM Modern Japanese Prints
Trax Gallery
Traywick Contemporary
Vintage European Posters


Oakland Art Galleries
Catherine E. Burns Fine Prints
Chandra Cerrito Contemporary
Christensen Heller Gallery
GearBox Gallery
Johansson Projects
Joyce Gordon Gallery
Magnolia Editions
Masterworks Fine Art
Mercury 20
Pro Arts
Slate Contemporary
Spun smoke
Transmission Gallery
Vessel Gallery


Sacramento Art Galleries
Abreu Gallery
Axis Gallery
Elliot Fouts Gallery
JAYJAY
Smith Gallery
Zanzibar Trading Co.



South Lake Tahoe / Stateline Art Galleries
Artifacts
Dirk Yuricich Studio / Gallery
Genius Fine Art Gallery
Marcus Ashley Galleries
Pacific Crest Gallery
Sun Art Gallery
Wyland Galleries


Other Galleries East of San Francisco





Pinemoon Gallery (Hayward)
Our paintings are featuring Victor Wang's fine art works of last 30 years, which include paintings of abstract, flowers, landscape, animals, and contemporary fine art. He's former professor at the Guangzhou Academy of Fine Arts in China, member of the China Artists Association, oil painter, watercolorist, and art critic. In I980 he immigrated to the US, created his unique "Markingcolor" and "New Song Dynasty" paintings since then. He's the founder of Chinese artists association in Washington State. Location: 20954 Corsair Blvd., Hayward, CA 94545, telephone: 510-962-5904, website: http://www.pinemoongallery.com/


Ansel Adams Gallery (Yosemite)
Bekris Gallery (Emeryville)
Epperson Gallery (Valona)
First Street Gallery (Turlock)
John Natsoulas Gallery (Davis)
Pinemoon Gallery (Hayward)
Richard C. Frey Fine Arts (Chico)

---

Galleries South of San Francisco


Carmel Art Galleries


Menlo Park Art Galleries
Portola Art Gallery


Palo Alto Art Galleries
Bryant Street Gallery
Gallery House
Pacific Art League
Smith Andersen Editions


Santa Cruz Art Galleries
R. Blitzer Gallery
Santa Cruz Art League


San Jose Art Galleries
Anno Domini
Art Object Gallery
J.J. Brookings
Kaleid Gallery
M. Lee Stone Fine Prints, Inc.
Museum West
Works San Jose


Other Galleries South of San Francisco





NanHai Art (Millbrae)
Founded in San Francisco in 1986, NanHai Art is currently located in Millbrae, California, providing an easy access for the Greater San Francisco and Silicon Valley audience. Serving as the bridge between East and West, NanHai Art will further expand its service to the art community internationally. NanHai Art focuses on introducing the major artworks by contemporary Chinese artists that reflect the unique aesthetics of Chinese art while transcending cultural and artistic boundaries with a contemporary sensibility. Over the past two decades, NanHai Art has exhibited artworks of prominent Chinese artists, including Wu Guanzhong, Guan Shanyue, Liu Kuo-sung, Zhou Shaohua, Hou Beiren, and Ting Shaokuang. With a thoughtful selection of artists and a particular emphasis on academic discourse, NanHai Art is committed to present the highest level of Chinese contemporary art to a global audience. Location: 510 Broadway Suite 301, Millbrae, CA 94030, telephone: 650-259-2100, website: http://www.nanhaiart.com/


Borsini-Burr Galleries (Half Moon Bay)
California-Art.com (Atascadero)
Kerwin Galleries (Burlingame)
NanHai Art (Millbrae)
Sanchez Art Center (Pacifica)
The Studio Shop (Burlingame)
Viewpoints Gallery (Los Altos)


Other Northern California Art Galleries
Fig Tree Gallery (Fresno)
Mowen Solinsky Gallery (Nevada City)
Red Bluff Art Gallery (Red Bluff)
Richard C. Frey Fine Arts (Chico)
Spectrum Art Gallery (Fresno)

---

Artist Websites
Rebecca Bangs - Paintings


Fabienne Bismuth - Sculpture
Carol Drobek - Photography
Suzanne Q. Egan - Paintings
Ellen French - Paintings
Tony Hertz - Photography
MaryAnn Kikerpill - Outsider Art
Derek Lynch - Mixed Media and Paintings
Barry Masteller - Paintings
Ayesha Samdani - Paintings
Jennifer Stang Eickemeyer - Glass and Sculpture
John Sumner - Paintings and Prints
Gina Tecson - Paintings
Dan Woodard - Ceramics and Sculpture
June Yokell - Paintings



Art Consultants, Art Advisors and Private Dealers
Art Collection Management & Appraisals
Artsource Consulting
California View Fine Arts
Charles Guice Contemporary
Cain Schulte Contemporary Art
Thomas V. Meyer - Fine Art
Danielle Wohl - Fine Art



Art Services: Appraisers, Framing and Other Services

Hess Art Advisory & Appraisal Group
Claudia W. Hess, AAA Certified
San Francisco Bay Area
(415) 580-2781
http://www.hessartadvisory.com/
A certified appraiser and has met all of the "accredited" requirements and has also passed the certification examination, submitted reports for review, documented logs for appraisal hours to show experience. She is a QUALIFIED appraiser. Is current and is qualified to do IRS appraisals.


Allrich Fine Art Services - Consulting & Appraisals
Back to the Picture
Bay Frames (Frames - Fremont)
Blue Dot Picture Framing (Frames - San Rafael)
Coaching for Artists and Arts Organizations (Career and Life Coach)
Jeanie Craig (Art Collection Management & Appraisals)
http://www.hessartadvisory.com/
LNF Fine Art Appraisal Resource, LLC (Appraisers)
Richard C. Frey Appraisers (Appraisers)
The Studio Shop Annex (Framing - San Mateo)
Wardell Appraisals (Appraisers)
Your Picture Frames (Frames - Auburn)



California Gallery Guide


NORTHERN CALIFORNIA ART GALLERIES
San Francisco | Marin County | Sausalito | Sonoma | Napa Valley | Oakland
Palo Alto | Carmel | Sacramento | Other Northern California Art Galleries


SOUTHERN CALIFORNIA ART GALLERIES
Los Angeles | Beverly Hills | Culver City | Santa Monica | Bergamot Station
Laguna Beach | La Jolla | Palm Desert | Palm Springs | San Diego
Other Southern California Art Galleries


California Art Museums and Art Centers

Art Galleries around the United States

---

Art Bookstore
Scroll through a great selection in our art bookstore, treating yourself to a visual feast of richly illustrated coffee-table and other books, magazines, and DVD's about the world of art.

Art-Collecting.com can also serve as your shopping portal to Amazon.com for all your other Internet shopping - whether for laptops or luggage, cameras, heels, or haberdashery. Just click here: Path to Amazon.




Amazon's Book of the Month Site for reading ideas and gift suggestions.

Thanks for visiting Art-Collecting.com.

Here at Art-Collecting.com, we love art as much as you do. Please mention us to your friends, to galleries you visit, and feel free to share the site via Twitter, Facebook, Pinterest, Instagram, or other Social Media venues!

---

Home | Art Gallery Guides | Museums & Art Centers | Art Appraisals | Art Fairs
Collecting Information | Types of Collecting | Art News | Advertising | How to be Listed

---

Terms of Use | Privacy Policy | Contact | Mailing List
Copyright 2017 by Art-Collecting.com All Rights Reserved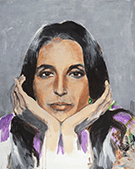 Joan Baez
Mischief Makers
September 1 - Oct 1, 2017
Seager Gray Gallery
Mill Valley, CA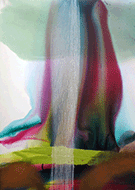 Paul Jenkins
Available from
Robert Green Fine Arts
Mill Valley, CA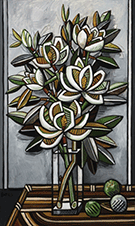 David Bates
On Exhibition
September 7 - Oct 28, 2017
Berggruen Gallery
San Francisco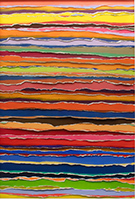 Vik Muniz
Exhibition
Sept 9 - October 28, 2017
Rena Bransten Gallery
San Francisco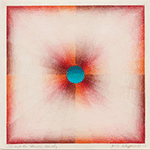 Judy Chicago
Exhibition
September 8 - Oct 28, 2017
Jessica Silverman Gallery
San Francisco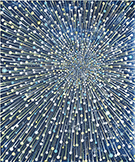 Barbara Takenaga
Exhibition
September 7 - Oct 28, 2017
Gregory Lind Gallery
San Francisco



Hiroko Yoshimoto
Available from
Bryant Street Gallery
Palo Alto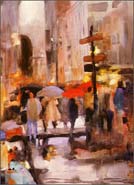 Sally Cataldo
Available from
The Fairmont Gallery
Sonoma


Michael Kenna
Exhibition
August 12 - Oct 15, 2017
Weston Gallery
Carmel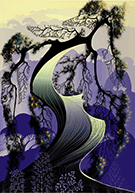 Eyvind Earle
Available from
Gallery 21
Carmel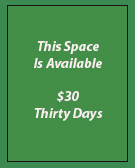 Advertising Space
Galleries, Museums, & Artists
Click for Information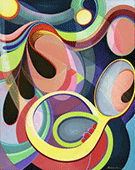 Lois Schlachter
Painting, Acrylic on Canvas
Zatista.com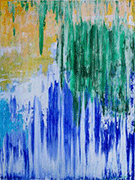 Sheryl Tempchin
Painting, Acrylic on Canvas
Zatista.com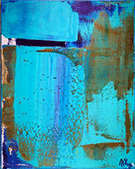 Nestor Toro
Painting, Acrylic on Canvas
Zatista.com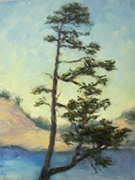 Silvia Trujillo
Painting, Oil on Canvas
Zatista.com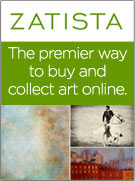 Access to over
4000 original artworks.
Browse Zatista collections

___________________________


Please follow us and share this guide with your art loving friends. Good comments and links on Social Media sites also help us.





To receive our Free monthly newsletter and an occasional email update, register below.


___________________________