SOUTHERN CALIFORNIA ART GALLERIES
Southern California art gallery guide and listing of fine art galleries in and around Los Angeles, California. The art galleries feature contemporary fine art and traditional fine art, glass art, prints, sculpture, fine art photography and other types of visual art. If you are interested in collecting art or would like to purchase art, these are art galleries located in the state of California.


The best way to find art galleries around the United States is to use this website. Try searching for New York Galleries or Los Angeles Galleries and you'll find us listed at or near the top of the search results. The same holds true if you search for any of the major art cities to find galleries. Or, just click on the "Art Gallery Guides" link near the top of any page for a listing by states. We feature gallery guides for every state and the major art cities.


We're always working to improve our online gallery guides. If you know of art events, galleries, museums, or important art businesses that should be included, please let us know. Also, we suggest that you support local art galleries, artists, art organizations and art museums whenever possible. Please tell your art friends about Art-Collecting.com and mention this guide in Social Media. Come back soon.


Los Angeles | Beverly Hills | Costa Mesa | Culver City | Santa Monica | Bergamot Station | Laguna Beach | La Jolla | Newport Beach | Ojai | Palm Desert | Palm Springs | San Diego | San Pedro | Santa Monica | Santa Barbara | Other Southern California Art Galleries

---
Southern California Gallery Guide
Costa Mesa Art Galleries





Martin Lawrence Galleries
Located in beautiful South Coast Plaza - Orange County's Premier shopping destination. Come discover original paintings, sculpture and limited edition works of art by many of the world's most recognized artists including Warhol, Chagall, Picasso, Murakami, Kondakova and many more. Kenneth W. Lawrence, Gallery Director. Location: South Coast Plaze, 3333 Bear Street, Costa Mesa, CA, telephone: 949-759-0134, email: southcoast@martinlawrence.com, website: https://martinlawrence.com/




La Jolla Art Galleries





Martin Lawrence Galleries
Our "La Jolla by the Sea" Gallery provides a truly stunning fine art acquisition experience. Take in original paintings, sculpture, and limited edition graphics alongside a breathtaking ocean view. Original works by Warhol, Rembrandt, Picasso, Murakami, Miró, Mas, Kondakova, Haring, Hallam, Fressinier, Erté, Dalí, Chagall, and other modern and contemporary masters. Brenda Klippel, Gallery Director. Location: 1111 Prospect Street, La Jolla, CA, telephone: 858-551-1122, email: lajolla@martinlawrence.com, website: https://martinlawrence.com/


Africa & Beyond
Alcala Gallery + Bauer's Rare Books
The Artful Soul
Contemporary Fine Arts Gallery
Cosmopolitan Fine Arts
Joseph Bellows Gallery
K Nathan Gallery
La Jolla Art Association
The La Jolla Gallery
Madison Gallery
Mangelsen Images of Nature Gallery
Martin Lawrence Galleries
Siamak Art Gallery
Tasende Gallery



Los Angeles & LA County Art Galleries



Laguna Beach Art Galleries



Newport Beach Art Galleries
Martin Lawrence Galleries
Michael Zschoche Gallery
Peter J Art Gallery
Susan Spiritus Gallery
Vallejo Gallery



Ojai Art Galleries
galerie102
Ojai Center for the Arts



Palm Desert Art Galleries
A Gallery Fine Art
ArtWorks Gallery
Hohmann Fine Art
Coda Gallery
Classic Art Gallery
Desert Art Collection
Gallery 1000 Fine Art
Heather James Fine Art
Imago Galleries
J. Willott Gallery



Palm Springs Art Galleries
Backstreet Art District
Brian Marki Fine Art
Geras Tousignant Gallery
Jorge Mendez Gallery
Larkspur Fine Arts
M Modern Gallery
Silica Studios
Stewart Galleries



San Pedro Art Galleries
huZ galleries
South Bay Contemporary



San Diego Art Galleries



Santa Barbara Art Galleries
Edward Cella Art +Architecture
Sullivan Goss
Wall Space



Santa Monica Art Galleries



Other Southern California Art Galleries
Adamson-Duvannes Galleries (Downey)
California-Art.com (Atascadero)
Distinction Gallery (Escondido)
Gallery C (Hermosa Beach)
Fresh Air Animation (Palmdale)
Howard Kline Studio
J Watson Fine Art (Valencia)
Modest Fly Art Studio Gallery (Tujunga)
Poulsen Galleries (Brawley)
The OMC Gallery (Huntington Beach)
Soicher Marin (Hawthorne)
Z Folio Solvang (Solvang)

---

Artist Websites





Erin Hanson - Paintings
A life-long painter, as a teenager, she worked in a mural studio creating paintings for restaurants and casinos around the world. A graduate of UC Berkeley, She took pause from art to major in Bioengineering. Inspired by rock climbing Red Rock Canyon and the southern California desert, Hanson has since spent almost a decade painting the dramatic scenery of Utah, Nevada, Arizona and California. She has a unique style of her own, bringing elements of classic impressionism together with modern expressionism and adding a dash of "plein-air style." Her oil paintings stand out, bringing a fresh new look to contemporary Western landscapes. Website: https://www.erinhanson.com/






Robin Hiers - Paintings
A California based artist - my paintings of women and scenes, capture attitude through facial expression. I knew at a young age I would grow up to paint happy colorful paintings that would make a lot of people happy. My art collectors are my living proof that yes my art brings happiness to a room, just like a beautiful woman. I am influenced by fashion, the beach, pop culture, champagne and life in Southern California. I welcome studio visits by appointment, and specialize in commissions. Email: robinnoelart@gmail.com, Website: https://robinhiersart.com or https://www.lgoca.com/. Best by appointment 949-940-6662






Maidy Morhous - Sculpture
Idiomatic titles like "Empty Dreams" (pictured) and "Don't kill the goose!" prompt viewers to seek metaphorical interpretations to these works. "What you see is definitely not what you get; a title can guide or mislead the viewer in what the work is really about." An accomplished print-maker and bronze sculptor, born in New York, Morhous' artwork is collected both privately and publicly in the U.S., Canada, Japan, Hong Kong, Europe and Australia. Location: Southern California, website: https://www.maidymorhous.com/


Neil Brooks - Paintings and Drawings
Laura Curtin - Paintings and Photography
Nancy Davidson - Paintings
Vezna Gottwald - Paintings
Erin Hanson - Paintings
Robin Hiers - Paintings
Tony Hertz - Photography
M Kungl - Paintings, Prints & Graphics
Maidy Morhous - Sculpture
Amy Myers - Paintings and Ceramics
Karrie Ross - Paintings



Art Consultants, Art Advisors and Private Dealers
Anthony Slayter-Ralph Fine Art
Aldis Browne Fine Arts, Inc.
Scott White Contemporary Art
Sergott Contemporary Art Alliance



Art Services: Appraisers, Framing and Other Services





Zatista
Is the leading destination to buy original art online, giving you unrivalled access to exclusive collections from all over the world. With over 4000 highly curated works from the most talented emerging and established artists, Zatista provides access to the types of works previously only available to seasoned collectors. Buying online with Zatista is easy with their complimentary art consultation, certificates of authenticity and a buyer guarantee that allows you to try art in your home with free returns (as well as free shipping within the US for all purchases). Their platform makes it fun to discover art you love, with an experience so unique it's like you are right there in front of it. Browse the collections


Art Appraisal Resources
Artworks San Diego (Storage, Installation and Shipping)
Chemers Appraisals (Appraisers, Tusin, CA)
Vivien Hessel & Associates (Appraisers, Orange County)
Elizabeth Wells Appraisals & Fine Art Services, ISA (West Hollywood)



CALIFORNIA GALLERY GUIDE

LOS ANGELES GALLERY GUIDE | CULVER CITY GALLERY GUIDE
LAGUNA BEACH GALLERY GUIDE

OTHER SOUTHERN CALIFORNIA ART GALLERIES

CALIFORNIA ART MUSEUMS AND ART CENTERS

ART GALLERY GUIDES FOR OTHER LOCATIONS
Gallery guides for every state and thirty seven major art cities.

---

About Art-Collecting.com

Art-Collecting.com is an online resource for all art enthusiasts. Art collectors, art travelers and artists will find our comprehensive online Gallery Guides and Museum Guides to be very useful. We feature guides for thirty-seven major art destinations as well as every state. Be sure to look at our Art Fairs Guide and our guides to Miami Art Week and New York Art Fairs which are up online year around.

When exploring around our site you'll find informative articles and guides for specific types of art like Latin American Art, Fine Art Photography and Native American Art. If you're looking for Art Appraisers, Art Advisors & Consultants, Art Auctions or other Art Services we're a good source.

Don't forget to visit our Artist Guides where you'll find links directly to artist websites. Our Painters and Photographers pages are very popular. The guides are very helpful when looking to discover new artists or if you prefer buying art directly from artists.

Here at Art-Collecting.com, we love art as much as you do and are always trying to improve our guides. If you have suggestions or notice listings that should be changed let us know. You can also help by mentioning us to your art friends and to galleries that you visit. Feel free to mention us and post links on your Social Media.

Thanks for stopping by Art-Collecting.com.
Visit our website often and be sure to explore around.
http://art-collecting.com


---

Home | Art Gallery Guides | Museums & Art Centers | Art Appraisals | Art Fairs
Collecting Information | Types of Collecting | Art News | Advertising | How to be Listed

---

Terms of Use | Privacy Policy | Contact | Mailing List
Copyright 2019 by Art-Collecting.com All Rights Reserved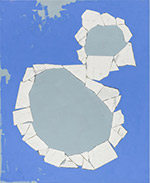 Sam Moyer
On Exhibition
May 11 - July 6, 2019
Kayne Griffin Corcoran
Los Angeles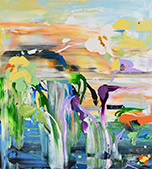 Daniel Phill
Exhibition
May 18 - June 22, 2019
Reception: May 18th, 5-8pm
George Billis Gallery
Los Angeles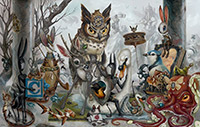 Greg 'Craola' Simkins
Let the Outside In
May 18 - June 15, 2019
KP Projects
Los Angeles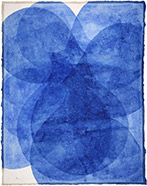 Marc Katano
When Water Freezes
April 13 - May 25, 2019
Leslie Sacks Gallery
Santa Monica, CA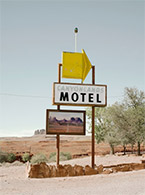 Anja Niemi
Exhibition
May 4 - June 22, 2019
Galerie XII Los Angeles
Los Angeles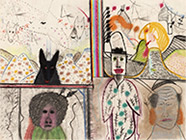 Roy De Forest
April 14 - May 25, 2019
Parker Gallery
Los Angeles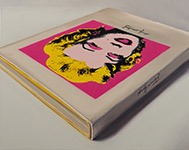 Robert Russell
Book Paintings
April 27 - June 1, 2019
Anat Ebgi
Los Angeles / Culver City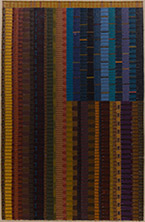 June Edmonds
Exhibition
May 11 - June 15, 2019
Luis De Jesus Los Angeles
Los Angeles / Culver City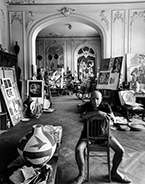 Arnold Newman
On Exhibition
May 2 - June 22, 2019
Fahey/Klein Gallery
Los Angeles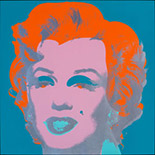 Modern Art & Design Auction
May 19, 2019
Including: Andy Warhol
Los Angeles Modern Auctions
Van Nuys, CA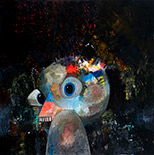 George Condo
What's The Point
April 7 - June 1, 2019
Sprüth Magers
Los Angeles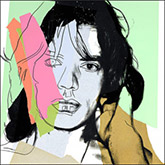 Andy Warhol
Available from
Martin Lawrence Galleries
Costa Mesa, CA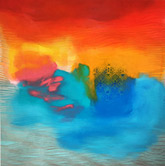 Tania Alcala
Available from
Laguna Gallery of Contemporary Art
Laguna Beach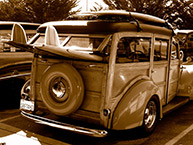 Michael Verlangieri
Photograph, Archival Ink Jet
Zatista.com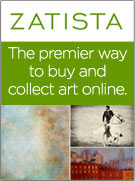 Access to over
4000 original artworks.
Browse Zatista collections

___________________________


Please follow us and share this guide with your art loving friends.







To receive our Free monthly newsletter and an occasional email update, register below.