SANTA FE ART GALLERIES
Santa Fe Gallery Guide and listing of fine art galleries located in Santa Fe, New Mexico. The art galleries feature contemporary art and traditional fine art, Southwest art, Native American art, Indian art and pottery, glass art, prints, sculpture, fine art photography and other types of visual art. If you have an interest in collecting art, purchasing art or just want to experience art, visit these Santa Fe, New Mexico art galleries.


When looking for art galleries online, Art-Collecting.com is one of the best and easiest websites for quickly finding them. Select the Art Gallery Guides in the top navigation for a listing of states and cities. If you're searching the Internet try "Santa Fe galleries" or "Houston galleries" and you'll easily find us. We're online to help people discover art, and to support art communities.


We're always working to improve our online gallery guides. If you know of galleries, important art events or art businesses that should be included, please let us know. Also, we suggest that you support local art galleries, Non-Profit art organizations and art museums whenever possible. Please tell your art friends about Art-Collecting.com and mention this guide in Social Media. Come back soon.

---
Santa Fe Gallery Guide
Canyon Road Galleries
Adobe Gallery
Bill Hester Fine Art
Christopher Martin Gallery
Downey Gallery
Gebert Contemporary
GF Contemporary
Giacobbe-Fritz Fine Art
Globe Fine Art
Hunter Kirkland Contemporary
The Longworth Gallery
Manitou Galleries
McLarry Fine Art
Marigold Arts
Mark White Fine Art
Matthews Gallery
Meyer Gallery
Modernist Frontier
Morning Star Gallery
New Concept Gallery
Nuart Gallery
On Canyon Road
OTA Contemporary
Owen Contemporary
Pippin Contemporary
Ronnie Layden Fine Art
Sage Creek Gallery
Selby Fleetwood Gallery
Tansey Contemporary
Turner Carroll Gallery
Ventana Fine Art
ViVO Contemporary
Wiford Gallery
Winterowd Fine Art
Zaplin Lampert Gallery


Galleries near Canyon Road
Altermann Galleries & Auctioneers
Barbara Meikle Fine Art (Delgado Street)
Gerald Peters Gallery (Paseo de Peralta)
GVG Contemporary (Delgado Street)
Nedra Matteucci Galleries (Paseo de Peralta)
Steve Elmore Indian Art (Paseo de Peralta)
TAI Modern (Paseo de Peralta)


Downtown Santa Fe Galleries





the Russian Art Gallery
By representing outstanding established and emerging Russian artists, specializing in 20th-century Russian art, the Russian Art Gallery is dedicated to bring a greater awareness of the eminent Russian schools of Art and their artists to the American art collectors. Also, out-of-the-ordinary, handmade Russian gifts for any occasion such as: traditional Matrioshkas, lacquer boxes, khokhloma, fine jewelry and much more... Welcome to the Russian Art Gallery. Location: 216 Galisteo Street, Santa Fe, NM 87501, telephone: 505-989-9223, website: http://russianart.us.com/


Addison Rowe Fine Art
Allan Houser Gallery
Andrea Fisher Fine Pottery
Antieau Gallery
Blue Rain Gallery
Faust Gallery
Galerie Zuger
Heidi Loewen Ceramic Gallery
Joe Wade Fine Art
Monroe Gallery of Photography
Niman Fine Art
The Owings Gallery
Patina Gallery
Peyton Wright
Photogenesis Gallery
Pop Gallery
Sorrel Sky Gallery
Tad Tribal Art
Touching Stone Santa Fe
True West
Windsor Betts Art Brokerage House


Railyard Galleries
Charlotte Jackson Fine Art
EVOKE Contemporary
Form & Concept
gallery FRITZ
LewAllen Galleries
Photo-Eye Gallery
Santa Fe Clay
Warehouse 21
William Siegal Galleries
Zane Bennett Contemporary Art


Other Galleries in Santa Fe





David Richard Gallery, LLC
David Richard Gallery specializes in Postwar and Contemporary abstract art and features geometric, Op, Pop, color field, minimal and gestural abstraction in a variety of media. Artists who were part of important art historical movements that occurred during the 1960s through 1980s are represented, along with estates, secondary market works, and several emerging American and international contemporary artists 1570 Pacheco Street, Suite A1, Santa Fe, NM 87505, telephone: 505-983-9555, website: https://www.davidrichardgallery.com/






Soulcatcher Studio
Established in 2002, Soulcatcher Studio specializes in social-documentary studies and the great American landscape. We are deeply honored to present the world premiere of Callie Shell's exhibition, Barack Obama: Road To The White House. Shell has spent the past two years photographing Obama as a contract photographer for Time magazine. More than any other photographer, she has been able to capture the private side of Barack Obama, behind the scenes and unguarded, in places where almost no one gets to see him. Soulcatcher Studio, 929 Vuelta del Sur, Santa Fe, NM 87507, telephone: 505-310-7685, website: http://soulcatcherstudio.com/


Abbate Fine Art
Andrew Smith Gallery
Axle Contemporary
Glenn Green Galleries
Holsten Galleries
Liquid Light Glass
Scheinbaum & Russek Ltd.



Santa Fe Art Centers and Non-Profit Art Organizations
The Art Center at Fuller Lodge (Los Alamos)
Center - Advancing the Photographic Arts
Center for Contemporary Arts
NM Department of Cultural Affairs
Santa Fe Art Institute
Site Santa Fe
Thoma Art Foundation



Santa Fe Art Museums
El Museo Cultural de Santa Fe
Georgia O'Keeffe Museum
Gib Singleton Museum of Fine Art
Institute of American Indian Arts Museum
Museum of Indian Arts & Culture
Museum of International Folk Art
Museum of Spanish Colonial Art
New Mexico Museum of Art
Wheelwright Museum of the American Indian



Shows and Art Events
Art Santa Fe - July 12 - 15, 2018
Antique Indian & Ethnographic Art Show - August 10 - 13, 2018


---

Artist Websites
Francisco Benitez - Paintings & Mixed Media
Aleta Pippin - Paintings
Sherri Silverman - Paintings
Bill Sortino - Paintings & Mixed Media



Art Consultants, Art Advisors and Private Dealers
Anahita International Photography
Axle Contemporary (a mobile gallery)
Michael Smith Gallery
Textile Arts
Windsor Betts Art Brokerage House
Ylise Kessler Fine Art



Art Services: Appraisers, Framing and Other Services
Altermann Galleries & Auctioneers
Bernard Ewell Art Appraisals, LLC (Appraisals)
Lorraine Anne Davis (Appraisals)
Suzanne C. Staley (Appraisals)
Windsor Betts Art Brokerage House






Zatista
Is the leading destination to buy original art online, giving you unrivalled access to exclusive collections from all over the world. With over 4000 highly curated works from the most talented emerging and established artists, Zatista provides access to the types of works previously only available to seasoned collectors. Buying online with Zatista is easy with their complimentary art consultation, certificates of authenticity and a buyer guarantee that allows you to try art in your home with free returns (as well as free shipping within the US for all purchases). Their platform makes it fun to discover art you love, with an experience so unique it's like you are right there in front of it. Browse the collections



TAOS GALLERY GUIDE

NEW MEXICO GALLERY GUIDE

NEW MEXICO ART MUSEUMS AND ART CENTERS

ART GALLERY GUIDES FOR OTHER LOCATIONS
Gallery guides for every state and thirty seven major art cities.

---

About Art-Collecting.com

Art-Collecting.com is an online resource for all art enthusiasts. Art collectors, art travelers and artists will find our comprehensive online Gallery Guides and Museum Guides to be very useful. We feature guides for thirty-seven major art destinations as well as every state. Be sure to look at our Art Fairs Guide and our guides to Miami Art Week and New York Art Fairs which are up online year around.

When exploring around our site you'll find informative articles and guides for specific types of art like Latin American Art, Fine Art Photography and Native American Art. If you're looking for Art Appraisers, Art Advisors & Consultants, Art Auctions or other Art Services we're a good source.

Don't forget to visit our Artist Guides where you'll find links directly to artist websites. Our Painters and Photographers pages are very popular. The guides are very helpful when looking to discover new artists or if you prefer buying art directly from artists.

Here at Art-Collecting.com, we love art as much as you do and are always trying to improve our guides. If you have suggestions or notice listings that should be changed let us know. You can also help by mentioning us to your art friends and to galleries that you visit. Feel free to mention us and post links on your Social Media.

Thanks for stopping by Art-Collecting.com.
Visit our website often and be sure to explore around.
http://art-collecting.com


---

Home | Art Gallery Guides | Museums & Art Centers | Art Appraisals | Art Fairs
Collecting Information | Types of Collecting | Art News | Advertising | How to be Listed

---

Terms of Use | Privacy Policy | Contact | Mailing List
Copyright 2019 by Art-Collecting.com All Rights Reserved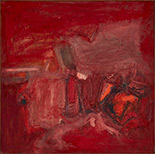 Four Women
Abstract Expressiionist
Dec 5 - January 14, 2019
Including: Anthe Zacharias
David Richard Gallery
Santa Fe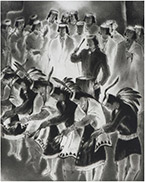 Gene Kloss
Available from
LewAllen Galleries
Santa Fe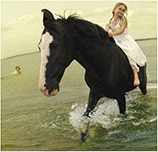 Tom Chambers
Hearts and Bones
Nov 30 - February 16, 2019
Photo-Eye Gallery
Santa Fe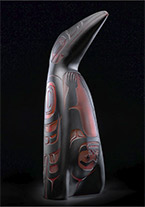 Preston Singletary
Available from
Blue Rain Gallery
Santa Fe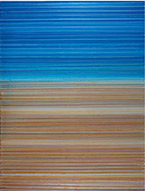 Christopher Martin
Available from
Christopher Martin Gallery
Santa Fe, NM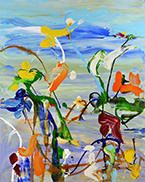 Daniel Phill
Available from
Owen Contemporary
Santa Fe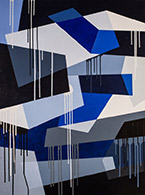 Dieter Schlatter
Painting, Acrylic on Canvas
Zatista.com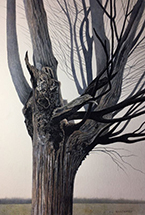 Victor Roschkov
Painting on Watercolor Paper
Zatista.com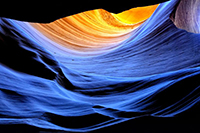 Daniel Ashe
Photograph, C-Type
Zatista.com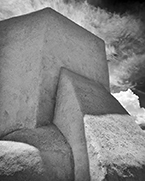 Daniel Ashe
Photograph
Zatista.com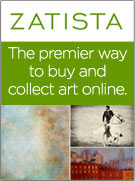 Access to over
4000 original artworks.
Browse Zatista collections

___________________________


Please follow us and share this guide with your art loving friends.





To receive our Free monthly newsletter and an occasional email update, register below.