ARIZONA ART GALLERIES
Art gallery guide and comprehensive listing of fine art galleries located in the state of Arizona. Including galleries in Phoenix, Scottsdale, Sedona, Tubac, and Tucson. The art galleries feature contemporary art and traditional fine art, paintings, glass, Southwest art, pottery, sculpture, fine art photography, prints, and other types of visual art. If you are interested in collecting art or would like to purchase art, this web page features some of the best art galleries in Arizona.


If you travel and look at art, our online gallery guides are perfect for you. We have a guide for each of the major art cities as well as one for every state. Try an Internet search for something like "Los Angeles art galleries" or "Texas galleries" and you will easily find us near or at the top of the search results. Same holds true if you search for "Arizona galleries." We're online to help you discover the art you're looking for, and to support art communities.


We're always working to improve our online gallery guides. If you know of galleries, important art events or art businesses that should be included, please let us know. Also, we suggest that you support local art galleries, Non-Profit art organizations and art museums whenever possible. Please tell your art friends about Art-Collecting.com and mention this guide in Social Media. Come back soon.


Cave Creek & Carefree | Phoenix | Scottsdale | Sedona | Tubac | Tucson | Other Arizona Galleries

---
Arizona Gallery Guide

Cave Creek & Carefree Art Galleries
Blue Coyote Gallery
Easy Street Galleria
Fearless Art Works
Rare Earth Gallery
Saddle Up Gallery
Sergio Ladron de Guevara Fine Art
SHO & TEL
Wild Holly Gallery


Phoenix Art Galleries





Savvy Collector Art Brokerage
SavvyCollector.com, although specializing in Native American art, offers a variety of art for sale. All of our art is examined for condition and researched by veteran art appraiser Corinne Cain, who has over thirty years of experience in the industry. We take the guesswork out of buying art, by uniquely showing a standard gallery price, compared to our own unique savvy price, ensuring you get the best price every time. Online shopping cart and gift registry options available. Our phone is (602) 906-1633 or toll free at (877) 906-1633. We are available by appointment at the physical address 326 West Harmont Drive Phoenix, AZ 85021, https://savvycollector.com/


Bentley Gallery
eye lounge
Esprit Decor Gallery
Lisa Sette Gallery
Modified Arts
North Central Art Gallery
Phoenix Art Group, Inc.
Savvy Collector Art Brokerage


Scottsdale Art Galleries


Sedona Art Galleries


Tubac Art Galleries
Art Gallery H
Big Horn Galleries
Bruce Baughman Studio & Gallery
Casa De Tesoro
Clay Hands Gallery & Studio
Cobalt Fine Arts Tubac
Cowboy Art Exchange
Designs in Copper
El Presidito Working Artists Studio
Feminine Mystique Gallery
Graham Bell Gallery
Hal Empie Gallery
K. Newby Gallery + Sculpture Garden
Lime Berry Gallery
Manos Gallery
Purcell Galleries of Fine Art
Turquoise Tortoise / Rogoway Gallery
Tubac Art and Gifts
Tubac School of Fine Art
Tubac Center of the Arts


Tucson Art Galleries
Andrew Smith Gallery
Bahti Indian Arts
Contreras Gallery and Jewelry
Covington Fine Arts Gallery
Davis Dominguez Gallery
DeGrazia Gallery in the Sun
Desert Artisans' Gallery
Dinnerware Contemporary Art Gallery
The Drawing Studio
Etherton Gallery
Gallery West
Jane Hamilton Fine Art
Louis Carlos Bernal Gallery
Madaras Gallery
Mark Sublette - Medicine Man Gallery
Michael D. Higgins - Antique Indian Art
Mo's Gallery & Fine Framing
Ouroboros Stone Sculpture Gallery
Philabaum Glass Gallery
Sanders Galleries
Settlers West Galleries
Wilde Meyer Gallery


Other Arizona Galleries
Arts Prescott (Prescott)
Cosanti (Paradise Valley)
Expressions In Bronze Gallery (Ruidoso)
Mesa Arts Center (Mesa)
Mountain Spirit Gallery (Prescott)
Mitchell Brown Fine Art (Paradise Valley)
Old West Iron Art (Apache Junction)
Vision Gallery (Chandler)
West of the Moon Gallery (Flagstaff)

---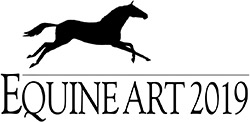 Equine Art 2019 - Emerald Downs
Annual Show and Sale, July 12-14, 2019. The purpose of Equine Art 2019, an art show and sale, is to encourage equine artists and to support the arts, in general, as an integral part of all horse-related sports - "The horse and a whole lot more." The annual art show has garnered recognition since its inception in 1980 at Longacres. In 2019, we celebrate our 20th year of continued growth and success at Emerald Downs.

The show offers over $6,000 in prize money, $750 of which is dedicated to youth categories. It is judged by a respected panel of distinguished artists and/or other knowledgeable individuals. The art show is presented under the auspices of the Washington Thoroughbred Foundation (WTF), a 501(c)(3) nonprofit organization, and as such, all sponsorships and/or other donations made to the art show are tax-deductible. The show will be exhibited at Emerald Downs, 2300 Ron Crockett Dr. NW, Auburn, WA 98001.

---

Artist Websites





David Unger
"David Unger," observed Durham's Herald-Sun art critic Blue Greenberg, "is an abstractionist who overlays his realism with the angular and geometric shapes of cubism, and in so doing moves his sculpture into a unique place." David Unger Sculptures, 3090 N. Elena Maria, Tucson, AZ 85750, Telephone: 520-299-0199, Website: https://davidungersculptures.com/


Cheryl Brandon - Ceramic Art and Sculpture
Nancy Romanovsky - Paintings
Vera Nick - Glass Mosaic
Keith Stanton - Photography
George Strasburger - Paintings
David Unger - Sculpture
Jim Witkowski - Photography



Art Consultants, Art Advisors and Private Dealers
Red View Gallery (Online Gallery)
Savvy Collector Art Brokerage



Art Services: Appraisers, Framing and Other Services

Timothy Gordon Appraisals & Brokerage - Gappraisals.com
Timothy Gordon AOA, ISA-CM
Fine Art, Rare Items and Collections
Florida
(406) 728-1812
timbgordon@mac.com
http://gappraisals.com
Expert appraisal of Fine Art for individuals / Museum Collections/Estates. We often set record brokering prices. Also, antiques, rare historic items. Nationally respected-25 years experience-USPAP compliant! We have appraised millions of objects. Licensed, Insured. As seen on television!


Allison Gee Fine Art Appraisals
Savvy Collector Art Brokerage
Timothy Gordon Appraisals & Brokerage - Gappraisals.com



SCOTTSDALE GALLERY GUIDE

SEDONA GALLERY GUIDE

ART GALLERY GUIDES FOR OTHER LOCATIONS
Gallery guides for every state and thirty seven major art cities.

---

About Art-Collecting.com

Art-Collecting.com is an online resource for all art enthusiasts. Art collectors, art travelers and artists will find our comprehensive online Gallery Guides and Museum Guides to be very useful. We feature guides for thirty-seven major art destinations as well as every state. Be sure to look at our Art Fairs Guide and our guides to Miami Art Week and New York Art Fairs which are up online year around.

When exploring around our site you'll find informative articles and guides for specific types of art like Latin American Art, Fine Art Photography and Native American Art. If you're looking for Art Appraisers, Art Advisors & Consultants, Art Auctions or other Art Services we're a good source.

Don't forget to visit our Artist Guides where you'll find links directly to artist websites. Our Painters and Photographers pages are very popular. The guides are very helpful when looking to discover new artists or if you prefer buying art directly from artists.

Here at Art-Collecting.com, we love art as much as you do and are always trying to improve our guides. If you have suggestions or notice listings that should be changed let us know. You can also help by mentioning us to your art friends and to galleries that you visit. Feel free to mention us and post links on your Social Media.

Thanks for stopping by Art-Collecting.com.
Visit our website often and be sure to explore around.
http://art-collecting.com


---

Home | Art Gallery Guides | Museums & Art Centers | Art Appraisals | Art Fairs
Collecting Information | Types of Collecting | Art News | Advertising | How to be Listed

---

Terms of Use | Privacy Policy | Contact | Mailing List
Copyright 2019 by Art-Collecting.com All Rights Reserved