HOUSTON ART GALLERIES
Art gallery guide for Houston, Texas. The Houston art galleries in this guide represent a wide variety of artworks ranging from contemporary art to traditional fine art, prints, paintings, sculpture, western and southwest art, fine art photography and other types of visual art. If you're interested in collecting art or just enjoy looking at fine art, visit these art galleries in Houston.


The best way to find art galleries around the United States is to use this website. Try searching for New York Galleries or Chicago Galleries and you'll find us listed at or near the top of the search results. The same holds true if you search for Houston Galleries. Or, just click on the "Art Gallery Guides" link near the top of any page for a listing of states. We feature gallery guides for every state and the major art cities.


We're always working to improve our online gallery guides. If you know of galleries, important art events or art businesses that should be included, please let us know. Also, we suggest that you support local art galleries, Non-Profit art organizations and art museums whenever possible. Please tell your art friends about Art-Collecting.com and mention this guide in Social Media. Come back soon.

---

Houston Gallery Guide






Art Of The World Gallery
The Gallery provides a modern and contemporary, sophisticated and enriched cultural experience to art enthusiast and collectors from all around the world. Directly representing some of the most important living artist from Asia, Europe, Latin America and United States; such as Fernando Botero, Feurman, Vari, Park Eun Sun, Larraz, Toral, Jimenez Deredia, and Mr. Brainwash along with several others. Art of the World Gallery is one of the most prestigious galleries in the state, located in Houston's finest hotspot for locals and tourist. Open Monday through Saturday, 10:00 AM through 7:00 PM. Location: 2201 Westheimer Rd. Houston, TX 77098, telephone: 713-526-1201, email: Info@ArtoftheWorldGallery.com website: http://www.artoftheworldgallery.com/






John Palmer Fine Art
Located on the boulevard in the Historic Heights. The combination of a saved 1930's bungalow with chic, museum-quality new construction is the perfect atmosphere to showcase the vibrant works of artist John Ross Palmer. John Palmer Fine Art is open By Appointment Only. Set an appointment by calling 713-861-6726. We look forward to showing you the beautiful world of John Palmer Fine Art! Location: 1218 Heights BLVD, Houston, TX 77008, website: http://www.johnpalmerart.com/






Muir Fine Art Gallery
The Muir Fine Art Gallery team brings world-renowned & world-class artists into the Houston scene. We bring quality, diversity and a "feel good factor" in our selection of artists, which we believe will entice all levels of art appreciators and collectors. Currently exhibiting at their spot location: Inside CityCentre Two Building, 818 Town and Country Boulevard, Suite 106, Houston, Texas 77024, telephone: 713-722-0099, website: http://www.muirfineartgallery.com/


18 Hands Gallery
Anya Tish Gallery
Antiquarium Studio
Apama Mackey Gallery
Archway Gallery
Art Of The World Gallery
Barbara Davis Gallery
Betz Gallery
Bisong Art Gallery
Booker-Lowe Gallery
Catherine Couturier Gallery
Cindy Lisica Gallery
David Shelton Gallery
Dean Day Gallery
Deborah Colton Gallery
Devin Borden Gallery
East End Studio Gallery
Foto Relevance
Gallery Sonja Roesch
Gray Contemporary
GSpot Contemporary Art Space
Gremillion & Co. Fine Art
Hiram Butler Gallery
Hooks-Epstein Galleries, Inc.
Inman Gallery
International Modern Art Gallery
Jack Meier Gallery
John Palmer Fine Art
JoMar Visions
Jumper Maybach
koelsch gallery
Laura Rathe Fine Art
McClain Gallery
Meredith Long & Company
Moody Gallery
Muir Fine Art Gallery
Nicole Longnecker Gallery
Nolan-Rankin Galleries
Octavia Art Gallery
Off The Wall Gallery
Redbud Gallery
Rudolph Blume Fine Art
Samara Gallery
Serrano Gallery
Sicardi Ayers Bacino
SV Griffin Gallery LLC
Thingz Gallery
Thornwood Gallery
UNIX Gallery
William Reaves / Sarah Foltz Fine Art
Zoya Tommy Contemporary


Day Trips to Other Galleries
Osborne Fine Art (Simonton)


---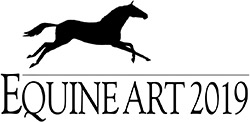 Equine Art 2019 - Emerald Downs
Annual Show and Sale, July 12-14, 2019. The purpose of Equine Art 2019, an art show and sale, is to encourage equine artists and to support the arts, in general, as an integral part of all horse-related sports - "The horse and a whole lot more." The annual art show has garnered recognition since its inception in 1980 at Longacres. In 2019, we celebrate our 20th year of continued growth and success at Emerald Downs.

The show offers over $6,000 in prize money, $750 of which is dedicated to youth categories. It is judged by a respected panel of distinguished artists and/or other knowledgeable individuals. The art show is presented under the auspices of the Washington Thoroughbred Foundation (WTF), a 501(c)(3) nonprofit organization, and as such, all sponsorships and/or other donations made to the art show are tax-deductible. The show will be exhibited at Emerald Downs, 2300 Ron Crockett Dr. NW, Auburn, WA 98001.

---

Artist Websites
Christine Alexander - Stained Glass
John Ross Palmer - Paintings



Art Consultants, Art Advisors and Private Dealers
American Art Resources
Arnoult Fine Art Consulting
Kinzelman Art Consulting



Art Services: Appraisers, Framing and Other Services
Domy Books (Art Books)
Lorraine Anne Davis, AAA, USPAP (Appraisals)
Timothy Gordon Appraisals & Brokerage - Gappraisals.com (Appraisals)
Simpson Galleries (Auctioneers)
Warehouse Frames 'n Gallery (Framing)






Zatista
Is the leading destination to buy original art online, giving you unrivalled access to exclusive collections from all over the world. With over 4000 highly curated works from the most talented emerging and established artists, Zatista provides access to the types of works previously only available to seasoned collectors. Buying online with Zatista is easy with their complimentary art consultation, certificates of authenticity and a buyer guarantee that allows you to try art in your home with free returns (as well as free shipping within the US for all purchases). Their platform makes it fun to discover art you love, with an experience so unique it's like you are right there in front of it. Browse the collections



Houston Art Museums and Non-Profit Art Organizations
Aurora Picture Show
Diverse Works
Fort Bend Art Center
FotoFest
Houston Center for Photography
The Menil Collection
Museum of Fine Arts
Rice University Art Gallery
The Rothko Chapel



DALLAS GALLERY GUIDE

TEXAS GALLERY GUIDE

TEXAS ART MUSEUMS AND ART CENTERS

ART GALLERY GUIDES FOR OTHER LOCATIONS
Gallery guides for every state and thirty seven major art cities.

---

About Art-Collecting.com

Art-Collecting.com is an online resource for all art enthusiasts. Art collectors, art travelers and artists will find our comprehensive online Gallery Guides and Museum Guides to be very useful. We feature guides for thirty-seven major art destinations as well as every state. Be sure to look at the Art Fairs Guide and our guides to Miami Art Week and New York Art Fairs and Los Angeles Art Fairs all of which are up online year around.

When exploring around our site you'll find informative articles and guides for specific types of art like Latin American Art, Fine Art Photography and Native American Art. If you're looking for Art Appraisers, Art Advisors & Consultants, Art Auctions or other Art Services we're a good source.

Don't forget to visit our Artist Guides where you'll find links directly to artist websites. Our Painters and Photographers pages are very popular. The guides are very helpful when looking to discover new artists or if you prefer buying art directly from artists.

Here at Art-Collecting.com, we love art as much as you do and are always trying to improve our guides. If you have suggestions or notice listings that should be changed let us know. You can also help by mentioning us to your art friends and to galleries that you visit. Feel free to mention us and post links on your Social Media.

Thanks for stopping by Art-Collecting.com.
Visit our website often and be sure to explore around.
http://art-collecting.com


---

Home | Art Gallery Guides | Museums & Art Centers | Art Appraisals | Art Fairs
Collecting Information | Types of Collecting | Art News | Advertising | How to be Listed

---

Terms of Use | Privacy Policy | Contact | Mailing List
Copyright 2019 by Art-Collecting.com All Rights Reserved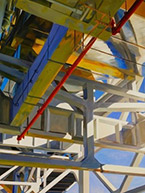 Allan Gorman
On Exhibition
April 6 - May 11, 2019
Nicole Longnecker Gallery
Houston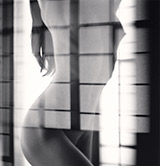 Michael Kenna
Exhibition
April 6 - May 11, 2019
Catherine Couturier Gallery
New York / Chelsea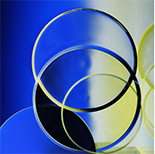 Deborah Bay
Exhibition
March 29 - May 10, 2019
Foto Relevance
Houston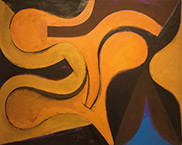 Fritz Bultman
100 Years
April 6 - 27, 2019
Octavia Art Gallery
Houston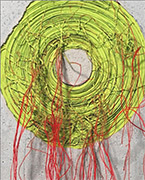 Orna Feinstein
Exhibition
Mar 22 - April 27, 2019
Anya Tish Gallery
Houston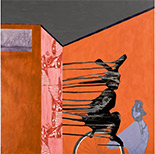 Ivan Plusch
The Promise of Eternal Life
Mar 9 - April 27, 2019
Gremillion & Co. Fine Art
Houston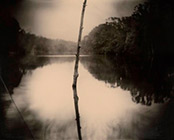 Sally Mann
A Thousand Crossings
March 3 - May 27, 2019
The Museum of Fine Arts
Houston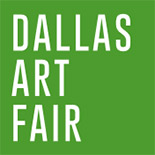 Dallas Art Fair
April 11 - 14, 2019
Dallas, TX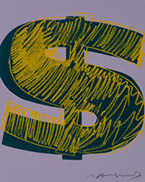 Prints & Multiples
April 16, 2019
Including: Andy Warhol
Heritage Auctions
Dallas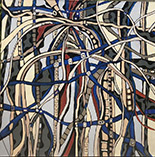 Jeffrey Davies
Painting, Acrylic on Canvas
Zatista.com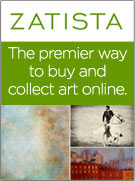 Access to over
4000 original artworks.
Browse Zatista collections

___________________________


Please follow us and share this guide with your art loving friends.







To receive our Free monthly newsletter and an occasional email update, register below.