COLLECTING CONTEMPORARY ART GLASS
Resource for collecting contemporary Glass Art. This page contains information on how to collect contemporary fine art glass or Art Glass and galleries specializing in Art Glass. Also, further down the page, you'll also find additional resources with information related to collecting Art Glass.


Galleries | Articles | Museums | Books | Magazines | Resources | Blogs

---

Galleries Specializing in Art Glass
Bullseye Connection Gallery - Portland, OR
Chasen Galleries - Richmond, VA
Foster/White Gallery - Seattle, WA
Gallery of Sculpture - Palm Beach, FL
Glass Artists Gallery - Bellevue, WA
Habatat Galleries - Royal Oak, MI
Heller Gallery - New York, NY
Holsten Galleries - Santa Fe, NM
Kela's Glass Gallery - Kapaa, HI
Kittrell Riffkind Artglass - Dallas, TX
Kuivato Gallery - Sedona, AZ
L. H. Selman Ltd. - Santa Cruz, CA
Marx-Saunder Gallery - Chicago, IL
Morgan Contemporary Glass - Pittsburg, PA
NJM Gallery - Portsmouth, NH
Petri's - Sausalito, CA
Philabaum Glass Gallery - Tucson, AZ
Prism Contemporary Glass - Chicago, IL
RASgalleries - Yountville, CA
Renaissance Celebration - Bellingham, WA
Tobin-Hewett Gallery - Louisville, KY
Traver Gallery - Seattle, WA
Vetri - Seattle, WA
Wexler Gallery - Philadelphia, PA


Articles about Collecting Art Glass
The Choice is Clear! Protecting Glass from Accidental Breakage


Museums Specializing in Art Glass
Chihuly Garden and Glass
Corning Museum of Glass - Corning, NY
Morse Museum of American Art - Winter Park, FL
Wheaton Arts and Cultural Center - Wheaton Village, NJ
Museum of Glass - Tacoma, WA


Books on Art Glass
Recommended Books on Contemporary Glass Art
Books about art and collecting art


Magazines about Glass and Art
Glass Art Magazine
Glass Focus
Art In America
ARTnews
Art & Antiques


Online Art Glass Resources
Art Alliance for Contemporary Glass
Dale Chilhuly
Glass Alliance - New Mexico
Glass Art Society
Glass Line Newsletter
Pilchuck Glass School
Stained Glass Links


Art Glass Blogs and Online News
If you know of any please let us know.


We need your help in making this resource better and more useful to collectors art glass. How about contributing an article about collecting or some interesting information about the art form. We could use your subject specific expertise and we're open to ideas on how to make this page more useful to visitors. If you're interested in volunteering some time please contact us.

---

Art Bookstore
Our bookstore features a good variety of art books, magazines and DVD's.
We're associated with Amazon.com and all purchases going through our links helps to support us. You'll find books listed by publication year and categories in our Art Bookstore.

Thanks for visiting Art-Collecting.com.

Here at Art-Collecting.com, we love art as much as you do. Please mention us to your friends, to galleries you visit, and feel free to share the site via Twitter, Facebook, Pinterest, Instagram, or other Social Media venues!

---

Home | Gallery Guides | Museums & Art Centers | Art Auctions | Art Fairs | Art News
Collecting Information | Types of Collecting | Bookstore | How to be Listed

---

Terms of Use | Privacy Policy | Contact | Mailing List
Copyright 2016 by Art-Collecting.com All Rights Reserved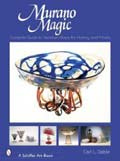 Above are a few recommended books sold in association
with Amazon.com and sold through them.
___________________________


Please follow us and share this guide with your art loving friends. Good comments and links on Social Media sites also help us.





To receive our Free monthly newsletter and an occasional email update, register below.


___________________________