BROOKLYN ART GALLERIES
Brooklyn art galleries and guide to fine art galleries located in Brooklyn, New York. This Brooklyn gallery directory features art galleries representing a wide variety of artworks, however the majority feature contemporary art. You'll also find traditional art, fine art photography, paintings, prints, sculpture and other types of visual art in these galleries


The Dumbo 1st Thursday Gallery Walk is an evening of art each month for art lovers. Many art galleries are open late in this artsy Brooklyn neighborhood - galleries showing works from artists of many disciplines, and frequently hosting receptions, live music performances and curator/artist talks among other highlights. 2nd Friday in Williamsburg galleries open late.


We're always working to improve our online gallery guides. If you know of galleries, important art events or art businesses that should be included, please let us know. Also, we suggest that you support local art galleries, Non-Profit art organizations and art museums whenever possible. Please tell your art friends about Art-Collecting.com and mention this guide in Social Media. Come back soon.


Brooklyn Art Districts
Williamsburg | Greenpoint | Bushwick | Dumbo and Downtown | Fort Greene and Clinton Hill | Park Slope / Gowanus / Sunset Park | Other Brooklyn Galleries

Other New York Art Galleries

Chelsea | Lower East Side | Downtown | Midtown | Uptown
Brooklyn | Bronx | Queens | Hamptons and Long Island Gallery Guide
Upstate & Other New York Galleries

New York Art Fairs
New York Art Museums and Art Centers

New Jersey Gallery Guide | Connecticut Gallery Guide

---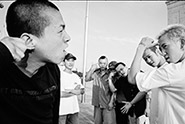 EVOLUTION - The survival and growth of underground musicians in China
Evolution, a visual art exhibition featuring documentaries and photographs by Mr. Yang Zhang, a renowned director of documentaries on China's underground music. In the Post-Revolutionary Era, a documentary that Mr. Zhang filmed two decades ago, Mr. Zhang captured every aspect of the underground music scene in a time where the society did not pay any attention to non-mainstream music genres. As an underground musician himself, Mr. Zhang documented the survival and growth of his peers with passion and enthusiasm in the past two decades. Mr. Zhang's documentaries have become a synonym of passion for the young generation in China while it also serves as a window, through which people can see the true nature of underground music. This exhibition features the premiere of Mr. Zhang's documentary China Youth Today and the first time that his artworks go on display for audiences in the U.S.A. The exhibition features two series of Mr. Zhang's visual artwork from two distinct periods of Mr. Zhang's career. Curator: Xiaojuan Xie, Producer: Yiwei Zhang. Opening Reception: Thursday, November 15, 2018, 6-8pm, Open Hours: November 16 - 22, 2018, 10am-5pm, Address: 333 5th, # 4F, New York, NY 10016, Documentary Showtime: 10:30am / 1pm / 3pm. EVOLUTION, for more information.

---
Brooklyn Gallery Guide

Bushwick Galleries
Amos Eno Gallery
Art Helix
Brilliant Champions Gallery
Centotto
Grace Exhibition Space
IMAGE
INTERSTATE
International Studio & Curatorial Program
John Doe
Koenig & Clinton
The Living Gallery
lorimoto
Luhring Augustine Bushwick
ODETTA
Present Company
SARDINE
SIGNAL
Silas Von Morisse Gallery
SOHO20 Gallery

Bushwick - 56 Bogart Street





Anthony Philip Fine Art
Anthony Philip Fine Art was established by husband-and-wife team Anthony Philip and Brandi Wills to bring art that we love to people who will love it too. Our exhibits introduce original works by emerging contemporary artists to the hearts and walls of collectors of all means. Location: 56 Bogart Street, Brooklyn, NY 11206, telephone: 929-279-1984, website: https://www.anthonyphilipfineart.com/


Anthony Philip Fine Art
Black & White Gallery / Project Space
BLAM
DAVID&SCHWEITZER Contemporary
Fisher Parrish
Fresh Window
Friday Studio Gallery
Fuchs Projects
Honey Ramka
NURTUREart
Robert Henry Contemporary
Slag Gallery
STUDIO 10
Theodore:ART
VICTORI + MO

Bushwick - 1329 Willoughby Avenue
Microscope Gallery
Transmitter
TIGER STRIKES ASTEROID
Underdonk



Crown Heights Galleries
FiveMyles
Gridspace
happylucky no.1
Jenkins Johnson Gallery
Park Place Gallery
SRO Gallery
Brooklyn Museum



Dumbo and Downtown Galleries
A.I.R. Gallery
Art in General
Brooklyn Art Project
Brooklyn Arts Council Gallery
Janet Borden
Klompching Gallery
Minus Space
NY Foundation for the Arts
Powerhouse Arena
Smack Mellon
Triangle Arts Association



Fort Greene and Clinton Hill Galleries
321 Gallery
Guild Greene Gallery
Hadas Gallery
Littlefield
MoCADA
Recess (new location)
Rush Arts - Corridor Gallery
Tillou Fine Art
UrbanGlass



Greenpoint Galleries
106 Green
Areté
Cleopatra's
Greenpoint Terminal Gallery
Light Industry
Real Fine Arts



Park Slope / Gowanus and Sunset Park Galleries
440 Gallery
Brooklyn Museum
The Cluster Gallery
Ethan Pettit Gallery
Gowanus Print Lab
Open Source
Ortega y Gasset Projects
Site:Brooklyn
Soapbox Gallery
Tabla Rasa Gallery
Trestle Gallery



Williamsburg Galleries
AG Gallery
Black Ball Projects
City Reliquary
Figureworks
Holland Tunnel Gallery
Interstate Projects
The Journal Gallery
Microscope
Sideshow Gallery
Skink Ink Editions Gallery
Soloway
Tiger Stikes Asteroid
Transmitter
Williamsburg Art & Historical Center
World Money Gallery



Other Brooklyn Galleries





Richard Beavers Gallery
A contemporary fine art gallery that markets, promotes and sells the work of visual artists. The gallery represents artists in the primary market specializing in emerging, mid-career, and established artists. Our collection primarily consists of original works of art featuring a multitude of genres and themes with a focus on unique, distinctive and rare artwork that has appreciative value. HOA Gallery's goal is to educate and provide a professional, comfortable and welcoming environment, whether you are a seasoned collector, art appreciator or merely have an interest in learning about art, alike. Location: 408 Marcus Garvey Blvd., Brooklyn, NY 11216, telephone: 347-663-8195, website: http://richardbeaversgallery.com/


Invisible Dog (Boerum Hill)
Kustera Projects Red Hook (Red Hook)
Look North Gallery
Motel
Richard Beavers Gallery (Bedford Stuyvesant)
Welancora Gallery (Bedford Stuyvesant)

---

Brooklyn Artist Websites





Michael J Palladino - Paintings
Art has been a passion of mine in which I have channeled my energy and emotions for over the past 5 decades. With the use of brushes, oils, watercolors, pastels, strokes and color I have created an area in my life that I cannot enter into except for while creating art. There is balance between the delicacy and strength with the use of art mediums I have been able to extract art from my mind and soul. Website: http://michaeljpalladino.com/






Nick Savides - Paintings
My paintings have a calming effect, but with a quiet intensity. I'm inspired by the effects of light and the drama created by light. I strive to create paintings that capture a sense of time and place, and making that magical moment eternal. They draw you in with the familiar and invite you to interpret the story behind them. My paintings are inspired by the people I've known, and the places I've lived and traveled to. Each one is a celebration of the beauty of nature and humanity. Email: info@nicksavides.com, website: http://www.nicksavides.com/






Wilbur M. Reeling - Paintings
My Abstract art is an alternative way for me to express my visual language of form, color and line to create a composition that places greater emphasis on a visual sensation than on a depiction of recognizable, realistic objects. Most of my paintings are done using pigmented paints that I hand grind and mix with special mediums to form my own unique color palette. Abstraction itself has been my subject matter for decades. Not an easily understood expression of painting, the observers must be able to comprehend and struggle for meaning in what is said, what is implied, and what is never completely described. Artworks available directly from the Artist, 443-252-5985. Website of Wilbur M. Reeling


Tom Bovo - Photography
Atara Grenadir - Paintings
Douglas Newton - Paintings
Michael J Palladino - Paintings
Catherine Karnoff - Drawings
Nick Savides - Paintings

---

Art Consultants and Appointment Only Galleries
Jenkins Johnson Gallery



Art Services: Appraisers, Framing and Other Services





Zatista
Is the leading destination to buy original art online, giving you unrivalled access to exclusive collections from all over the world. With over 4000 highly curated works from the most talented emerging and established artists, Zatista provides access to the types of works previously only available to seasoned collectors. Buying online with Zatista is easy with their complimentary art consultation, certificates of authenticity and a buyer guarantee that allows you to try art in your home with free returns (as well as free shipping within the US for all purchases). Their platform makes it fun to discover art you love, with an experience so unique it's like you are right there in front of it. Browse the collections


5+5 Gallery - Artists' Books
Art Now Management - Career guidance for artists
Brooklyn Art Library
Gowanus Print Lab
Skink Ink Fine Art Printing
wagmag - Brooklyn Art Guide



Non-Profit Organizations and Alternative Exhibition Spaces
A.I.R. Gallery
BRIC
Brooklyn Arts Council
Brooklyn Waterfront Artists Coalition
City Reliquary
Center for Cuban Studies
EYEBEAM
FiveMyles
International Studio & Curatorial Program
Invisible Dog
Kentler International Drawing Space
NY Foundation for the Arts
NURTUREart
Open Source
Pioneer Works
Rubelle and Norman Schafler Gallery at Pratt
Secret Project Robot
Smack Mellon
Southfirst
Triangle Arts Association
UrbanGlass
Williamsburg Art & Historical Center



Brooklyn Art Museums
Brooklyn Museum (Brooklyn)
The Museum of Contemporary African Diasporan Arts (MoCADA)

---

OTHER NEW YORK ART GALLERIES

Chelsea | Lower East Side | Downtown | Midtown | Uptown | Brooklyn | Bronx | Staten Island | Queens | Metro Area, Westchester County, Hudson River and Other Galleries

New York Art Fairs
New York Art Museums and Art Centers

The Hamptons and Long Island | Upstate New York State Galleries

New Jersey Gallery Guide | Connecticut Gallery Guide


ART GALLERY GUIDES FOR OTHER LOCATIONS
Gallery guides for every state and thirty seven major art cities.

---

About Art-Collecting.com

Art-Collecting.com is an online resource for all art enthusiasts. Art collectors, art travelers and artists will find our comprehensive online Gallery Guides and Museum Guides to be very useful. We feature guides for thirty-seven major art destinations as well as every state. Be sure to look at our Art Fairs Guide and our guides to Miami Art Week and New York Art Fairs which are up online year around.

When exploring around our site you'll find informative articles and guides for specific types of art like Latin American Art, Fine Art Photography and Native American Art. If you're looking for Art Appraisers, Art Advisors & Consultants, Art Auctions or other Art Services we're a good source.

Don't forget to visit our Artist Guides where you'll find links directly to artist websites. Our Painters and Photographers pages are very popular. The guides are very helpful when looking to discover new artists or if you prefer buying art directly from artists.

Here at Art-Collecting.com, we love art as much as you do and are always trying to improve our guides. If you have suggestions or notice listings that should be changed let us know. You can also help by mentioning us to your art friends and to galleries that you visit. Feel free to mention us and post links on your Social Media.

Thanks for stopping by Art-Collecting.com.
Visit our website often and be sure to explore around.
http://art-collecting.com


---

Home | Art Gallery Guides | Museums & Art Centers | Art Appraisals | Art Fairs
Collecting Information | Types of Collecting | Art News | Advertising | How to be Listed

---

Terms of Use | Privacy Policy | Contact | Mailing List
Copyright 2018 by Art-Collecting.com All Rights Reserved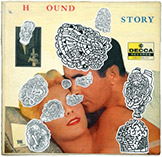 Photo-A-GoGo
Out 19 - November 11, 2018
Including: D. Dominick Lombardi
SRO Gallery
Brooklyn / Crown Heights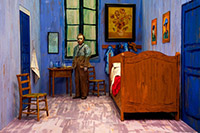 Yasumasa Morimura
Exhibition
Sept 14 - December 22, 2018
Luhring Augustine
Brooklyn / Bushwick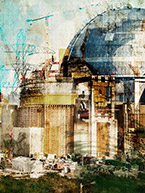 Max de Esteban
Available from
Klompching Gallery
Brooklyn / Dumbo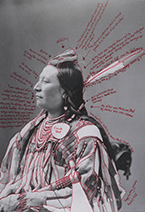 Half the Picture:
A Feminist Look at the Collection
Including: Wendy Red Star
August 23 - March 31, 2019
Brooklyn Museum
Brooklyn, NY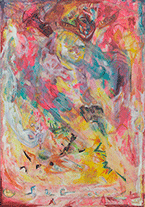 Richanda Rhoden
Available from
Soloway
Brooklyn / Williamsburg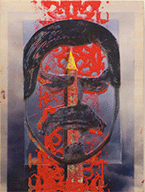 Ana Wolovick
Available from
Black Ball Projects
Brooklyn / Williamsburg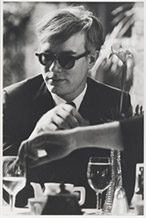 Dennis Hopper
On Exhibition
Nov 10 - December 31, 2018
Leslie Sacks Gallery
Santa Monica, CA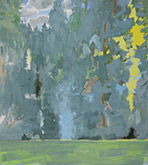 Eric Aho
Exhibition
Oct 11 - November 10, 2018
DC Moore Gallery
New York / Chelsea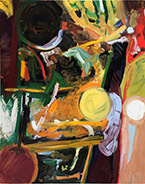 Heather Guertin
Exhibition
Oct 19 - November 25, 2018
Brennan & Griffin
New York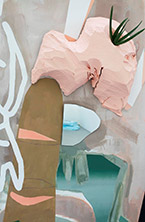 Deborah Anzinger
Exhibition
Oct 19 - November 18, 2018
Sargent's Daughters
New York / Lower East Side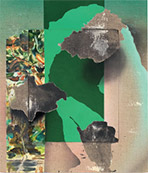 Annie Lapin
Exhibition
Oct 11 - November 10, 2018
Miles McEnery Gallery
New York / Chelsea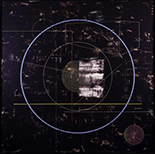 Odyssey:
Jack Whitten Sculpture
1963 - 2017
Sept 6 - December 2, 2018
The Met Breuer
New York, NY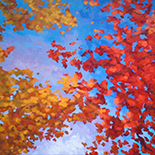 Sydney Hall
Painting, Oil on Canvas
Zatista.com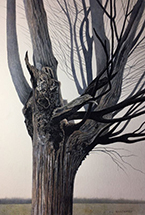 Victor Roschkov
Painting on Watercolor Paper
Zatista.com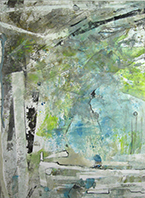 Susan Ulrich
Painting, Gouache on Paper
Zatista.com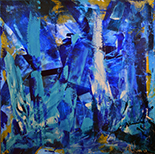 Nestor Toro
Painting, Acrylic on Canvas
Zatista.com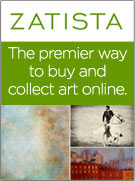 Access to over
4000 original artworks.
Browse Zatista collections

___________________________


Please follow us and share this guide with your art loving friends.





To receive our Free monthly newsletter and an occasional email update, register below.