FLORIDA ART APPRAISERS
Listing of professional art appraisers located in Florida. Having a current art appraisal of the artworks you own is very important in case of damage or loss. We strongly suggest that you always have an up to date appraisal of your art and artworks. That way you will know the artworks value and can contact your insurance agent to make sure the artwork is covered for the correct value.

With the United States starting to get back to normal we want you to know that Art-Collecting.com will continue to provide community art guides as we have for the past 24 years. We do this because galleries, museums, non-profit art organizations, and artists are important. We urge you to support them whenever possible. If you would like to be listed or featured in one of our guides please see "About Us" in top navigation.

There are several types of appraisals and they represent different values. A good qualified and professional art appraiser can explain and help you in deciding which type of art appraisal you need. You will also find additional information, on our Art Appraisals page, which features appraisal associations.

---
---
Florida Fine Art Appraisals

AA Fine Art
Atalya Alkalay, USPAP Compliant
Fine Art Appraisals, Consulting and Collection Management
With over 30 years of experience in the industry, Alkalay leverages a diverse set of skills in the research, development, curating, and valuation of customized and fine art.
Boca Raton, Florida 33432 USA
561-715-5910
atalya@aa-fineart.com
https://aa-fineart.com/


Art Services 2000 Ltd.
Mark Alexander, ISA, USPAP Compliant
Fine Art Appraisals and Consulting
We appraise works of fine art dating from the 15th to the 21st Century.
Oil painting, watercolor, drawing, sculpture, photograph or limited edition print.
P.O. Box 354787
Palm Coast, Florida 32135 USA
386-742-6786
artserv2000@yahoo.com
https://www.artserv2000.com/


MGF Appraisals, LLC
Monica Fidel, ISA CAPP
Certified Member of the International Society of Appraisers
Insurance coverage, Insurance claims, Estate and Probate, Divorces, Charitable donations, Bankruptcy.
Furniture, fine art, antiques, collectibles, glass, silver, porcelain, residential contents.
1018 SW 43rd Avenue
Miami, FL 33134
305-776-6481
monica@mgfappraisals.com
https://www.mgfappraisals.com/


Tara Ana Finley, ISA, AM
Anubis Appraisal & Estate Services, Inc.
*Appraisals of Antiques, Paintings, Prints, Decorations, Silver, Jewelry, Latin American Art,
Collectibles, Tribal Art, and Antiquities for Insurance, Donation, Divorce and Estate and Probate Purposes.
*Auctions and Estate Sales of Antiques and Personal Tangibles.
*Art Brokerage of specific art works.
*Art Consultant. Credentials: 30+ years experience with Sotheby s, Christie s and Phillips, Accredited member ISA, USPAP 2006 Certified. Past Antiques Roadshow Appraiser
3500 Ponce de Leon Blvd. Suite 2, Coral Gables, FL 33134
305-446-1820 and Fax: 305-648-1939
tarafinley@anubisappraisal.com
http://www.anubisappraisal.com/


Timothy Gordon Appraisals & Brokerage - Gappraisals.com
Timothy Gordon AOA, USPAP Compliant
Fine Art, Rare Items and Collections
Florida
406-728-1812
timbgordon@mac.com
https://www.gappraisals.com/
Expert appraisal of Fine Art for individuals / Museum Collections/Estates. We often set record brokering prices. Also, antiques, rare historic items. Nationally respected-25 years experience-USPAP compliant! We have appraised millions of objects. Licensed, Insured. As seen on television!


E. Linda Poras, Fine Arts Appraiser
Miami Beach, FL
786-581-7260


Hartman & Company Fine Art
Fort Lauderdale, FL
954-537-3307


Janet G. Smith Fine Art Consulting & Appraisal
Minneola, FL
402-320-1239


Penelope Dixon & Associates
Miami, FL
305-571-8080

---

MIAMI GALLERY GUIDE

PALM BEACH GALLERY GUIDE

FLORIDA ART GALLERY GUIDE

FLORIDA ART MUSEUMS AND ART CENTERS

ART MUSEUM GUIDES FOR EVERY STATE

ART GALLERY GUIDES FOR OTHER LOCATIONS
Gallery guides for every state and thirty seven major art cities.


---



Data Base of Art Auction Prices and Artist Information
Are you interested in researching an artist or looking for current auction prices?
Mutual Art is a great place to start. They also offer the lowest prices for online appraisals.
They are a well respected source of art information online.

---

About Art-Collecting.com

Art-Collecting.com is an online resource for all art enthusiasts. Art collectors, art travelers and artists will find our comprehensive online Gallery Guides and Museum Guides to be very useful. We feature guides for thirty-seven major art destinations as well as every state. Be sure to look at our Art Fairs Guide and our guides to Miami Art Week and New York Art Fairs which are up online year around.

When exploring around our site you'll find informative articles and guides for specific types of art like Latin American Art, Fine Art Photography and Native American Art. If you're looking for Art Appraisers, Art Advisors & Consultants, Art Auctions or other Art Services we're a good source.

Don't forget to visit our Artist Guides where you'll find links directly to artist websites. Our Painters and Photographers pages are very popular. The guides are very helpful when looking to discover new artists or if you prefer buying art directly from artists.

Here at Art-Collecting.com, we love art as much as you do and are always trying to improve our guides. If you have suggestions or notice listings that should be changed let us know. You can also help by mentioning us to your art friends and to galleries that you visit. Feel free to mention us and post links on your Social Media.

Thanks for stopping by Art-Collecting.com.
Visit our website often and be sure to explore around.
https://art-collecting.com


---

Home | Art Gallery Guides | Museums & Art Centers | Art Appraisals | Art Fairs

Collecting Information | Types of Collecting | Art News | Advertising | How to be Listed

---

Terms of Use | Privacy Policy | Contact

Copyright 2022 by Art-Collecting.com All Rights Reserved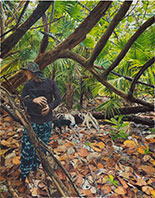 Serlian Barreto
Carbon
April 2 - June 4, 2022
Pan American Art Projects
Miami / Little River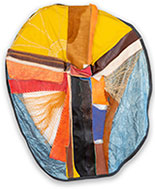 Poetics of Place
April 14 - June 4, 2022
Including: María de los
Angeles Rodríguez Jiménez
David Castillo
Miami Design District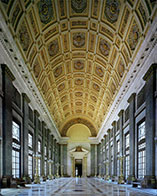 The Immediate Image
April 23 - June 18, 2022
Including: Michael Eastman
Holden Luntz Gallery
Palm Beach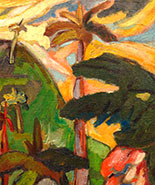 René Portocarrero
Available from
Cernuda Arte
Coral Gables, FL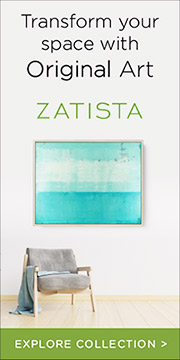 Please follow us and share site and guide with your art friends.