WASHINGTON ART GALLERIES
Washington state art gallery guide and listing of galleries and art orgainzations in Washington. You'll find the guide to be comprehensive and organized by the major cities. Seattle and Tacoma have there own guides because they are major art communities. The art galleries feature both contemporary art and traditional fine art, glass art, prints, paintings, sculpture, fine art photography and other types of visual art. If you are interested in collecting art or just like looking at art, these are the art galleries and art organizations of Washington state.

For the past 25 years, we've been providing art guides on the Internet, and most are similar to this guide. We do it because galleries, museums, non-profit art organizations, and artists are important, please support them whenever possible.

For this guide to continue, gallery and art organization support is needed. If you have listed in the past, thank you, please renew. If you've never officially listed with us please do so today. Listing information can be found in "About Us" in the top navigation. Individuals can also help by sharing our site with art friends and in Social Media, thanks in advance, it would be much appreciated.


SEATTLE AREA GALLERIES
Bainbridge Island | Bellevue | Edmonds | Seattle | Kirkland

GALLERIES NORTH OF SEATTLE
Anacortes | Bellingham | Edison | Everett | La Connor | San Juan Islands

GALLERIES SOUTH OF SEATTLE
Olympia | Tacoma | Vancouver

GALLERIES WEST OF SEATTLE
Langley | Port Townsend | Poulsbo

GALLERIES EAST OF SEATTLE
Ellensburg | Spokane | Yakima

---
WASHINGTON GALLERY GUIDE

SEATTLE AREA GALLERIES


Bainbridge Island Art Galleries
Friedman Oens Gallery
The Island Gallery
Jeffrey Moose Gallery
Roby King Galleries
Steven Fey Gallery
Winslow Art Center
Art Organizations & Other Art Sites
Bainbridge Arts and Crafts
Bainbridge Island Museum of Art


Bellevue Art Galleries
Frazer Fine Art
Gunnar Nordstrom Gallery
Hall | Spassov
The Legacy Ltd.
Vue Art Gallery
Art Organizations & Other Art Sites
Bellevue Arts Museum


Edmonds Art Galleries
Aria Studio Gallery
Cole Gallery
Gallery North
Art Organizations & Other Art Sites
Cascadia Art Museum


Kirkland Art Galleries
NYB Gallery
Parklane Gallery
Art Organizations & Other Art Sites
Kirkland Arts Center


SEATTLE ART GALLERIES


Other Galleries & Art Organizations near Seattle
Clarke & Clarke (Mercer Island)
Howard/Mandville Gallery (Woodinville)
Art Organizations & Other Art Sites
Mercer Island Visual Arts League (Mercer Island)
ShoreLake Arts (Lake Forest Park)
Vashon Center for the Arts (Vashon Island)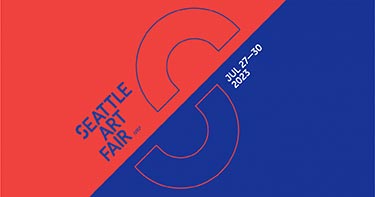 Seattle Art Fair
Lumen Field Event Center
800 Occidental Ave S
Seattle, WA 98134

July 27 - 30, 2023

Seattle Art Fair, a one-of-a-kind showcase for the vibrant arts community of the Pacific Northwest, and a leading destination for the best in modern and contemporary art, returns to the Lumen Field Event Center for its seventh edition in July 2023. Working alongside Beneficiary Partner Seattle Art Museum, Artistic Director Nato Thompson, and the fair's dedicated Host Committee, the Seattle Art Fair, founded by the late Paul G. Allen, is a celebrated and productive week bringing together the region's strong collector base, the Pacific Northwest's top museums and institutions, and an array of innovative public programming.

TICKETS AVAILABLE ONLINE

SOCIAL MEDIA
Instagram: @seattleartfair
Instagram Hashtags: #seattleartfair and #seattleartfair2023

ART FAIR WEBSITE
https://seattleartfair.com/


---
---

GALLERIES NORTH OF SEATTLE


Anacortes Art Galleries
Scott Milo Gallery
Art Organizations & Other Art Sites
Depot Arts & Community Center


Bellingham Art Galleries
Artwood
Chuckanut Bay Gallery
Gallery Syre / David Syre
Fish Boy Gallery
Fourth Corner Frames & Gallery
Good Earth Pottery
Peter James Photography Gallery
Wandering Oaks Gallery
Art Organizations & Other Art Sites
Allied Arts of Whatcom County
MindPort
Western Gallery & Scuplture Collection (WWU)
Whatcom Museum


Edison Art Galleries
i.e.gallery
Smith & Vallee


Everett Art Galleries
Anabel's Framing and Gallery
Zamarama Gallery
Art Organizations & Other Art Sites
Schack Art Center
Russell Day Gallery (Everett Community College)


La Connor Art Galleries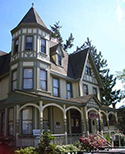 PNW Quilt & Fiber Arts Museum
We envision the Pacific Northwest Quilt & Fiber Arts Museum as a world-class exhibition facility with comprehensive and stimulating educational programs in all fiber arts. Recognized as a premiere source for research, we will be the foundational core of a passionate, vibrant, and evolving arts community. We are here to inspire, teach, and preserve fiber art traditions and culture for future generations. Location: 703 2nd Street, La Connor, WA, telephone: 360-466-4288.

Caravan Gallery La Conner
Earthenworks Gallery
The Scott Collection
Two Moons Gallery & Gifts
Art Organizations & Other Art Sites
Museum of Northwest Art
PNW Quilt & Fiber Arts Museum


San Juan Islands Art Galleries





Waterworks Gallery (Friday Harbor)
Is San Juan Island's premiere gallery for contemporary artwork. Established in 1985 with the concept of showcasing artists based in the the Pacific Northwest and the San Juan Islands. A recent addition is Art jewelry. The work of the gallery's painters and sculptors reflect the unique Northwest experience. Artists and their visions evolve and change, stimulated by the changing times we live in. Monthly show schedule posted online. Seasonally adjusted hours. 315 Argyle Street, PO Box 28, Friday Harbor, WA 98250, telephone: 360-378-3060, website: https://www.waterworksgallery.com/

Arctic Raven Gallery (Friday Harbor)
Kagedo Japanese Art (Orcas)
Art Organizations & Other Art Sites
San Juan Islands Museum of Art (Friday Harbor)
San Juan Islands Sculpture Park (Roche Harbor)


Other Galleries & Art Organizations North of Seattle
Avenue D Gallery and Custom Framing (Snohomish)
Stanwood-Camano Arts Guild & Guilded Gallery (Stanwood)
Perry and Carlson (Mount Vernon)
Traumhaus Gallery (Snohomish)
Art Organizations & Other Art Sites
Arts of Snohomish Gallery (Snohomish)
Jansen Art Center (Lynden)
Pilchuck Glass School (Stanwood)


---

GALLERIES SOUTH OF SEATTLE


Olympia Art Galleries
Artists' Gallery
Childhood's End Gallery
Curtright & Son Tribal Art
Gallery Boom
Splash Gallery
Art Organizations & Other Art Sites
Evergreen Gallery (Evergreen State College)


TACOMA ART GALLERIES


Vancouver Art Galleries
Art at the Cave
Aurora Gallery
J D Smith Fine Art
Phoenix Rising Art Gallery
Vancouver Art Space


Other Galleries & Art Organizations South of Seattle
Attic Gallery (Camas)
Broadway Gallery (Longview)
Marie Powell Gallery (Ilwaco)
Rectangle Gallery & Creative Space (Centralia)
Waters Edge Gallery (Gig Harbor)
Art Organizations & Other Art Sites
Arts Downtown - Outdoor Art Gallery (Puyallup)
Fred Oldfield's Western Heritage & Art Center (Puyallup)
Monarch Sculpture Park (Tenino)


---

GALLERIES WEST OF SEATTLE


Langley Art Galleries
Artworks Gallery
Callahan's Firehouse Studio & Gallery
Front Room Gallery
Museo
Rob Schouten Gallery & Sculpture Garden
The Whidbey Art Gallery
Art Organizations & Other Art Sites
Langley Creates (Langley)
Whidbey Island Fine Art Studio


Port Townsend Art Galleries
Earthenworks Gallery
Forest Gems
Gallery 9
Port Townsend Gallery
Wynwoods Bead Gallery
Art Organizations & Other Art Sites
Northwind Arts Center
Port Townsend School of the Arts - Grover Gallery


Poulsbo Art Galleries
Blue Heron Jewelry Co.
Carrie Goller Gallery
Front Street Gallery
Verksted Gallery


Other Galleries & Art Organizations West of Seattle
Blue Whole Gallery (Sequim)
Collective Visions Gallery (Bremerton)
Studio Bob (Port Angeles)
Art Organizations & Other Art Sites
Port Angeles Fine Arts Center (Port Angeles)
Sidney Museum and Arts Association (Port Orchard)
Suquamish Museum (Suquamish)


---

GALLERIES EAST OF SEATTLE


Ellensburg Art Galleries
Frame Express
Art Organizations & Other Art Sites
Dick & Jane's Spot
Gallery One Visual Arts Center
John Clymer Museum & Gallery


Spokane Art Galleries
Avenue West Gallery
Marmot Art Space
Pottery Place Plus
Trackside Studio Ceramic Art Gallery
The Vintage Poster
Art Organizations & Other Art Sites
Chase Gallery - SPKN Arts
Jundt Art Museum (Gonzaga University)
Northwest Museum of Arts and Culture


Yakima Art Galleries
Artebella Art Gallery
Oak Hollow Custom Framing and Gallery
Art Organizations & Other Art Sites
Larson Gallery / Yakima Valley College
Windows Alive! Yakima Arts Commission
Yakima Valley Museum


Other Galleries & Art Organizations East of Seattle
Boxx Gallery (Tieton)
Pacific Crest Creatives (Cle Elum)
The Saaski Gallery (Monroe)
Two Rivers Gallery (Wenatchee)
Wenaha Gallery (Dayton)
Art Organizations & Other Art Sites
Art on the Avenues (Wenatchee)
Jordan Schnitzer Museum of Art (WSU, Pullman)
Kl Brewer Gallery/Salon (Selah)
Maryhill Museum of Art (Goldendale)
Mighty Tieton (Tieton)
Tieton Arts & Humanities (Tieton)


---

Washington Artist Websites




Puget Sound Group of Northwest Artists
The Puget Sound Group will soon be celebrating it's 100th Anniversary as a prestigious art group in the western United States, the perfect time to share paintings and sculpture by its celebrated members. This is an historic first for art collectors and patrons as they may now acquire high quality artwork directly from these artists. Artwork above showing in our online fine art gallery by Jolyn Wells-Moran, Acrylic. Visit through the new online gallery, SAVOR, now.






Randy Bott - WA
Randy Bott is a nature photographer specializing in landscapes, black and white, and infrared fine art prints. I offer curated limited edition gallery style prints to convey the emotion I was feeling at the time of capture. As a backpacker and hiker, my goal is to bring the feeling of nature inside your home or office. All limited edition prints are signed with a Certificate of Authenticity. Location: Seattle, telephone: 425-387-3417, website: https://www.randybottphotography.com/






Aaron Reed - Photography
Is a self-taught fine art landscape and nature photographer specializing in large format, museum quality limited edition photographic prints with a broad base of collectors and fans around the world. My goal as a nature photographer is to show you views of our natural world in ways that you may not have seen them before through careful composition, attention to detail and the creative use of beautiful light. Website: https://www.aaronreedphotography.com/

Lynn Di Nino - Mixed Media
Mark Hoppmann - Visual Art
Junkyu Lee / J Art & Design - Paintings
Fred Lisaius - Paintings
David McCrae - Photography
Liz Moncrief - Weaver
Claudia Riedener - Ceramics
Paul Sanders - Photography
Sharon Styer - Photography & Collage
Bob Stokes - Sculpture & Lighting
Jolyn Wells-Moran - Paintings
Nancy Romanovsky - Paintings
Sheryl Westergreen - Paintings



Art Consultants, Art Advisors and Private Dealers
SAVOR - Puget Sound Group NW Artists (Onine Gallery)



Washington Art Services (Appraisers, Framing and Other Services)
Andrea Moody Fine Art Appraisals (Appraisals, Seattle)
Baas Framing Studio (Framing, Seattle)
Foss Apraisal Service (Appraisals, Seattle)






Zatista Contemporary and Fine Art
Is the leading destination to buy original art online, giving you unrivalled access to exclusive collections from all over the world. With over 4000 highly curated works from the most talented emerging and established artists, Zatista provides access to the types of works previously only available to seasoned collectors. Buying online with Zatista is easy with their complimentary art consultation, certificates of authenticity and a buyer guarantee that allows you to try art in your home with free returns (as well as free shipping within the US for all purchases). Their platform makes it fun to discover art you love, with an experience so unique it's like you are right there in front of it. Browse the collections


SEATTLE GALLERY GUIDE

TACOMA GALLERY GUIDE

WASHINGTON ART MUSEUMS AND ART CENTERS

ART GALLERY GUIDES FOR OTHER LOCATIONS
Gallery guides for every state and thirty seven major art cities.

---

About Art-Collecting.com

Art-Collecting.com is an online resource for all art enthusiasts. Art collectors, art travelers and artists will find our comprehensive online Gallery Guides and Museum Guides to be very useful. We feature guides for thirty-seven major art destinations as well as every state. Be sure to look at our Art Fairs Guide and our guides to Miami Art Week and New York Art Fairs and Los Angeles Art Fairs which are up online year around.

If you're looking for Art Appraisers, Art Advisors & Consultants, Art Auctions or other Art Services we're a good source. Our Artist Guides is where you find links directly to artist websites. Our Painters and Photographers guides are very popular. You'll discover new artists and that you can buy directly from or be referred to galleries representing their art.

Thanks for stopping by Art-Collecting.com.
Visit our website often and be sure to explore around.
https://art-collecting.com


---

Home | Art Gallery Guides | Museums & Art Centers | Art Appraisals | Art Fairs

Collecting Information | Types of Collecting | Art News | Advertising | How to be Listed

---

Terms of Use | Privacy Policy | Contact

Copyright 2023 by Art-Collecting.com All Rights Reserved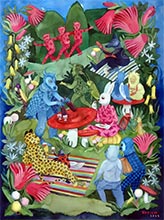 Stacey Rozich
Moments In Between
April 29 - June 3, 2023
Koplin Del Rio
Seattle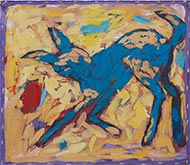 Gaylen Hansen
Exhibition
June 1 - 30, 2023
Linda Hodges Gallery
Seattle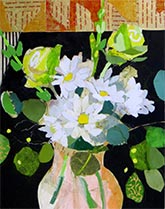 Lisa Snow Lady
Patterns and Light
June 1 - July 1, 2023
Harris / Harvey Gallery
Seattle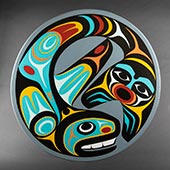 The Power of Water
Canoe Journey 2023
June 1 - July 29, 2023
Including: Maynard Johnny Jr.
Stonington Gallery
Seattle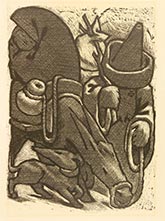 Jean Charlot
Champion of the Everyday
May 5 - July 1, 2023
Davidson Galleries
Seattle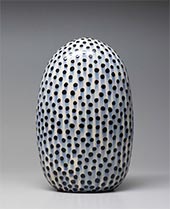 Jun Kaneko
Selected Works
May 4 - July 1, 2023
Traver Gallery
Seattle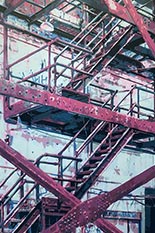 Joseph Steininger
Coping Mechanisms
May 20 - June 10, 2023
J. Rinehart Gallery
Seattle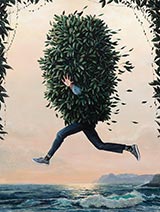 Ethan Murrow
Ever Buoyant
May 19 - June 30, 2023
Winston Wächter Fine Art
Seattle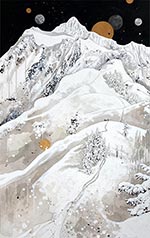 Liz Park
Available from
Smith & Vallee
Edison, WA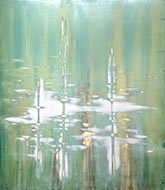 Audra Weaser
Lightfalls
May 3 - 27, 2023
Patricia Rovzar Gallery
Seattle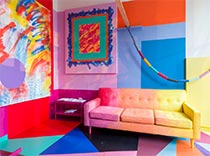 Sarah Cain
Day after day on
this beautiful stage
April 1 - August 27, 2023
Henry Gallery
University of Washington
Seattle, WA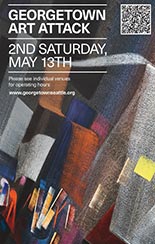 June 10, 2023
Monthly Second Saturdays
Georgetown Art Attack
Seattle / Georgetown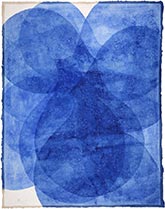 Marc Katano
Longhand
May 13 - June 24, 2023
Leslie Sacks Gallery
Santa Monica, CA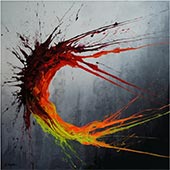 Ansgar Dressler
Painting, Acrylic on Canvas
Zatista.com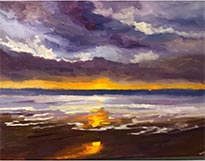 Ramya Sarvesh
Painting, Acrylic on Canvas
Zatista.com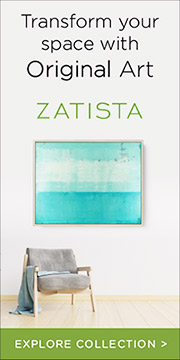 Please follow us and share site and guide with your art friends.