CALIFORNIA ART AUCTION HOUSES
Resource listing of art auctions and art auction houses located in California. These art auction houses, feature and auction fine art auctions, including: paintings, sculpture and other types of visual art. May of the auction houses also auction traditional antiques and other collectables. If you're looking to buy or sell art at auction you should consider these auction houses.

With the United States starting to get back to normal we want you to know that Art-Collecting.com will continue to provide community art guides as we have for the past 24 years. We do this because galleries, museums, non-profit art organizations, and artists are important. We urge you to support them whenever possible. If you would like to be listed or featured in one of our guides please see "About Us" in top navigation.

Art-Collecting.com provides the most comprehensive and easiest to use gallery guides on the Internet. Our guides were created to help you easily discover art in various art communities whether you are visiting them, planning a visit, or living in them. Click on Art Gallery Guides in the top navigation and you'll find art guides for every state and thirty-seven major art cities. Each guide is divided into sections and organized in geographic locations. Links take you directly to the listed art businesses where you can quickly see what showing and going on.

When buying and selling art at auctions you must be careful. It's easy to over bid and get carried away when bidding, set a limit for your top bid and do your research before bidding. Condition of the object is very important in determining value. If you are selling make sure you fully understand the costs to you and what the auction house will charge you. Sometimes, it helps if you explore several auction houses before consigning an object.

Please tell your art friends about Art-Collecting.com and come back soon.

---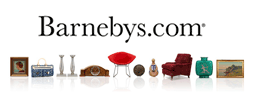 Barnebys.com - All Auctions In One Place
Barnebys is a one of the worlds largest search engine for art, collectibles and antiques. Our service offer users to browse hundreds of thousands lots and realized prices from more than 700 auction houses. Barnebys is a useful website to compare and find out prices of different objects with our price bank and free appraisal service.
Website: https://www.barnebys.com/ . For business inquiry, telephone: +1 929 24 88 134.

---
California Art Auctions



Los Angeles Modern Auctions (LAMA)
From a single work of art to an entire estate, LAMA is the premier auction house on the West Coast to buy and sell Modern and contemporary art & design. Founded in 1992, LAMA holds three live auctions a year, several timed online-only auctions, plus occasional exhibits that are open to the public. LAMA caters to an international market, offering special expertise in artists of the California region it calls home, and consistently sets new records for artists including Peter Alexander, Charles Arnoldi, Ruth Asawa, John Baldessari, Vija Celmins, Mary Corse, Roy Lichtenstein, Ed Ruscha, and Andy Warhol Telephone number 323-904-1950 and email info@lamodern.com. Visit our website for additional information: https://lamodern.com/


Abell Auction Company - Los Angeles, CA

Clars Auction Gallery - Oakland, CA

Heritage Auctions - Beverly Hills, San Francisco, CA

HSFA Auctions - Los Angeles, CA

Julien's Auctions - Beverly Hills, CA

Michaan's Auction - Alemeda, CA

PBA Galleries / Auctioneers - San Francisco, CA

Profiles in History - Calabasas Hills, CA

---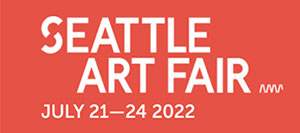 Seattle Art Fair
Lumen Field Event Center will host the Seattle Art Fair July 21 - 24, bringing 85 top local, national, and international galleries together with the region's strong collector base. Seattle Art Fair's anticipated sixth edition will also highlight the region's museums and institutions while featuring an array of innovative installations, events, talks, and performances. This is a one-of-a-kind destination for the best in modern and contemporary art and a showcase for the vibrant arts community of the Pacific Northwest. Founded in 2015 by the late Paul G. Allen, the Seattle Art Fair is produced by Art Market Productions. Visit their website for addition information: https://seattleartfair.com/

Additional information and other National and International art fairs ART FAIR GUIDE


---

Non-Profit Art Organization Fundraising Auctions

None listed at this time.


---

CALIFORNIA ART GALLERIES

CALIFORNIA ART MUSEUMS AND ART CENTERS

---



Data Base of Art Auction Prices and Artist Information
Are you interested in researching an artist or looking for current auction prices?
Mutual Art is a great place to start. They also offer the lowest prices for online appraisals.
They are a well respected source of art information online.

---

About Art-Collecting.com

Art-Collecting.com is an online resource for all art enthusiasts. Art collectors, art travelers and artists will find our comprehensive online Gallery Guides and Museum Guides to be very useful. We feature guides for thirty-seven major art destinations as well as every state. Be sure to look at our Art Fairs Guide and our guides to Miami Art Week and New York Art Fairs which are up online year around.

When exploring around our site you'll find informative articles and guides for specific types of art like Latin American Art, Fine Art Photography and Native American Art. If you're looking for Art Appraisers, Art Advisors & Consultants, Art Auctions or other Art Services we're a good source.

Don't forget to visit our Artist Guides where you'll find links directly to artist websites. Our Painters and Photographers pages are very popular. The guides are very helpful when looking to discover new artists or if you prefer buying art directly from artists.

Here at Art-Collecting.com, we love art as much as you do and are always trying to improve our guides. If you have suggestions or notice listings that should be changed let us know. You can also help by mentioning us to your art friends and to galleries that you visit. Feel free to mention us and post links on your Social Media.

Thanks for stopping by Art-Collecting.com.
Visit our website often and be sure to explore around.
https://art-collecting.com


---

Home | Art Gallery Guides | Museums & Art Centers | Art Appraisals | Art Fairs

Collecting Information | Types of Collecting | Art News | Advertising | How to be Listed

---

Terms of Use | Privacy Policy | Contact

Copyright 2022 by Art-Collecting.com All Rights Reserved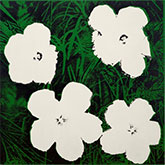 The Collection of Thomas and
Doris Ammann - Evening Sale
Sold - May 9, 2022
Including: Andy Warhol
Christie's
New York, NY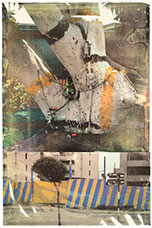 Modern & Contemporary
Prints and Multiples
Sold - May 12, 2022
Including: Robert Rauschenberg
Bonhams
New York, NY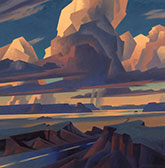 American Art
Signature Auction
Sold - May 10, 2022
Including: Ed Mell
Heritage Auctions
Dallas, TX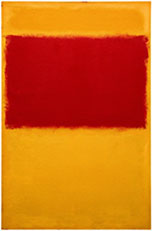 20th Century & Contemporary
Evening Sale
Sold - May 18, 2022
Including: Mark Rothko
Phillips
New York, NY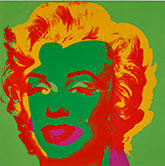 On the Arts:
The Diana Zlotnick Collection
Sold - May 3, 2021
Including: Andy Warhol
Los Angeles Modern Auctions
Van Nuys, CA








Please follow us and share site and guide with your art friends.