ARIZONA ART GALLERIES
Art gallery guide and comprehensive listing of fine art galleries located in the state of Arizona. Including galleries in Phoenix, Scottsdale, Sedona, Tubac, and Tucson. The art galleries feature contemporary art and traditional fine art, paintings, glass, Southwest art, pottery, sculpture, fine art photography, prints, and other types of visual art. If you are interested in collecting art or would like to purchase art, this web page features some of the best art galleries in Arizona.

Art-Collecting.com provides comprehensive and easy to use gallery and art guides on the Internet. Our guides help you to easily discover art in various art communities whether you are visiting them, planning a visit, or living in them. Click on Art Gallery Guides in the top navigation and you'll find art guides for every state and thirty-seven major art cities. Links take you directly to the listed art businesses so that you can quickly see what's being featured.

For the past 25 years, we've been providing art guides on the Internet, and most are similar to this guide. We do it because galleries, museums, non-profit art organizations, and artists are important, please support them whenever possible.

For this guide to continue, gallery and art organization support is needed. If you have listed in the past, thank you, please renew. If you've never officially listed with us please do so today. Listing information can be found in "About Us" in the top navigation. Individuals can also help by sharing our site with art friends and in Social Media, thanks in advance, it would be much appreciated.


Cave Creek & Carefree | Phoenix | SCOTTSDALE | SEDONA | Tubac | Tucson | Other Arizona Galleries

---
ARIZONA GALLERY GUIDE

Cave Creek & Carefree Art Galleries
Adelante Art Gallery
Cimarron River Company
Grace Renee Gallery
Stoyanov Fine Art Gallery
Rare Earth Gallery
Sergio Ladron de Guevara Fine Art
Thunderbird Artists Gallery
Wild Holly Gallery
Art Organizations & Other Art Spaces
Sonoran Arts League (Cave Creek)


Phoenix Art Galleries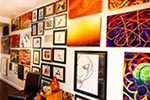 GalleryCoronado
Our mission is to represent and embellish what we see around us and brighten the hearts and minds of our viewers. Our eclectic group of artists create paintings, drawings, sculptures, mugs and photographs. 19 artists on our website and 7 of these have work in our Gallery. Several artists live in Ukraine, Sri Lanka, England, Baltic Sea, Hawaii, Arizona and other U.S. States. We occasionally participate in First Fridays_Phoenix. The next one is April 7, 2023. Our physical gallery, just off of 16th St, is open Sunday - Friday, from 1 - 7 PM. Please call ahead (602-301-5172). Location: 1516 East Cypress Street, Phoenix, AZ. Website: https://www.gallerycoronado.com/






Savvy Collector Art Brokerage
SavvyCollector.com, although specializing in Native American art, offers a variety of art for sale. All of our art is examined for condition and researched by veteran art appraiser Corinne Cain, who has over 45 years of experience in the industry. We take the guesswork out of buying art, by uniquely showing a standard gallery price, compared to our own unique savvy price, ensuring you get the best price every time. Online shopping cart and gift registry options available. Our phone is 602-906-1633 or toll free at 877-906-1633. We are available by appointment in Phoenix, AZ, https://savvycollector.com/


9 The Gallery
Bentley Gallery
eye lounge
Esprit Decor Gallery
Five15 Arts @ Chartreuse
Lisa Sette Gallery
MADE Art Boutique
Phoenix Art Group, Inc.
Savvy Collector Art Brokerage
Art Organizations & Other Art Spaces
Arizona Latino Arts & Cultural Center
Heard Museum
Modified Arts
Northlight Gallery (ASU Phoenix)
Phoenix Art Museum
Phoenix Center for the Arts
Pueblo Grande Museum
Shemer Art Center
Step Gallery (ASU Phoenix)
Xico Arte Y Cultura

Galleries Near Phoenix
Art Intersection (Gilbert)
Cosanti (Paradise Valley)
Fountain Hills Artists' Gallery (Fountain Hills)
Ryan Gallery (Gilbert)
Art Organizations & Other Art Spaces
ASU Art Museum (ASU Tempe)
Gallery 100 (ASU Tempe)
Harry Wood Gallery (ASU Tempe)
Mesa Arts Center (Mesa)
Tempe Center for the Arts (Tempe)
Vision Gallery (Chandler)


SCOTTSDALE ART GALLERIES


SEDONA ART GALLERIES


Tubac Art Galleries
Art Gallery H
Big Horn Galleries
Bruce Baughman Studio & Gallery
Casa De Tesoro
Cobalt Fine Arts Tubac
El Presidito Working Artists Studio
Feminine Mystique Gallery
Hal Empie Gallery
K. Newby Gallery + Sculpture Garden
Lime Berry Gallery
Purcell Galleries of Fine Art
Tubac Art and Gifts
Art Organizations & Other Art Spaces
Tubac Center of the Arts
Tubac School of Fine Art


Tucson Art Galleries
Andrew Smith Gallery
Bahti Indian Arts
Contreras Gallery and Jewelry
Covington Fine Arts Gallery
Desert Artisans' Gallery
Etherton Gallery
Jane Hamilton Fine Art
Madaras Gallery
Mark Sublette - Medicine Man Gallery
Michael D. Higgins - Antique Indian Art
Mo's Gallery & Fine Framing
Philabaum Glass Gallery
Sanders Galleries
Settlers West Galleries
Wilde Meyer Gallery
Art Organizations & Other Art Spaces
Center for Creative Photography (UA)
DeGrazia Gallery in the Sun
The Drawing Studio
Joseph Gross Gallery (UA School of Art)
Lionel Rombach Gallery (UA School of Art)
Louis Carlos Bernal Gallery
Romero House Ceramics
Tohono Chul
Tucson Arts Brigade
Tucson Museum of Art
University of Arizona Museum of Art


Other Arizona Galleries
Arts Prescott (Prescott)
Mountain Spirit Gallery (Prescott)
Nature Exposed Photography (Flagstaff)
West of the Moon Gallery (Flagstaff)
Art Organizations & Other Art Spaces
Arcosanti (Mayer)
Amerind Museum (Dragoon)
Desert Caballeros Western Museum (Wickenburg)
Museum of Indigenous People (Prescott)
Museum of Northern Arizona (Flagstaff)
Northern Arizona University Museum of Art (Flagstaff)
Phippen Museum (Prescott)
Prescott Center for the Arts (Prescott)

---

ARIZONA ARTIST WEBSITES





Andrea Maw - Paintings
Artist-Painter specializing in Oil on Canvas in the style of Realism with a current series 'Light Through Glass, Gems + Jewels' capturing light through diamonds, chandeliers and running water into pretty glass. A Canadian, living in Scottsdale AZ, with works in this series submitted to the Luxembourg Art Prize 2021. Location: Arizona, artist website: https://www.andreamaw.com/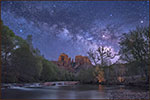 Lester Sarmiento / Behind the Shutter - Photography
Behind The Shutter . . was designed to create the illusion of a 'room with a view' that your residence, office or business may lack. The impact of looking into a window framed beautiful landscape can have a calming, relaxing effect. My Southwest based images mounted in Barnwood Shutter Frames hope to inspire that sense of being there. Location: Arizona, artist website: https://www.behindtheshutterphotography.com/


Charles H. Pabst - Paintings
Thomas Watkins Fine Art - Photography



ART ADVISORS, CONSTULTANT & PRIVATE GALLERIES
Savvy Collector Art Brokerage



APPRAISERS, FRAMING AND OTHER ART SERVICES
Allison Gee Fine Art Appraisals
FOUND:RE Phoenix: Art Boutique Hotel
Savvy Collector Art Brokerage






Zatista Contemporary and Fine Art
Is the leading destination to buy original art online, giving you unrivalled access to exclusive collections from all over the world. With over 4000 highly curated works from the most talented emerging and established artists, Zatista provides access to the types of works previously only available to seasoned collectors. Buying online with Zatista is easy with their complimentary art consultation, certificates of authenticity and a buyer guarantee that allows you to try art in your home with free returns (as well as free shipping within the US for all purchases). Their platform makes it fun to discover art you love, with an experience so unique it's like you are right there in front of it. Browse the collections



SCOTTSDALE GALLERY GUIDE

SEDONA GALLERY GUIDE

ARIZONA ART MUSEUMS AND ART CENTERS

ART GALLERY GUIDES FOR OTHER LOCATIONS
Gallery guides for every state and thirty seven major art cities.

---

About Art-Collecting.com

Art-Collecting.com is an online resource for all art enthusiasts. Art collectors, art travelers and artists will find our comprehensive online Gallery Guides and Museum Guides to be very useful. We feature guides for thirty-seven major art destinations as well as every state. Be sure to look at our Art Fairs Guide and our guides to Miami Art Week and New York Art Fairs and Los Angeles Art Fairs which are up online year around.

If you're looking for Art Appraisers, Art Advisors & Consultants, Art Auctions or other Art Services we're a good source. Our Artist Guides is where you find links directly to artist websites. Our Painters and Photographers guides are very popular. You'll discover new artists and that you can buy directly from or be referred to galleries representing their art.

Thanks for stopping by Art-Collecting.com.
Visit our website often and be sure to explore around.
https://art-collecting.com


---

Home | Art Gallery Guides | Museums & Art Centers | Art Appraisals | Art Fairs

Collecting Information | Types of Collecting | Art News | Advertising | How to be Listed

---

Terms of Use | Privacy Policy | Contact

Copyright 2023 by Art-Collecting.com All Rights Reserved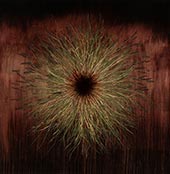 Mayme Kratz
Dark Garden
Mar 4 - April 29, 2023
Lisa Sette Gallery
Phoenix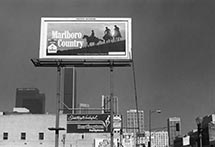 Michael Hyatt
The Streets & Music of
Los Angeles 1969 - 1981
Feb 11 - March 30, 2023
Andrew Smith Gallery
Tucson, AZ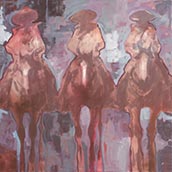 Duke Beardsley
On Exhibition
March 7 - 18, 2023
Altamira Fine Art
Scottsdale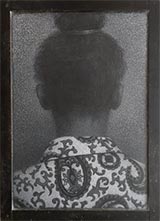 Chris Rush
Again with the Real
February 7 - April 15, 2023
Etherton Gallery
Tucson, AZ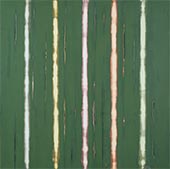 Benoit Ramirez Richter
March 2 - April 8, 2023
Including: Chris Richter
Gebert Contemporary
Scottsdale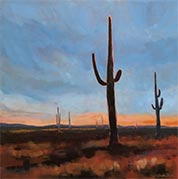 Shalece Fiack
Available from
Xanadu Gallery
Scottsdale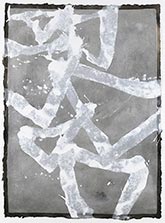 Marc Katano
Longhand
May 13 - June 24, 2023
Leslie Sacks Gallery
Santa Monica, CA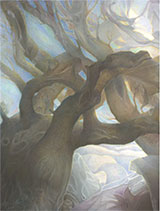 Art Venti
Drawing, Colored Pencil on Paper
Zatista.com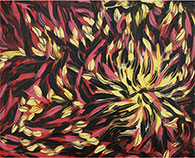 Bill Stone
Painting, Oil on Canvas
Zatista.com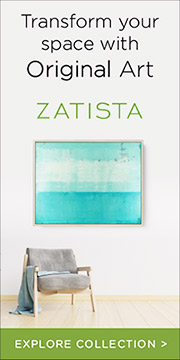 Please follow us and share site and guide with your art friends.