SEATTLE ART GALLERIES
Seattle art galleries and gallery guide, featuring fine art galleries, museums, artists, and other art services in Seattle, Washington. The galleries feature contemporary art as well as traditional fine art, paintings, prints, sculpture, fine art photography, glass and other types of visual art. If you're interested in collecting art or just enjoying art, this is a good starting point to discover what Seattle has to offer.

Pioneer Square and Downtown Gallery Walk - On the first Thursday of each month, many galleries are open from 6-8pm The Seattle Art Museum is open until 9pm on the First Thursday with free admission. Also, once a month you'll find the Georgetown Art Attack. This art event takes place on the Second Saturday of each month, from 3-7pm.

For the past 25 years, we've been providing online art and gallery guides. We do it because galleries, museums, non-profit art organizations, and artists are important, please support them whenever possible. Even though we've been around for years, we could use your support. For galleries and art organization that have never listed with us please do so. Listing information can be found in "About Us" in the top navigation. Individuals can also help by sharing our site with art friends and in Social Media, thanks in advance, it would be much appreciated.

---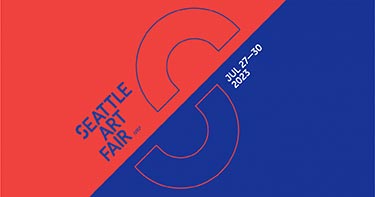 Seattle Art Fair
Lumen Field Event Center
800 Occidental Ave S
Seattle, WA 98134

July 27 - 30, 2023

Seattle Art Fair, a one-of-a-kind showcase for the vibrant arts community of the Pacific Northwest, and a leading destination for the best in modern and contemporary art, returns to the Lumen Field Event Center for its seventh edition in July 2023. Working alongside Beneficiary Partner Seattle Art Museum, Artistic Director Nato Thompson, and the fair's dedicated Host Committee, the Seattle Art Fair, founded by the late Paul G. Allen, is a celebrated and productive week bringing together the region's strong collector base, the Pacific Northwest's top museums and institutions, and an array of innovative public programming.

TICKETS AVAILABLE ONLINE

SOCIAL MEDIA
Instagram: @seattleartfair
Instagram Hashtags: #seattleartfair and #seattleartfair2023

ART FAIR WEBSITE
https://seattleartfair.com/

---
SEATTLE GALLERY GUIDE

Belltown / South Lake Union
Bobbie Medlin
Winston Wächter Fine Art


Downtown / Pike Place Market / First Avenue
Art Stall Gallery
Gallery Mack
Gallery Onyx
Harris/Harvey Gallery
Patricia Rovzar Gallery
Seattle Glassblowing Studio
Steinbrueck Native Gallery
Traver Gallery
Vetri International Glass
Woodside/Braseth Gallery
Art Organizations & Other Art
Seattle Art Museum


Pioneer Square Area





Frederick Holmes and Company
Representing 20th Century Modern, Post-War, and emerging national and international Contemporary on two floors. Located on Occidental Mall in the historic Pioneer Square, the gallery is the exclusive national representative of the art-historic estate of seminal American painter, Walter Quirt (1902-1968). Location: 309 Occidental Avenue South, Seattle, WA 98104, telephone: 206-682-0166, website: https://frederickholmesandcompany.com/


ArtXchange
Azuma Gallery
Bonfire Gallery
Christian Grevstad Gallery Space
Davidson Galleries
Figure | Ground Art Gallery
Frederick Holmes and Company
Gallery IMA
Glasshouse Studio
Gray Sky Gallery
J. Rinehart Gallery
Linda Hodges Gallery
Lynn Hanson Gallery
Shift Gallery
Stonington Gallery
Art Organizations & Other Art
Women Painters of Washington Gallery


East Edge - Pioneer Square
CORE
Foster/White Gallery
Gallery 110
Greg Kucera Gallery
METHOD
Soil Art Gallery
ZINC Contemporary
Art Organizations & Other Art
CoCA - Center on Contemporary Art
TK Artists Lofts


Georgetown Art Galleries





Fogue Studios & Gallery
WE ARE taking a flag, planting it firmly into the culture of the radical and initiating the act of awesome aging. The future is celebrating our creativity right now by tearing down the rearview mirror and hitting the gas pedal. Our age is just a number and science is proving that your attitudes and beliefs are what determine good health and quality of life. HERE AT FOGUE, we believe that youth is overrated. We believe in a collective of 50 artists who are over 50, a community made up of artists, performers, musicians and writers. Location: 5519 Airport Way South, Seattle, Washington 98108, telephone: 206-717-5900, website: https://foguestudios.com/


District Auction
Epic Antique
Equinox Studios
Fantagraphics Bookstore and Gallery
Housewright
Kirk Albert Vintage Furnishings
Koplin Del Rio
Plasteel Frames & Gallery
studio e
Art Organizations & Other Art
Georgetown Art Attack


Other Seattle Art Galleries
AMcE Creative Arts
A/NT Artist Collective Gallery
Avalon Glassworks
Artforte
Columbia City Gallery
Edge of Glass Gallery
Facere Jewelry Art Gallery
Fine Impressions Gallery
Fountainhead Gallery
Pottery Northwest
Puget Sound Group of Northwest Artists
Roq La Rue Gallery
SAVOR - Puget Sound Group of Northwest Artists


Art Organizations and Other Art
ARTS at King Street Station Gallery
4Culture
Artist Trust
Arts Corps
ArtsWest
The Official Bad Art Museum of Art (The OBAMA Room)
Onyx Fine Arts Collective
M. Rosetta Hunter Art Gallery
Photographic Center Northwest
Pilchuck Glass School
Pratt Fine Arts Center
Print Arts Northwest
Seattle Print Arts
Seattle Municipal Tower Gallery
Women Painters of Washington


Seattle Art Museums
Asian Art Museum
The Burke Museum
Chihuly Garden and Glass
Frye Art Museum
Henry Art Gallery (UW)
Museum of Flight
Museum of History & Industry
Museum of Pop Culture
National Nordic Museum
Olympic Sculpture Park
Seattle Art Museum
Wing Luke Museum

---

ARTIST WEBSITES





Puget Sound Group of Northwest Artists
The Puget Sound Group will soon be celebrating it's 100th Anniversary as a prestigious art group in the western United States, the perfect time to share paintings and sculpture by its celebrated members. This is an historic first for art collectors and patrons as they may now acquire high quality artwork directly from these artists. Artwork above showing in our online fine art gallery by Jolyn Wells-Moran, Acrylic. Visit through the new online gallery, SAVOR, now.






Randy Bott - WA
Randy Bott is a nature photographer specializing in landscapes, black and white, and infrared fine art prints. I offer curated limited edition gallery style prints to convey the emotion I was feeling at the time of capture. As a backpacker and hiker, my goal is to bring the feeling of nature inside your home or office. All limited edition prints are signed with a Certificate of Authenticity. Location: Seattle, telephone: 425-387-3417, website: https://www.randybottphotography.com/






Aaron Reed - Photography
Is a self-taught fine art landscape and nature photographer specializing in large format, museum quality limited edition photographic prints with a broad base of collectors and fans around the world. My goal as a nature photographer is to show you views of our natural world in ways that you may not have seen them before through careful composition, attention to detail and the creative use of beautiful light. Website: https://www.aaronreedphotography.com/


Lynn Di Nino - Mixed Media
Fred Lisaius - Paintings
David McCrae - Photography
Jolyn Wells-Moran - Paintings
Sheryl Westergreen - Paintings
Westside Pictures LLC - Photography


ART ADVISORS, CONSULTANTS & PRIVATE DEALERS
G. Gibson Projects
James Harris Gallery
Kirsten Gallery
Platform
SEASON
ZINC Contemporary


APPRAISALS, FRAMING AND OTHER ART SERVICES
Equinox Studios - Artist Studios Georgetown
Artspace Hiawatha Lofts - Artist Studios
Artspace Mt. Baker Lofts - Artist Studios
Plasteel Frames & Gallery
Tashiro Kaplan Artist Lofts - Artist Studios Pioneer Square
Shunpike - The Business of Art






Zatista Contemporary and Fine Art
Is the leading destination to buy original art online, giving you unrivalled access to exclusive collections from all over the world. With over 4000 highly curated works from the most talented emerging and established artists, Zatista provides access to the types of works previously only available to seasoned collectors. Buying online with Zatista is easy with their complimentary art consultation, certificates of authenticity and a buyer guarantee that allows you to try art in your home with free returns (as well as free shipping within the US for all purchases). Their platform makes it fun to discover art you love, with an experience so unique it's like you are right there in front of it. Browse the collections



TACOMA GALLERY GUIDE

WASHINGTON STATE GALLERY GUIDE

WASHINGTON STATE ART MUSEUMS AND ART CENTERS

ART GALLERY GUIDES FOR OTHER LOCATIONS
Gallery guides for every state and thirty seven major art cities.

---

About Art-Collecting.com

Art-Collecting.com is an online resource for all art enthusiasts. Art collectors, art travelers and artists will find our comprehensive online Gallery Guides and Museum Guides to be very useful. We feature guides for thirty-seven major art destinations as well as every state. Be sure to look at our Art Fairs Guide and our guides to Miami Art Week and New York Art Fairs and Los Angeles Art Fairs which are up online year around.

If you're looking for Art Appraisers, Art Advisors & Consultants, Art Auctions or other Art Services we're a good source. Our Artist Guides is where you find links directly to artist websites. Our Painters and Photographers guides are very popular. You'll discover new artists and that you can buy directly from or be referred to galleries representing their art.

Thanks for stopping by Art-Collecting.com.
Visit our website often and be sure to explore around.
https://art-collecting.com

---

Home | Art Gallery Guides | Museums & Art Centers | Art Appraisals | Art Fairs

Collecting Information | Types of Collecting | Art News | Advertising | How to be Listed

---

Terms of Use | Privacy Policy | Contact

Copyright 2023 by Art-Collecting.com All Rights Reserved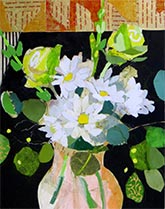 Lisa Snow Lady
Patterns and Light
June 1 - July 1, 2023
Harris / Harvey Gallery
Seattle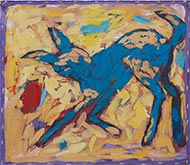 Gaylen Hansen
Exhibition
June 1 - 30, 2023
Linda Hodges Gallery
Seattle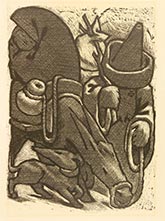 Jean Charlot
Champion of the Everyday
May 5 - July 1, 2023
Davidson Galleries
Seattle / Pioneer Square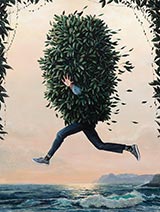 Ethan Murrow
Ever Buoyant
May 19 - June 30, 2023
Winston Wächter Fine Art
Seattle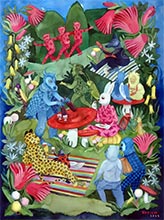 Stacey Rozich
Moments In Between
April 29 - June 3, 2023
Koplin Del Rio
Seattle / Georgetown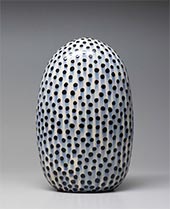 Jun Kaneko
Selected Works
May 4 - July 1, 2023
Traver Gallery
Seattle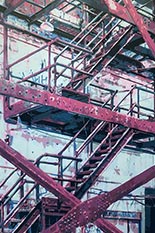 Joseph Steininger
Coping Mechanisms
May 20 - June 10, 2023
J. Rinehart Gallery
Seattle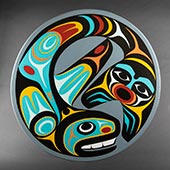 The Power of Water
Canoe Journey 2023
June 1 - July 29, 2023
Including: Maynard Johnny Jr.
Stonington Gallery
Seattle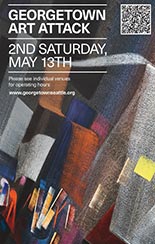 June 10, 2023
Monthly Second Saturdays
Georgetown Art Attack
Seattle / Georgetown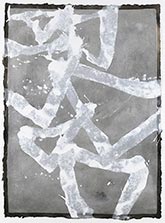 Marc Katano
Longhand
May 13 - June 24, 2023
Leslie Sacks Gallery
Santa Monica, CA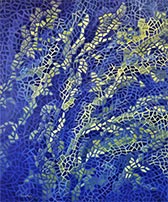 Felicia Trales
Painting, Oil on Canvas
Zatista.com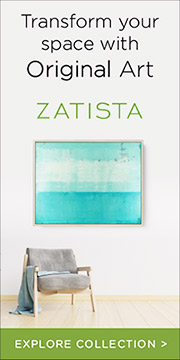 Please follow us and share site and guide with your art friends.