MICHIGAN ART GALLERIES
Michigan art gallery guide and listing of Michigan galleries and art organizations. You'll find the guide to be fairly comprehensive and organized by the major cities. The art galleries feature both contemporary art and traditional fine art, glass art, prints, paintings, sculpture, fine art photography and other types of visual art. If you are interested in collecting art or just like looking at art, these are the most established art galleries and art organizations in Michigan.

Art-Collecting.com provides comprehensive and easy to use gallery and art guides on the Internet. Our guides help you to easily discover art in various art communities whether you are visiting them, planning a visit, or living in them. Click on Art Gallery Guides in the top navigation and you'll find art guides for every state and thirty-seven major art cities. Links take you directly to the listed art businesses so that you can quickly see what's being featured. Explore around and discover the resources we offer, our gallery guides are also very useful for travelers that love art.

For the past 25 years, we've been providing online art and gallery guides. We do it because galleries, museums, non-profit art organizations, and artists are important, please support them whenever possible. Even though we've been around for years, we could use your support. For galleries and art organization that have never listed with us please do so. Listing information can be found in "About Us" in the top navigation. Individuals can also help by sharing our site with art friends and in Social Media, thanks in advance, it would be much appreciated.


Ann Arbor | Birmingham | Detroit | Grand Rapids | Saugatuck | Other Michigan Galleries

---
MICHIGAN GALLERY GUIDE

Ann Arbor Art Galleries
16 Hands Gallery
Grey Box Gallery
Gutman Gallery
The Mighty Mitten / Michigan Travel Art
Stone & Spoon
WSG Gallery
Yourist Pottery Studio
Art Organizations & Other Art Sites
Ann Arbor Art Center
CultureVerse
Stamps Gallery / Stamps School of Art & Design
University of Michigan Museum of Art


Detroit Art Galleries
David Klein Gallery
Galerie Camille
Jo's Gallery
Library Street Collective
Michigan Hot Glass Workshop
Simone DeSousa Gallery
Wasserman Projects
What Pipeline
Art Organizations & Other Art Sites
Arts and Scraps
The Carr Center
Dabls Mbad African Bead Museum
Detroit Artists Market
Detroit Institute of Arts
N'Namdi Center for Contemporary Art
Red Bull Arts
Wayne State University - Art Department Gallery
Wayne State University - Elaine L. Jacob Gallery

---
Detroit Metro Area Art Galleries





Art Leaders Gallery
Voted "Michigan's Best Fine Art Gallery", Art Leaders Gallery has been one of the leading Midwest art dealers for over 25 years. With an extensive inventory of styles ranging from contemporary to traditional and everything in between, this full-service gallery is the ultimate destination for your fine art and custom framing needs. The gallery represents international, national and emerging new talent as well as local Michigan artists, all within an enticing 10,000 sq ft showroom. Location: 33086 Northwestern Hwy., West Bloomfield, MI 48322, telephone: 248-539-0262, email: info@artleaders.com, website: https://artleaders.com/


Gallerie 454 (Grosse Pointe)
Habatat Galleries (Royal Oak)
The Lawrence Street Gallery (Ferndale)
Main Frame Gallery (Mt. Pleasant)
Art Organizations & Other Art Sites
Anton Art Center (Mount Clemens)
Cranbrook Art Museum (Bloomfield Hills)
Grosse Pointe Artists Association


Birmingham Art Galleries
David Klein Gallery
Hill Gallery
Robert Kidd Gallery
Art Organizations & Other Art Sites
Birmingham Bloomfield Art Center


Grand Rapids Art Galleries
Gallery 154
Heather Lane Pottery
LaFontsee Galleries
The Richard App Gallery
Art Organizations & Other Art Sites
Grand Rapids Art Museum
Grand Rapids Public Museum
Urban Institute for Contemporary Art


Saugatuck Art Galleries
Amazwi Contemporary Art
The Button Gallery (Douglas)
The J Petter Galleries (Douglas)
Water Street Gallery (Douglas)


Other Michigan Galleries
C2C Gallery
Art & Soul Gallery (Traverse City)
Art Cats Gallery (Muskegon)
Blue Coast Artists (Fennville)
Cycling Salamander Gallery (Charlevoix)
Danielle Peleg Gallery (Keego Harbor)
Khnemu Studio On Fernwood Farm (Fennville)
Park West Gallery (Southfield)
RJD Gallery (Romeo)
Saper Galleries (East Lansing)
Village Picture Framing & Art Gallery (Dearborn)
Water Street Gallery (Douglas)

Art Organizations & Other Art Sites
Art Center of Battle Creek (Battle Creek)
Artworks (Big Rapids)
Brighton Art Guild (Brighton)
Crooked Tree Arts Center (Petoskey)
The Dennos Museum Center (Traverse City)
Downriver Council for the Arts (Taylor)
Ella Sharp Museum (Jackson)
Flint Institute of Arts (Flint)
Kalamazoo Institute of Arts (Kalamazoo)
Krasl Art Center (St. Joseph)
Lansing Art Gallery (Lansing)
Midland Center for the Arts (Midland)
Muskegon Museum of Art (Muskegon)
Nuveen Center - Arts Council of White Lake (Montague)
Paint Creek Center for the Arts (Rochester)
Plymouth Community Arts Council
Saginaw Art Museum (Saginaw)
Shiawassee Arts Center (Owosso)
Sloan Museum at Courtland (Flint)
St. Clair Art Association (Saint Clair)
Woods Gallery (Huntington Woods)

---

Michigan Artist Websites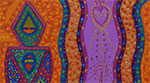 Anne Furnaris - Paintings
Anne is the originator and promoter of the Metaphysical-Hermetic Christogrammic Art. She brings the Arcane Gnosis of the Mystery Schools into the spheres of the visual arts. This artistic manifestation is connected to the esoteric sciences, while its symbolic content is the outcome of many years of Space-Time experimentation of the Scientific Remote Viewing and activation of the dormant mental telepathy. The Hermetic Christogrammic Art has the scientific, spiritual, and artistic purpose to evolve the human consciousness and connect it to the Cosmic Consciousness of the Eternal Creation. Email: wfurnaris@aol.com, artist website: https://www.fineartsinmichigan.com/






Dorothea Sandra - Paintings
Dorothea Sandra is an evidence-based design (EDAC) trained and certified artist known for creating the quality of "happiness" within art. She has five equally popular brands. She enjoys the challenges of creating custom art and is a busy international and national commissioned artist. Her art has appeared in the Art Review sections of Condé Nast's House & Garden, World Of Interiors, and the Tatler. Her new book, 100 Days Of Happy Happy Art, Evidence-based Design, will be available spring 2023. She loves nature, and her studio is in a lovely town along the shores of one of the amazing Great Lakes. She is a happy, friendly artist and can be contacted at dorothea@dorotheasandra.com or (989) 255-9341. Visit her beautiful floral and landscape art at dorotheasandra.com. Visit her powerful abstract art at dorotheasandragallery.com.


Christi Dreese - Paintings
Desiree Kelly - Paintings
Maniscalco - Paintings


Art Consultants and Advisors, Private Dealers and Online Galleries
Arbor Art Consulting (Ann Arbor)
Art Leaders Gallery (West Bloomfield - Consultants & Advisors)
Woodward Gallery (Birmingham)



Michigan Art Services (Appraisers, Framing and Other Services)
Art Leaders Gallery (West Bloomfield - Appraisers & Framing
DuMouchelle (Detroit - Auctions)






Zatista Contemporary and Fine Art
Is the leading destination to buy original art online, giving you unrivalled access to exclusive collections from all over the world. With over 4000 highly curated works from the most talented emerging and established artists, Zatista provides access to the types of works previously only available to seasoned collectors. Buying online with Zatista is easy with their complimentary art consultation, certificates of authenticity and a buyer guarantee that allows you to try art in your home with free returns (as well as free shipping within the US for all purchases). Their platform makes it fun to discover art you love, with an experience so unique it's like you are right there in front of it. Browse the collections



MICHIGAN ART MUSEUMS AND ART CENTERS

ART GALLERY GUIDES FOR OTHER LOCATIONS
Gallery guides for every state and thirty seven major art cities.

---

About Art-Collecting.com

Art-Collecting.com is an online resource for all art enthusiasts. Art collectors, art travelers and artists will find our comprehensive online Gallery Guides and Museum Guides to be very useful. We feature guides for thirty-seven major art destinations as well as every state. Be sure to look at our Art Fairs Guide and our guides to Miami Art Week and New York Art Fairs which are up online year around.

When exploring around our site you'll find informative articles and guides for specific types of art like Latin American Art, Fine Art Photography and Native American Art. If you're looking for Art Appraisers, Art Advisors & Consultants, Art Auctions or other Art Services we're a good source.

Don't forget to visit our Artist Guides where you'll find links directly to artist websites. Our Painters and Photographers pages are very popular. The guides are very helpful when looking to discover new artists or if you prefer buying art directly from artists.

Thanks for stopping by Art-Collecting.com.
Visit our website often and be sure to explore around.
https://art-collecting.com


---

Home | Art Gallery Guides | Museums & Art Centers | Art Appraisals | Art Fairs

Collecting Information | Types of Collecting | Art News | Advertising | How to be Listed

---

Terms of Use | Privacy Policy | Contact

Copyright 2023 by Art-Collecting.com All Rights Reserved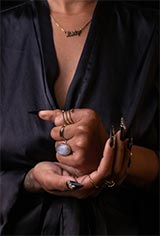 Ricky Weaver
Crucify My Flesh
Feb 25 - April 1, 2023
Artist Talk: 03/25 4:00pm
David Klein Gallery
Detroit, MI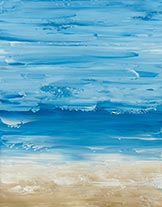 Dorothea Sandra
Abstracts & Landscapes
Available directly from
Artist Website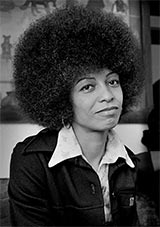 Portraits:
Group Exhibition
Feb 11 - March 18, 2023
Including: Bill Rauhauser
Hill Gallery
Birmingham, MI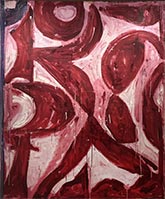 New Work
Three Person Show
March 18 - April 29, 2023
Including: Benjamin Pritchard
David Klein Gallery
Birmingham, MI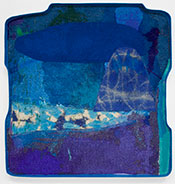 James Benjamin Franklin
Full Circle
Nov 5 - March 19, 2023
Cranbrook Art Museum
Bloomfield Hills, MI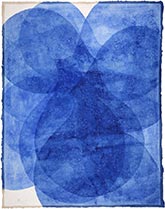 Marc Katano
Longhand
May 13 - June 24, 2023
Leslie Sacks Gallery
Santa Monica, CA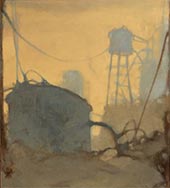 Nanci Erskine
Painting, Oil on Canvas
Zatista.com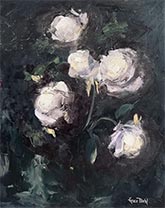 Grace Diehl
Painting, Oil on Canvas
Zatista.com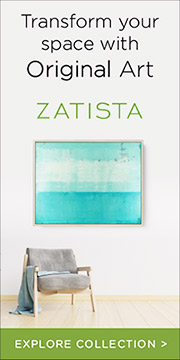 Please follow us and share site and guide with your art friends.