2023 ART FAIRS
National and International Art Fairs
For those interested in collecting art, art fairs are an excellent place to begin one's education. At these often huge events held in intriguing venues, one can see a wide range of works in a short period of time. While some fairs focus on a specific type of artwork, such as photography, prints, or contemporary art, others present a broader range. The work is usually of very good quality, as generally only top galleries and dealers can afford the cost of participating. In addition, art fair organizers work hard to entice the most renowned galleries in their category to participate; they will also sometimes selectively invite artists.

For first dibs on fine art (as well as over-the-top people watching), attend art fair opening-night previews. This is where you'll find the best selection and have the first opportunity to purchase artwork before the fair opens to the general public. Opening nights are frequently gala events, supporting one or more non-profit art organizations. While they're usually very enjoyable, opening nights are not always the best for contemplating art, given the crowds and buzzing atmosphere. Just the same, they offer a great chance to meet artists, socialize with the art community, and have a good time.

For the past 24 years, we've been providing art guides on the Internet, and most are similar to this guide. We do it because galleries, museums, non-profit art organizations, and artists are important, please support them whenever possible.

For this guide to continue, gallery and art organization support is needed. If you have listed in the past, thank you, please renew. If you've never officially listed with us please do so today. Listing information can be found in "About Us" in the top navigation. Individuals can also help by sharing our site with art friends and in Social Media, thanks in advance, it would be much appreciated.



2023 Art Fairs
February | March | April | May | June
July | August | September | October | November | December


2024 Art Fairs
January


ENHANCED ART FAIR GUIDES
Miami Art Fair Guide | New York Art Fair Guide | Los Angeles Art Fair Guide


---



Palm Beach Modern + Contemporary
Palm Beach County Convention Center
650 Okeechobee Blvd
West Palm Beach, FL 33401

March 23 - 26, 2023

Palm Beach Modern + Contemporary (PBM+C), presented by Art Miami, returns for its sixth edition Thursday, March 23 - 26, 2023 at the Palm Beach County Convention Center. PBM+C brings world-class, investment-quality works from the 20th and 21st centuries with a roster of internationally respected galleries from Austria, United Kingdom, France, Germany, Canada, Columbia, Venezuela and the United States, to one of the most culturally savvy and discerning collecting audiences in the world. Palm Beach Modern + Contemporary (PBM+C) is South Florida's premier and most prestigious winter art fair that takes place during the height of season and is the only "can't miss" event for all serious collectors, curators, museum directors and interior designers, providing an intimate look at the most important works available for acquisition at the forefront of the international contemporary, modern, classical modern, post-war and pop eras. VIP Preview will be on March 23rd. Visit the website for details.

PURCHASE TICKETS

ART FAIR WEBSITE
https://www.artpbfair.com/

Visit our NEW YORK ART FAIR GUIDE for upcoming art fairs.

---



Affordable Art Fair
Metropolitan Pavilion
125 West 18th Street
New York, NY 10011

New York Spring
March 22 - 26, 2023

Affordable Art Fair NYC returns to the Metropolitan Pavilion this March 22 - 26, 2023. The fair showcases original contemporary artworks ranging in price between $100 to $10,000. That's how the name got started, it's affordable art. The first edition of the Affordable Art Fair took place in London in October 1999, now the fair has grown to included 10 cities around the world. Thousands of art lovers descended upon each fair to browse and buy thousands of original contemporary paintings, sculptures, photographs and prints in a relaxed and friendly environment. Our New York Spring edition will be sure to put a spring in your step, see you in March!

ART FAIR WEBSITE
https://affordableartfair.com/

Visit our NEW YORK ART FAIR GUIDE for additional details.

---

February 2023 Art Fairs

---

March 2023 Art Fairs

---

April 2023 Art Fairs

---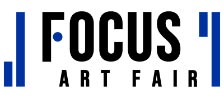 Focus New York
535 W 28th Street
New York, NY 10001

May 18 - 21, 2023

Since its launch in 2019, Focus Art Fair has grown its presence in Europe with successful editions in Porto, London Saatchi Gallery, and, most recently, Carrousel de Louvre in Paris. Over the years, it has been reborn as a powerful international project introducing fresh and unique concepts to the global art community. With the ambitious goal of shaping the art industry's future, Focus Art Fair will be featuring the finest modern and contemporary galleries and artists from around the world and bringing together the city's lively-minded audience this May.

SOCIAL MEDIA
Instagram: @focusartfair
Instagram Hashtags: #focusartfair

ART FAIR WEBSITE
https://www.focusartfair.net/

---

May 2023 Art Fairs

---

June 2023 Art Fairs

---

July 2023 Art Fairs

---

August 2023 Art Fairs

---

September 2023 Art Fairs

---

October 2023 Art Fairs

---

November 2023 Art Fairs

---

December 2023 Art Fairs
MIAMI AND MIAMI BEACH ART FAIR GUIDE
Miami Art Week will be the first week of December 2023, and we've created two free and useful guides for planning. Check them out and you'll discover why Miami Art Week has become the largest and most important art event in the world. Our first guide provides everything related to the art fairs ONLINE ART FAIR GUIDE. It's a very busy week with more than a dozen art fairs scheduled. Top galleries from Europe, Latin America and the United States will be showcasing amazing artists and museum quality artworks. The current online guides feature 2022 events.

ART-COLLECTING.COM has been attending Miami Art Week for several years and we realize how easy it is to miss something. The week is filled with exciting exhibitions, special events, opening and previews, brunches, art discussions and much more. Our guides have been created to share our enthusiasm, as well as help you with planning your time. The MIAMI ART WEEK GUIDE provides the "Who, What, When and Where Information" related to other art events besides the fairs. Even if you're not attending the guides are worth looking. Tell your art friends and anyone headed to Miami about our guides, they'll appreciate it. It's a great week for viewing and learning about contemporary art, and for a bit of visual stimulation, and hopefully warm weather.


---

January 2023 Art Fairs

---

About Art-Collecting.com

Art-Collecting.com is an online resource for all art enthusiasts. Art collectors, art travelers and artists will find our comprehensive online Gallery Guides and Museum Guides to be very useful. We feature guides for thirty-seven major art destinations as well as every state. Be sure to look at our Art Fairs Guide and our guides for Miami Art Week and New York Art Fairs and Los Angeles Art Fairs which are up online year around.

When exploring around our site you'll find informative articles and guides for specific types of art like Latin American Art, Fine Art Photography and Native American Art. If you're looking for Art Appraisers, Art Advisors & Consultants, Art Auctions or other Art Services we're a good source.

Don't forget to visit our Artist Guides where you'll find links directly to artist websites. Our Painters and Photographers pages are very popular. The guides are very helpful when looking to discover new artists or if you prefer buying art directly from artists.

Here at Art-Collecting.com, we love art as much as you do and are always trying to improve our guides. If you have suggestions or notice listings that should be changed let us know. You can also help by mentioning us to your art friends and to galleries that you visit. Feel free to mention us and post links on your Social Media.

Thanks for stopping by Art-Collecting.com.
Visit our website often and be sure to explore around.
https://art-collecting.com


---

Home | Art Gallery Guides | Museums & Art Centers | Art Appraisals | Art Fairs

Collecting Information | Types of Collecting | Art News | Advertising | How to be Listed

---

Terms of Use | Privacy Policy | Contact

Copyright 2023 by Art-Collecting.com All Rights Reserved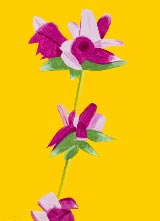 Spring Flowers
March 15 - May 6, 2023
Including: Alex Katz
Leslie Sacks Gallery
Santa Monica, CA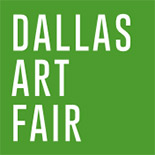 Dallas Art Fair
April 20 - 23, 2023
Dallas, TX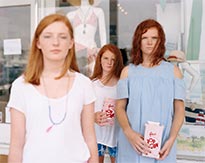 Tina Barney
The Beginning
March 2 - April 22, 2023
Kasmin Gallery
New York / Chelsea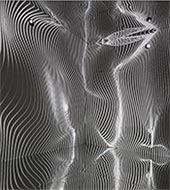 Refik Anadol
Infinity Room
Feb 14 - April 29, 2023
Jeffrey Deitch
Los Angeles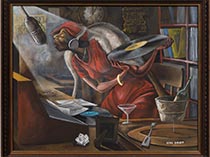 Ernie Barnes:
Where Music and Soul Live
February 15 - April 1, 2023
UTA Artist Space
Beverly Hills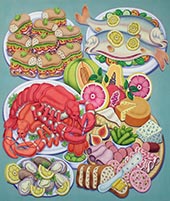 Pedro Pedro
Table, Fruits, Flowers & Cakes
Feb 14 - April 29, 2023
The Hole Los Angeles
Los Angeles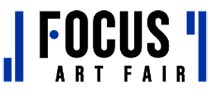 Focus Art Fair
May 18 - 21, 2023
New York, NY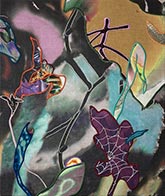 Sophia Belkin
Slice of Water
March 9 - April 22, 2023
Dinner Gallery
New York / Chelsea








Art Basel Miami
December 8 - 10 2023
Miami Beach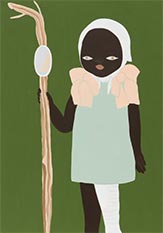 Asuka Anastacia Ogawa
On Exhibition
March 11 - April 15, 2023
Blum & Poe
Los Angeles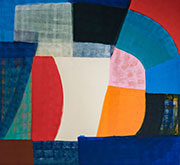 Anna Kunz
Available from
Berggruen Gallery
San Francisco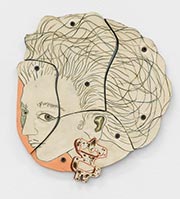 Gabriela Vainsencher
Epic, Heroic, Ordinary
Presented with New Discretions
March 2 - April 8, 2023
Asya Geisberg Gallery
New York / Chelsea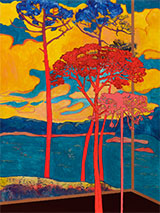 Whitney Bedford
Available from
Vielmetter Los Angeles
Los Angeles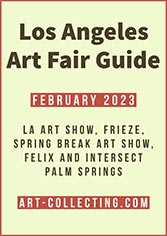 February 2023
What's Going On In LA
Los Angeles Art Fair Guide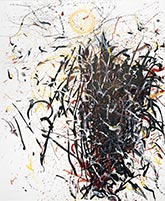 Rebecca Horn
Labyrinth of the Soul
Drawings 1965-2015
March 11 - April 22, 2023
Sean Kelly
Los Angeles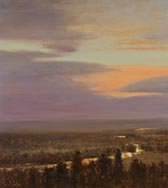 Peter Campbell
Changing Course
March 4 - 25, 2023
With Andy Taylor
Ann Korologos Gallery
Basalt, CO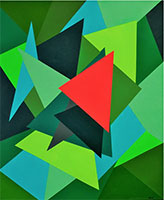 William Yates
Painting, Acrylic on Canvas
Zatista.com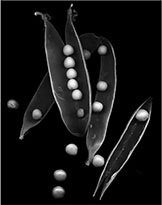 David Mccrae
Photograph, Archival Ink Jet
Zatista.com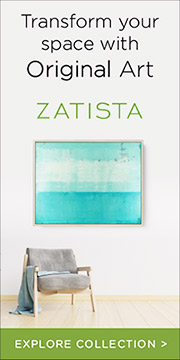 Please follow us and share site and guide with your art friends.