2022 ART FAIRS
National and International Art Fairs
For those interested in collecting art, art fairs are an excellent place to begin one's education. At these often huge events held in intriguing venues, one can see a wide range of works in a short period of time. While some fairs focus on a specific type of artwork, such as photography, prints, or contemporary art, others present a broader range. The work is usually of very good quality, as generally only top galleries and dealers can afford the cost of participating. In addition, art fair organizers work hard to entice the most renowned galleries in their category to participate; they will also sometimes selectively invite artists.

With the United States starting to get back to normal we want you to know that Art-Collecting.com will continue to provide community art guides as we have for the past 23 years. We do this because galleries, museums, non-profit art organizations, artists and art fairs are important. We urge you to support them whenever possible. Be sure to call or check websites any art venues before attempting to visit them and get vaccinated. If you would like to be listed or featured in one of our guides please see "About Us" section in top navigation.

For first dibs on fine art (as well as over-the-top people watching), attend art fair opening-night previews. This is where you'll find the best selection and have the first opportunity to purchase artwork before the fair opens to the general public. Opening nights are frequently gala events, supporting one or more non-profit art organizations. While they're usually very enjoyable, opening nights are not always the best for contemplating art, given the crowds and buzzing atmosphere. Just the same, they offer a great chance to meet artists, socialize with the art community, and have a good time.


2022 Art Fairs
January | February | March | April | May | June
July | August | September | October | November | December

Enhanced Art Fair Guides
Miami Art Fair Guide | New York Art Fair Guide | Los Angeles Art Fair Guide

---




LA Art Show
Los Angeles Convention Center
1201 South Figueroa Street (South Hall)
Los Angeles, CA 90015
January 19 - 23, 2022
https://www.laartshow.com/

Los Angeles has emerged as a global epicenter of art & culture, with a distinct, interwoven multi-cultural influence unique to the city. Diversity is our strength and art is most impactful when it includes or transcends all borders. As LA rises as the world-class destination for art, LA Art Show continues to lead the way with innovative programming and one-of-a-kind experiences for an expanding collecting audience. LA Art Show is the unparalleled international art experience with over 80 galleries, museums, and non-profit arts organizations from around the world exhibiting painting, sculpture, works on paper, installation, photography, design, video and performance. All works presented by galleries are available for your purchasing pleasure.

SOCIAL MEDIA
Instagram: @laartshow/
Hashtags: #laartshow #laartshow2022

---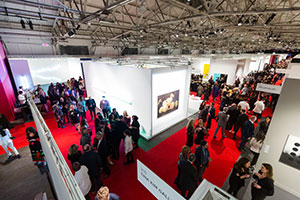 FOG Design + Art - January 20 - 23, 2022

Celebrating today's most significant creatives and leading contributors to the worlds of design and visual arts, the fair assembles 45 leading nternational galleries; prominent 20th-century and contemporary design dealers; a weekend of exciting programs; and 21POP, a special installation created by Stanlee Gatti.

FOG has become a focal point for the design and arts communities on the West Coast and further afield. The fair is synonymous with a uniquely pioneering spirit due to its bold hybrid approach and intimate presentation of art and design, dynamic programming on-site and its community-led mission to champion art and design in its historic Fort Mason setting. Building on FOG's longstanding commitment to cultural institutions, the fair's Preview Gala is honored to continue its crucial support of SFMOMA's exhibitions and education programs. FOG represents a key moment in which the local and global community congregate to engage in critical dialogue, artistic exchanges, and a shared passion for creative pursuits. A full details, a schedule of events and exhibitors visit the FOG website: https://www.fogfair.com/.

---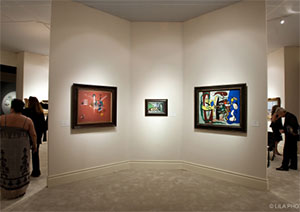 PALM BEACH INTERNATIONAL FINE ART FAIR - February 3 - 7, 2022

Palm Beach International Fine Art Fair, PBIFAF returns for the 26th season to Florida's Gold Coast - the state's Culture Capital. Spanning centuries of art, from antiquity, modern to contemporary, the fair continues its commitment to bringing today's most collectible paintings and fine art to Palm Beaches each winter and the meeting place for collectors and the world's finest art dealers. Location: Palm Beach Convention Center 650 Okeechobee Blvd, West Palm Beach, FL 33401. Self-Parking and Valet available, PBCC parking lot access is from Florida Ave. All facilities are Handicap Accessible. A full schedule of lectures, tours and events is available on the PBIFAF website: https://nextlevelfairs.com/.

---

January 2022 Art Fairs

---

February 2022 Art Fairs

---

March 2022 Art Fairs

---

April 2022 Art Fairs

---

May 2022 Art Fairs

---

June 2022 Art Fairs

---

June 2022 Art Fairs

---

July 2022 Art Fairs

---

August 2022 Art Fairs

---

September 2022 Art Fairs

---

October 2022 Art Fairs

---

November 2022 Art Fairs

---

December 2022 Art Fairs
MIAMI AND MIAMI BEACH ART FAIR GUIDE
Miami Art Week is November 29 - December 5, 2021 and we've created a FREE ONLINE GUIDE. Check it out and you'll quickly discover why Miami Art Week has become the largest and most important art event in the world. Top galleries from Europe, Latin America and the United States will be bringing their best artists and showcasing museum quality artwork. You'll also discover amazing new artists and be introduced to new galleries. The Miami and Miami Beach art organizations are also stepping it up with fresh and exciting exhibitions. It's a great week for viewing and learning about contemporary art, and for a nice bit of visual stimulation.

ART-COLLECTING.COM has been attending Miami Art Week for several years and the guide was created to share our enthusiasm. It's a very busy week with more than a dozen art fairs, special events, opening previews, brunches, art discussions and much more. Our guide provides you with all the "Who, What, When and Where Information" needed for organizing your time. If you're not attending, it's still worth a look. It's a virtual guide to the Miami art scene and to what you're missing. Please tell your art friends about our MIAMI ART WEEK GUIDE they'll appreciate it.

---

About Art-Collecting.com

Art-Collecting.com is an online resource for all art enthusiasts. Art collectors, art travelers and artists will find our comprehensive online Gallery Guides and Museum Guides to be very useful. We feature guides for thirty-seven major art destinations as well as every state. Be sure to look at our Art Fairs Guide and our guides for Miami Art Week and New York Art Fairs and Los Angeles Art Fairs which are up online year around.

When exploring around our site you'll find informative articles and guides for specific types of art like Latin American Art, Fine Art Photography and Native American Art. If you're looking for Art Appraisers, Art Advisors & Consultants, Art Auctions or other Art Services we're a good source.

Don't forget to visit our Artist Guides where you'll find links directly to artist websites. Our Painters and Photographers pages are very popular. The guides are very helpful when looking to discover new artists or if you prefer buying art directly from artists.

Here at Art-Collecting.com, we love art as much as you do and are always trying to improve our guides. If you have suggestions or notice listings that should be changed let us know. You can also help by mentioning us to your art friends and to galleries that you visit. Feel free to mention us and post links on your Social Media.

Thanks for stopping by Art-Collecting.com.
Visit our website often and be sure to explore around.
https://art-collecting.com

---

Home | Art Gallery Guides | Museums & Art Centers | Art Appraisals | Art Fairs

Collecting Information | Types of Collecting | Art News | Advertising | How to be Listed

---

Terms of Use | Privacy Policy | Contact

Copyright 2022 by Art-Collecting.com All Rights Reserved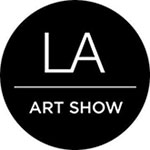 Los Angeles Convention Center
January 19 - 23, 2022
LA Art Show
Los Angeles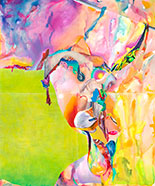 Ilana Savdie
Entrañadas
Nov 6 - January 29, 2022
Kohn Gallery
Los Angeles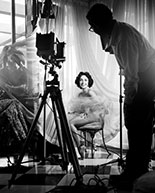 Bob Willoughby
On Exhibition
Nov 4 - January 22, 2022
Fahey / Klein Gallery
Los Angeles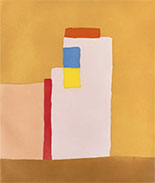 Etel Adnan
Winter 2021
Leslie Sacks Gallery
Santa Monica, CA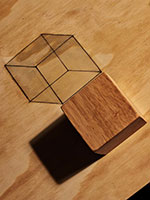 Abelardo Morell
Changing Lanes
Nov 30 - January 31, 2022
Edwynn Houk Gallery
New York / Midtown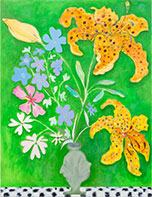 Antone Könst
Cuttings
Beginning January 6, 2022
Marianne Boesky Gallery
New York / Chelsea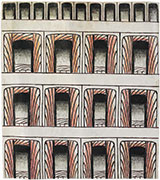 Martín Ramírez
Memory Portals
Dec 11 - February 26, 2022
Ricco/Maresca
New York / Chelsea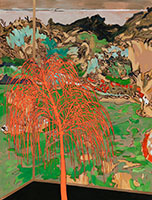 Whitney Bedford
Available from
Carrie Secrist Gallery
Chicago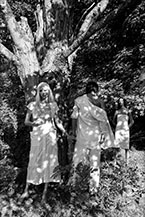 Martine Gutierrez
Half-Breed
Nov 18 - January 29, 2022
Fraenkel Gallery
San Francisco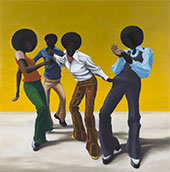 Peter Uka
Exhibition
Nov 13 - January 15, 2022
Mariane Ibrahim
Chicago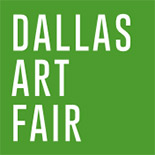 Dallas Art Fair
April 21 - 24, 2022
Dallas, TX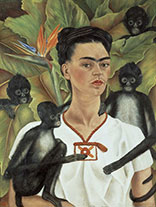 Frida Kahlo, Diego Rivera
and Mexican Modernism
from the Gelman Collection
Through February 6, 2022
Norton Museum of Art
West Palm Beach, FL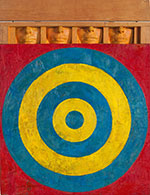 Jasper Johns
Mind / Mirror
Sept 29 - February 13, 2022
Whitney Museum
New York, NY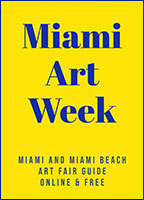 Art Miami Week Guide
Start planning for next year!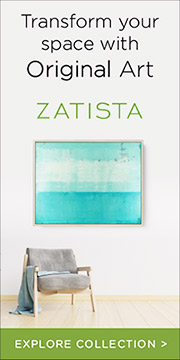 Please follow us and share site and guide with your art friends.