2022 ART FAIRS
National and International Art Fairs
For those interested in collecting art, art fairs are an excellent place to begin one's education. At these often huge events held in intriguing venues, one can see a wide range of works in a short period of time. While some fairs focus on a specific type of artwork, such as photography, prints, or contemporary art, others present a broader range. The work is usually of very good quality, as generally only top galleries and dealers can afford the cost of participating. In addition, art fair organizers work hard to entice the most renowned galleries in their category to participate; they will also sometimes selectively invite artists.

With the United States starting to get back to normal we want you to know that Art-Collecting.com will continue to provide community art guides as we have for the past 24 years. We do this because galleries, museums, non-profit art organizations, and artists are important. We urge you to support them whenever possible. If you would like to be listed or featured in one of our guides please see "About Us" in top navigation.

For first dibs on fine art (as well as over-the-top people watching), attend art fair opening-night previews. This is where you'll find the best selection and have the first opportunity to purchase artwork before the fair opens to the general public. Opening nights are frequently gala events, supporting one or more non-profit art organizations. While they're usually very enjoyable, opening nights are not always the best for contemplating art, given the crowds and buzzing atmosphere. Just the same, they offer a great chance to meet artists, socialize with the art community, and have a good time.


2022 Art Fairs
May | June | July | August
September | October | November | December


2023 Art Fairs
January | February | March | April


ENHANCED ART FAIR GUIDES
New York Art Fair Guide | Miami Art Fair Guide | Los Angeles Art Fair Guide


---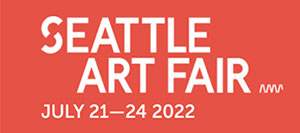 Seattle Art Fair
Lumen Field Event Center will host the Seattle Art Fair July 21-24, bringing 85 top local, national, and international galleries together with the region's strong collector base. Seattle Art Fair's anticipated sixth edition will also highlight the region's museums and institutions while featuring an array of innovative installations, events, talks, and performances. This is a one-of-a-kind destination for the best in modern and contemporary art and a showcase for the vibrant arts community of the Pacific Northwest. Founded in 2015 by the late Paul G. Allen, the Seattle Art Fair is produced by Art Market Productions. Visit their website for addition information: https://seattleartfair.com/

SOCIAL MEDIA
Instagram: @seattleartfair
Instagram Hashtags: seattleartfair #seattleartfair2022

ART FAIR WEBSITE
https://seattleartfair.com/


---

May 2022 Art Fairs

---

June 2022 Art Fairs

---

July 2022 Art Fairs

---

August 2022 Art Fairs

---

September 2022 Art Fairs

---

October 2022 Art Fairs

---

November 2022 Art Fairs

---

December 2022 Art Fairs
MIAMI AND MIAMI BEACH ART FAIR GUIDE
Miami Art Week is November 28 - December 4, 2022 and we've created a FREE ONLINE GUIDE. Check it out and you'll quickly discover why Miami Art Week has become the largest and most important art event in the world. Top galleries from Europe, Latin America and the United States will be bringing their best artists and showcasing museum quality artwork. You'll also discover amazing new artists and be introduced to new galleries. The Miami and Miami Beach art organizations are also stepping it up with fresh and exciting exhibitions. It's a great week for viewing and learning about contemporary art, and for a nice bit of visual stimulation.

ART-COLLECTING.COM has been attending Miami Art Week for several years and the guide was created to share our enthusiasm. It's a very busy week with more than a dozen art fairs, special events, opening previews, brunches, art discussions and much more. Our guide provides you with all the "Who, What, When and Where Information" needed for organizing your time. If you're not attending, it's still worth a look. It's a virtual guide to the Miami art scene and to what you're missing. Please tell your art friends about our MIAMI ART WEEK GUIDE they'll appreciate it.


---

January 2023 Art Fairs

2023 Art Fair Dates will be added soon.


February 2023 Art Fairs

2023 Art Fair Dates will be added soon.


March 2023 Art Fairs

2023 Art Fair Dates will be added soon.


April 2023 Art Fairs

2023 Art Fair Dates will be added soon.

---

About Art-Collecting.com

Art-Collecting.com is an online resource for all art enthusiasts. Art collectors, art travelers and artists will find our comprehensive online Gallery Guides and Museum Guides to be very useful. We feature guides for thirty-seven major art destinations as well as every state. Be sure to look at our Art Fairs Guide and our guides for Miami Art Week and New York Art Fairs and Los Angeles Art Fairs which are up online year around.

When exploring around our site you'll find informative articles and guides for specific types of art like Latin American Art, Fine Art Photography and Native American Art. If you're looking for Art Appraisers, Art Advisors & Consultants, Art Auctions or other Art Services we're a good source.

Don't forget to visit our Artist Guides where you'll find links directly to artist websites. Our Painters and Photographers pages are very popular. The guides are very helpful when looking to discover new artists or if you prefer buying art directly from artists.

Here at Art-Collecting.com, we love art as much as you do and are always trying to improve our guides. If you have suggestions or notice listings that should be changed let us know. You can also help by mentioning us to your art friends and to galleries that you visit. Feel free to mention us and post links on your Social Media.

Thanks for stopping by Art-Collecting.com.
Visit our website often and be sure to explore around.
https://art-collecting.com


---

Home | Art Gallery Guides | Museums & Art Centers | Art Appraisals | Art Fairs

Collecting Information | Types of Collecting | Art News | Advertising | How to be Listed

---

Terms of Use | Privacy Policy | Contact

Copyright 2022 by Art-Collecting.com All Rights Reserved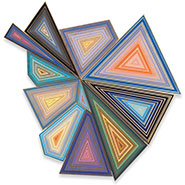 Jason Middlebrook
Light Lines
June 9 - July 23, 2022
Miles McEnery Gallery
New York / Chelsea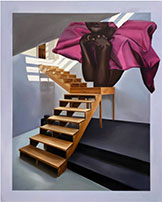 Shannon T. Lewis
The Softness of
Much Handled Things
May 28 - July 2, 2022
Mariane Ibrahim
Chicago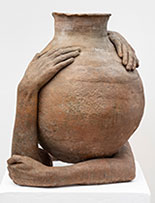 Clementine Keith-Roach
On Exhibition
June 3 - July 1, 2022
with Christopher Page
PPOW Gallery
New York / Tribeca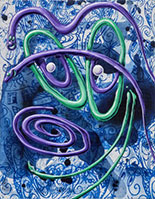 Kenny Scharf
Woodz 'N Thingz
April 21 - June 25, 2022
TOTAH
New York / Lower East Side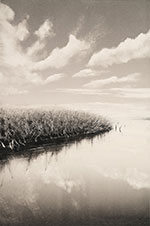 Wendy Orville
Skying
May 5 - July 2, 2022
Davidson Galleries
Seattle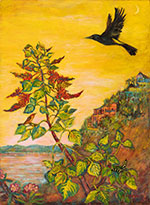 Kim Osgood
Nesting
June 2 - July 2, 2022
Harris Harvey Gallery
Seattle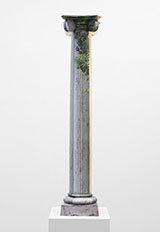 More
Julian Opie, Frank Poor
and Fred Wilson
June 11 - July 29, 2022
Krakow Witkin Gallery
Boston / Newbury Street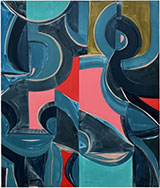 Summer Group Show
June 9 - July 23, 2022
Including: Margaux Ogden
Berggruen Gallery
San Francisco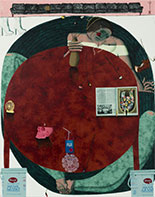 Celeste Rapone
Nightshade
May 3 - June 11, 2022
Marianne Boesky Gallery
New York / Chelsea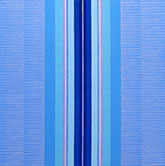 Anna Bogatin Ott
Luminous Now
June 16 - July 23, 2022
Margaret Thatcher Projects
New York / Chelsea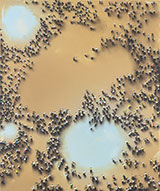 Juan Genovés
Reconsidered
May 5 - July 1, 2022
Marlborough
New York / Chelsea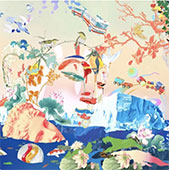 Jacky Tsai
Order in Chaos
June 25 - July 23, 2022
Richard Taittinger Gallery
New York / Lower East Side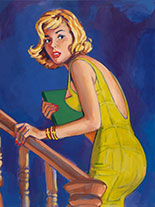 Walter Robinson
Escape to Adventure
June 11 - July 16, 2022
Charlie James Gallery
Los Angeles / China Town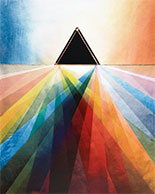 Caleb Charland
Sundial
June 3 - July 9, 2022
Gallery Kayafas
Boston / SoWa District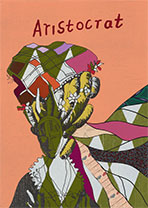 Yinka Shonibare
Available from
Leslie Sacks Gallery
Santa Monica, CA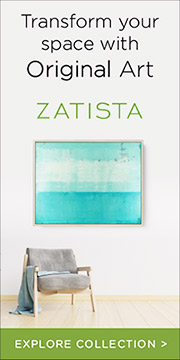 Please follow us and share site and guide with your art friends.