NORTHERN CALIFORNIA ART GALLERIES
Northern California gallery guide and listing of fine art galleries located in Northern California. The art galleries feature contemporary fine art and traditional fine art, glass art, prints, sculpture, fine art photography and other types of visual art. If you're interested in collecting art or would like to purchase art, these are art galleries located in the Northern California.

Art-Collecting.com provides comprehensive and easy to use gallery and art guides on the Internet. Our guides help you to easily discover art in various art communities whether you are visiting them, planning a visit, or living in them. Click on Art Gallery Guides in the top navigation and you'll find art guides for every state and thirty-seven major art cities. Links take you directly to the listed art businesses so that you can quickly see what's being featured.

For the past 24 years, we've been providing art guides on the Internet, and most are similar to this guide. We do it because galleries, museums, non-profit art organizations, and artists are important, please support them whenever possible.

For this guide to continue, gallery and art organization support is needed. If you have listed in the past, thank you, please renew. If you've never officially listed with us please do so today. Listing information can be found in "About Us" in the top navigation. Individuals can also help by sharing our site with art friends and in Social Media, thanks in advance, it would be much appreciated.


San Francisco Galleries

Galleries North of San Francisco
Galleries East of San Francisco
Galleries South of San Francisco
Other Northern California Art Galleries

---
NORTHERN CALIFORNIA GALLERY GUIDE

GALLERIES NORTH OF SAN FRANCISCO
Marin County Art Galleries


Healdsburg Art Galleries
Erickson Fine Art Gallery, Inc.
Hammerfriar
Gallery Lulo
Paul Mahder Gallery
Art Organizations & Other Art Spaces
Healdsburg Center for the Arts


Mendocino Art Galleries
Artists' Co-op of Mendocino
Highlight Gallery
Prentice Gallery
Art Organizations & Other Art Spaces
Mendocino Art Center


Napa Valley Art Galleries
Jessel Gallery (Napa)
Gallery 1870 (Yountville)
Caldwell Snyder (St. Helena)
Lee Youngman Galleries (Calistoga)


Petaluma Art Galleries
Riverfront Art Gallery


Sonoma Art Galleries
sculpturesite
The Fairmont Gallery
Scott Nichols Gallery
Art Organizations & Other Art Spaces
Sonoma Valley Museum of Art


Other Galleries North of San Francisco
The Main Gallery (Redwood City)
Art Organizations & Other Art Spaces





Art Works Downtown
Marin's leading non-profit art center. Art Works Downtown, is a 501(c)3 corporation and is located on Fourth Street, our 40,000 square-foot building houses Gallery 1337 and 3 additional galleries, 27 art studios, restaurant, jewelers guild, frame shop, ceramic center, other arts organizations, 17 affordable apartments and more. We feature new art exhibits, events and more. Location: 1337 Fourth Street, San Rafael, CA, telephone: 415-451-8119, website: http://www.artworksdowntown.org/

Charles M. Schulz Museum (Santa Rosa)


---

GALLERIES EAST OF SAN FRANCISCO


Berkeley Art Galleries
4th Street Fine Art
ACCI Gallery
SCRIPTUM Fine Japanese Prints
Traywick Contemporary
Art Organizations & Other Art Spaces
Berkeley Art Center
Berkeley Art Museum & Pacific Film Archive (Berkeley)


Oakland Art Galleries
Gearbox Gallery
Johansson Projects
Joyce Gordon Gallery
Magnolia Editions
Mercury 20
Slate Contemporary Gallery
Transmission Gallery
Vessel Gallery
Art Organizations & Other Art Spaces
Aggregate Space Gallery
Creative Growth Art Center
Oakland Museum of California
Pro Arts


Sacramento Art Galleries
Axis Gallery
Elliot Fouts Gallery
Zanzibar Trading Co.
Art Organizations & Other Art Spaces
Crocker Art Museum
Sacramento Fine Arts Center


South Lake Tahoe / Stateline Art Galleries
Marcus Ashley Galleries
Pacific Crest Gallery
Sun Art Gallery


Other Galleries East of San Francisco
Ansel Adams Gallery (Yosemite)
Epperson Gallery (Crockett)
Art Organizations & Other Art Spaces
Blue Line Arts (Roseville)
Chico Art Center (Chico)
The Firehouse Arts Center (Pleasanton)
John Natsoulas Center for the Arts (Davis)
Richmond Art Center (Richmond)
Vacaville Art Gallery (Vacaville)


---

GALLERIES SOUTH OF SAN FRANCISCO


Carmel Art Galleries


Menlo Park Art Galleries
Portola Art Gallery


Palo Alto Art Galleries
Bryant Street Gallery
Gallery House
Masterworks Fine Art
PACE Gallery
Art Organizations & Other Art Spaces
Pacific Art League


Santa Cruz Art Galleries
Art Organizations & Other Art Spaces
Santa Cruz Art League


San Jose Art Galleries
Anno Domini
Art Object Gallery
Kaleid Gallery
Art Organizations & Other Art Spaces
San Jose Museum of Art
Works / San Jose


Other Galleries South of San Francisco
Kerwin Galleries (Burlingame)
NanHai Art (Millbrae)
The Studio Shop (Burlingame)
Viewpoints Gallery (Los Altos)
Art Organizations & Other Art Spaces
Sanchez Art Center (Pacifica)
Santa Cruz Mountains Art Center (Ben Lomond)
Triton Museum of Art (Santa Clara)


Other Northern California Art Galleries
Fig Tree Gallery (Fresno)
Red Bluff Art Gallery (Red Bluff)
Richard C. Frey Fine Arts (Chico)
Art Organizations & Other Art Spaces
Fresno Art Museum
Spectrum Art Gallery (Fresno)


---

Artist Websites





Kathryn Arnold - Paintings
Kathryn Arnold is an artist working primarily with painting. Applying abstraction, Arnold formalizes the coincidental and emphasizes conscious process of composition. Colors in Arnold's paintings are variously jewel-like or subtly muted. The paint's texture varies, drawing the viewer in. In Kathryn's own words, "I allow for intense optical mixing as layers build upon each other with translucent effects integrating both on canvas and in the eye. I build up surfaces with marks. As I work, I notice a sense of personality and emotive nature developing and pursue it. Poetic gestures reveal the diaphanous character of thoughts and associations (processes of mind) in substantial and solid form." Located in San Francisco. Website: https://artistkathrynarnold.com/






Davina Perl - Paintings
Ever since I was a child, I have "thought" in pictures. As an emotional response to my subjects, I paint what I see and what I feel, capturing the subtleties of color and form, and nuances of light and shadow. She received at BFA from the College of Wooster in Wooster, Ohio and attended Parsons School of Design and the Art Students League in New York City. In 2021 she will participate in an exhibition at the Whistler House Museum of Art in Lowell, MA. Location: Northern California, artist website: https://davinaperlfineart.com/






Santana Star - Paintings
Santana was born in Glasgow Scotland, grew up on the East Coast of Canada, lived in England for 20 plus years and now lives in Northern California. She has always loved beauty especially the beauty of nature. She loves being out in nature and her paintings express the majesty of nature with bold shapes and vibrant colors. Location: Northern California, website: https://santana-star.pixels.com/






Thomas Tankersley - Sculpture
Tom has been working with metal in various ways since the late 1970's. Some of his most famous pieces are in the western genre. He's made stage coaches, boots, Native American sculptures and a cowboy. He's also created many fishing boats. Trees, wildlife, miniature structures and wine themed art round off his portfolio along with custom made home furniture and decor. Email: mail@ironwillow.com , artist website: https://www.ironwillow.com/






Richard Wong - Photography
A California-based landscape & nature photographer that specializes in museum-quality large format prints up to 120" and corporate fine art installations. His fine art photography has received recognition from the IPA Awards and the ND Awards. His website features a curated collection of his best landscape photography from the past 20 years. Located in California. Website: https://www.rwongphoto.com/


Rebecca Bangs - Paintings
Kim Ford Kitz - Paintings
Barry Masteller - Paintings
Dan Woodard - Sculpture



Art Consultants, Art Advisors and Private Dealers





Hess Art Advisory
Claudia W. Hess, AAA Certified
San Francisco Bay Area
415-580-2781
https://www.hessartadvisory.com/
We provide independent, detailed, objective, well researched, and photo documented appraisals for our clients. Located in the San Francisco Bay Area, we appraise worldwide in accordance with Uniform Standards of Professional Appraisal Practice (USPAP). Principal, Claudia Hess has OVER 30 YEARS experience in the Art Industry, she is accredited by Appraisers Association of America. We serve the entire San Francisco Bay Area, Sonoma & Napa, Silicon Valley, Carmel and beyond


Art Collection Management & Appraisals
Artsource Consulting
California View Fine Arts
Chandra Cerrito / Art Advisors
Danielle Wohl - Fine Art
Holly Baxter & Associates
Thomas V. Meyer - Fine Art
Wirtz Art



Appraisers, Framing and Other Art Services

Art Collection Management & Appraisals
Jeanie Craig, ASA, USPAP compliant
35 Miller Avenue, #260
Mill Valley, CA 94941
415-381-1515
jeanie@appraiserart.com
https://appraiserart.com/
Accredited Senior Fine Art Appraiser, Art Collection Manager, specializing in modern and contemporary art. We organize, document and appraise private, corporate and institutional art collections, and work with artists, galleries, museums and individual collectors, as well as estate attorneys, trustees, wealth managers and art insurance specialists. Our clients are located throughout the San Francisco Bay area, from Sonoma/Napa to Silicon Valley and beyond.


Back to the Picture (Framing)
Bay Frames (Frames - Fremont)
Blue Dot Picture Framing (Frames - San Rafael)
Coaching for Artists and Arts Organizations (Career and Life Coach)
Hess Art Advisory (Appraisals)
LNF Fine Art Appraisal Resource, LLC (Appraisals)
Richard C. Frey Appraisers (Appraisers)
The Studio Shop (Framing - San Mateo & Burlingame)
Wardell Appraisals (Appraisers)
Mariam Whitten LLC (Auction Liaison & Appraisal Services)
Your Picture Frames (Frames - Auburn)






Zatista Contemporary and Fine Art
Is the leading destination to buy original art online, giving you unrivalled access to exclusive collections from all over the world. With over 4000 highly curated works from the most talented emerging and established artists, Zatista provides access to the types of works previously only available to seasoned collectors. Buying online with Zatista is easy with their complimentary art consultation, certificates of authenticity and a buyer guarantee that allows you to try art in your home with free returns (as well as free shipping within the US for all purchases). Their platform makes it fun to discover art you love, with an experience so unique it's like you are right there in front of it. Browse the collections

---

SAN FRANCISCO GALLERY GUIDE

MARING COUNTY GALLERY GUIDE

CALIFORNIA ART MUSEUMS AND ART CENTERS

ART GALLERY GUIDES FOR OTHER LOCATIONS
Gallery guides for every state and thirty seven major art cities.


---

About Art-Collecting.com

Art-Collecting.com is an online resource for all art enthusiasts. Art collectors, art travelers and artists will find our comprehensive online Gallery Guides and Museum Guides to be very useful. We feature guides for thirty-seven major art destinations as well as every state. Be sure to look at our Art Fairs Guide and our guides to Miami Art Week and New York Art Fairs and Los Angeles Art Fairs which are up online year around.

If you're looking for Art Appraisers, Art Advisors & Consultants, Art Auctions or other Art Services we're a good source. Our Artist Guides is where you find links directly to artist websites. Our Painters and Photographers guides are very popular. You'll discover new artists and that you can buy directly from or be referred to galleries representing their art.

Thanks for stopping by Art-Collecting.com.
Visit our website often and be sure to explore around.
https://art-collecting.com


---

Home | Art Gallery Guides | Museums & Art Centers | Art Appraisals | Art Fairs

Collecting Information | Types of Collecting | Art News | Advertising | How to be Listed

---

Terms of Use | Privacy Policy | Contact

Copyright 2023 by Art-Collecting.com All Rights Reserved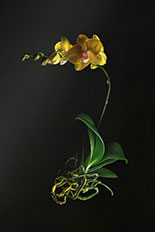 Beyond The Line
Dec 10 - January 28, 2023
Including: Megan J. Seiter
Dolby Chadwick Gallery
San Francisco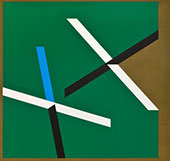 Tony DeLap
Exhibition
Dec 17 - February 18, 2023
Rena Bransten Gallery
San Francisco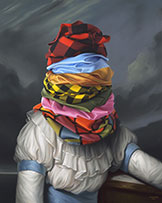 Shawn Huckins
If I'm Home, Find Me Here
Jan 12 - March 4, 2023
Modernism
San Francisco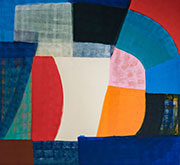 Anna Kunz
The Tide
Jan 12 - February 18, 2023
Berggruen Gallery
San Francisco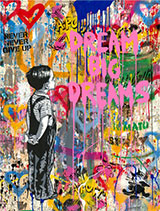 Mr. Brainwash
Available from
Christopher Clark Fine Art
San Francisco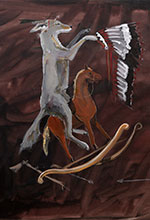 Julie Buffalohead
Available from
Jessica Silverman
San Francisco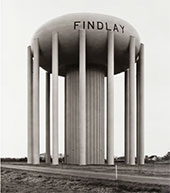 Bernd & Hilla Becher
Exhibition
Jan 5 - Feb 25, 2023
Fraenkel Gallery
San Francisco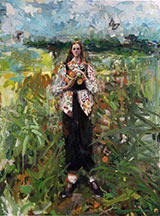 Devorah Jacoby
Available from
Seager Gray Gallery
Mill Valley, CA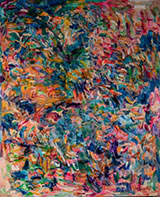 Kathryn Arnold
Abstract Paintings
Available directly from
Artist Website
San Francisco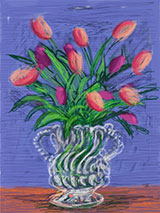 David Hockney
On Exhibition
Jan 28 - March 11, 2023
Leslie Sacks Gallery
Santa Monica, CA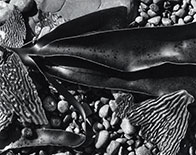 Brett Weston
Fifty-One Photographs
Through January 22 2023
San Jose Museum of Art
San Jose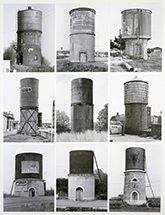 Bernd & Hilla Becher
Dec 17 - April 2, 2023
SFMOMA
San Francisco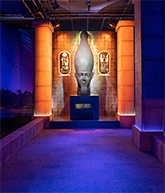 Rameses the Great and
the Gold of the Pharaohs
Through February 12, 2023
de Young Museum
San Francisco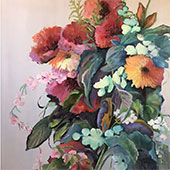 Christiane Papé
Painting, Acrylic on Canvas
Zatista.com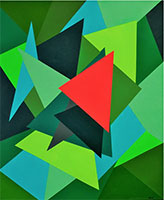 William Yates
Painting, Acrylic on Canvas
Zatista.com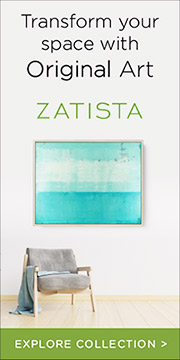 Please follow us and share site and guide with your art friends.