NORTHERN CALIFORNIA ART GALLERIES
Northern California gallery guide and listing of fine art galleries located in Northern California. The art galleries feature contemporary fine art and traditional fine art, glass art, prints, sculpture, fine art photography and other types of visual art. If you're interested in collecting art or would like to purchase art, these are art galleries located in the Northern California.

With the United States starting to get back to normal we want you to know that Art-Collecting.com will continue to provide community art guides as we have for the past 23 years. We do this because galleries, museums, non-profit art organizations, and artists are important. We urge you to support them whenever possible. Be sure to call or check websites any art venues before attempting to visit them. If you would like to be listed or featured in one of our guides please see "About Us" in top navigation.

Art-Collecting.com provides the most comprehensive and easiest to use gallery guides on the Internet. Our guides were created to help you easily discover art in various art communities whether you are visiting them, planning a visit, or living in them. Click on Art Gallery Guides in the top navigation and you'll find art guides for every state and thirty-seven major art cities. Each guide is divided into sections and organized in geographic locations. Links take you directly to the listed art businesses where you can quickly see what showing and going on.


San Francisco Galleries

Galleries North of San Francisco
Galleries East of San Francisco
Galleries South of San Francisco
Other Northern California Art Galleries

---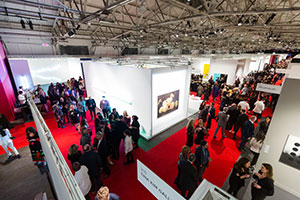 FOG Design + Art - January 20 - 23, 2022

Celebrating today's most significant creatives and leading contributors to the worlds of design and visual arts, the fair assembles 45 leading nternational galleries; prominent 20th-century and contemporary design dealers; a weekend of exciting programs; and 21POP, a special installation created by Stanlee Gatti.

FOG has become a focal point for the design and arts communities on the West Coast and further afield. The fair is synonymous with a uniquely pioneering spirit due to its bold hybrid approach and intimate presentation of art and design, dynamic programming on-site and its community-led mission to champion art and design in its historic Fort Mason setting. Building on FOG's longstanding commitment to cultural institutions, the fair's Preview Gala is honored to continue its crucial support of SFMOMA's exhibitions and education programs. FOG represents a key moment in which the local and global community congregate to engage in critical dialogue, artistic exchanges, and a shared passion for creative pursuits. A full details, a schedule of events and exhibitors visit the FOG website: https://www.fogfair.com/.


---

GALLERIES NORTH OF SAN FRANCISCO


Marin County Art Galleries


Healdsburg Art Galleries
Capture Gallery
Dovetail Collection
Erickson Fine Art Gallery, Inc.
Hammerfriar
Gallery Lulo
Paul Mahder Gallery
Art Organizations & Other Art Spaces
Healdsburg Center for the Arts


Mendocino Art Galleries
Artists' Co-op of Mendocino
Highlight Gallery
Panache Gallery
Prentice Gallery
Art Organizations & Other Art Spaces
Mendocino Art Center


Napa Valley Art Galleries
Jessel Gallery (Napa)
Gallery 1870 (Yountville)
Volakis Gallery (Napa)
Caldwell Snyder (St. Helena)
Lee Youngman Galleries (Calistoga)


Petaluma Art Galleries
Riverfront Art Gallery


Sonoma Art Galleries
sculpturesite
The Fairmont Gallery
Scott Nichols Gallery
Art Organizations & Other Art Spaces
Sonoma Valley Museum of Art


Other Galleries North of San Francisco
The Main Gallery (Redwood City)
Smith Anderson North (San Anselmo)

Art Organizations & Other Art Spaces





Art Works Downtown
Marin's leading non-profit art center. Art Works Downtown, is a 501(c)3 corporation and is located on Fourth Street, our 40,000 square-foot building houses Gallery 1337 and 3 additional galleries, 27 art studios, restaurant, jewelers guild, frame shop, ceramic center, other arts organizations, 17 affordable apartments and more. We feature new art exhibits, events and more. Location: 1337 Fourth Street, San Rafael, CA, telephone: 415-451-8119, website: http://www.artworksdowntown.org/

Charles M. Schulz Museum (Santa Rosa)


---

GALLERIES EAST OF SAN FRANCISCO


Berkeley Art Galleries
4th Street Fine Art
ACCI Gallery
Catherine Burns Fine Art
Shibumi Gallery
SCRIPTUM Modern Japanese Prints
Trax Gallery
Traywick Contemporary
Art Organizations & Other Art Spaces
Berkeley Art Center
Berkeley Art Museum & Pacific Film Archive (Berkeley)


Oakland Art Galleries
GearBox Gallery
Johansson Projects
Joyce Gordon Gallery
Magnolia Editions
Masterworks Fine Art
Mercury 20
Slate Art
Spun smoke
Transmission Gallery
Vessel Gallery
Art Organizations & Other Art Spaces
Aggregate Space Gallery
Creative Growth Art Center (Oakland)
Oakland Museum of California (Oakland)
Pro Arts


Sacramento Art Galleries
Axis Gallery
Elliot Fouts Gallery
JAYJAY
Zanzibar Trading Co.
Art Organizations & Other Art Spaces
Crocker Art Museum (Sacramento)
Sacramento Fine Arts Center


South Lake Tahoe / Stateline Art Galleries
Artifacts
Dirk Yuricich Studio / Gallery
Genius Fine Art Gallery
Marcus Ashley Galleries
Pacific Crest Gallery
Sun Art Gallery
Wyland Galleries


Other Galleries East of San Francisco





Pinemoon Gallery (Hayward)
Our paintings are featuring Victor Wang's fine art works of last 30 years, which include paintings of abstract, flowers, landscape, animals, and contemporary fine art. He's former professor at the Guangzhou Academy of Fine Arts in China, member of the China Artists Association, oil painter, watercolorist, and art critic. In I980 he immigrated to the US, created his unique "Markingcolor" and "New Song Dynasty" paintings since then. He's the founder of Chinese artists association in Washington State. Location: 20954 Corsair Blvd., Hayward, CA 94545, telephone: 510-962-5904, website: http://www.pinemoongallery.com/


Ansel Adams Gallery (Yosemite)
Banner Mountain Artisans (Nevada City)
Bekris Gallery (Emeryville)
Epperson Gallery (Valona)
John Natsoulas Gallery (Davis)
Pinemoon Gallery (Hayward)
Richard C. Frey Fine Arts (Chico)
Art Organizations & Other Art Spaces
Blue Line Arts (Roseville)
Chico Art Center (Chico)
The Firehouse Arts Center (Pleasanton)
Richmond Art Center (Richmond)
Vacaville Art League & Gallery (Vacaville)


---

GALLERIES SOUTH OF SAN FRANCISCO


Carmel Art Galleries


Menlo Park Art Galleries
Portola Art Gallery


Palo Alto Art Galleries
Bryant Street Gallery
Gallery House
PACE Gallery
Art Organizations & Other Art Spaces
Pacific Art League


Santa Cruz Art Galleries
R. Blitzer Gallery
Art Organizations & Other Art Spaces
Santa Cruz Art League


San Jose Art Galleries
Anno Domini
Art Object Gallery
J.J. Brookings
Kaleid Gallery
Museum West
Art Organizations & Other Art Spaces
San Jose Museum of Art (San Jose)
Works San Jose


Other Galleries South of San Francisco





NanHai Art (Millbrae)
Founded in San Francisco in 1986, NanHai Art is currently located in Millbrae, California, providing an easy access for the Greater San Francisco and Silicon Valley audience. Serving as the bridge between East and West, NanHai Art will further expand its service to the art community internationally. NanHai Art focuses on introducing the major artworks by contemporary Chinese artists that reflect the unique aesthetics of Chinese art while transcending cultural and artistic boundaries with a contemporary sensibility. Over the past two decades, NanHai Art has exhibited artworks of prominent Chinese artists, including Wu Guanzhong, Guan Shanyue, Liu Kuo-sung, Zhou Shaohua, Hou Beiren, and Ting Shaokuang. With a thoughtful selection of artists and a particular emphasis on academic discourse, NanHai Art is committed to present the highest level of Chinese contemporary art to a global audience. Location: 510 Broadway Suite 301, Millbrae, CA 94030, telephone: 650-259-2100, website: https://www.nanhaiart.com/


California-Art.com (Paso Robles)
Kerwin Galleries (Burlingame)
NanHai Art (Millbrae)
The Studio Shop (Burlingame)
Viewpoints Gallery (Los Altos)
Art Organizations & Other Art Spaces
Sanchez Art Center (Pacifica)
Santa Cruz Mountains Art Center (Ben Lomond)
Triton Museum of Art (Santa Clara)


Other Northern California Art Galleries
Fig Tree Gallery (Fresno)
Red Bluff Art Gallery (Red Bluff)
Richard C. Frey Fine Arts (Chico)
Art Organizations & Other Art Spaces
Fresno Art Museum (Fresno)
Spectrum Art Gallery (Fresno)


---

Artist Websites





Davina Perl - Paintings *
Ever since I was a child, I have "thought" in pictures. As an emotional response to my subjects, I paint what I see and what I feel, capturing the subtleties of color and form, and nuances of light and shadow. She received at BFA from the College of Wooster in Wooster, Ohio and attended Parsons School of Design and the Art Students League in New York City. In 2021 she will participate in an exhibition at the Whistler House Museum of Art in Lowell, MA. Location: Northern California, artist website: https://davinaperlfineart.com/






Santana Star - Paintings *
Santana was born in Glasgow Scotland, grew up on the East Coast of Canada, lived in England for 20 plus years and now lives in Northern California. She has always loved beauty especially the beauty of nature. She loves being out in nature and her paintings express the majesty of nature with bold shapes and vibrant colors. Location: Northern California, website: https://santana-star.pixels.com/






Thomas Tankersley - Sculpture *
Tom has been working with metal in various ways since the late 1970's. Some of his most famous pieces are in the western genre. He's made stage coaches, boots, Native American sculptures and a cowboy. He's also created many fishing boats. Trees, wildlife, miniature structures and wine themed art round off his portfolio along with custom made home furniture and decor. Email: mail@ironwillow.com , artist website: https://www.ironwillow.com/






Richard Wong - Photography *
A California-based landscape & nature photographer that specializes in museum-quality large format prints up to 120" and corporate fine art installations. His fine art photography has received recognition from the IPA Awards and the ND Awards. His website features a curated collection of his best landscape photography from the past 20 years. Located in California. Website: https://www.rwongphoto.com/


Rebecca Bangs - Paintings *
Kim Ford Kitz - Paintings
Barry Masteller - Paintings *
Tracy Marie Oliver - Mixed Media
Dan Woodard - Sculpture



Art Consultants, Art Advisors and Private Dealers
Art Collection Management & Appraisals
Artsource Consulting
California View Fine Arts
Chandra Cerrito / Art Advisors
Danielle Wohl - Fine Art
Holly Baxter & Associates
Thomas V. Meyer - Fine Art
Wirtz Art



Art Services: Appraisers, Framing and Other Services





Hess Art Advisory
Claudia W. Hess, AAA Certified
San Francisco Bay Area
415-580-2781
https://www.hessartadvisory.com/
We provide independent, detailed, objective, well researched, and photo documented appraisals for our clients. Located in the San Francisco Bay Area, we appraise worldwide in accordance with Uniform Standards of Professional Appraisal Practice (USPAP). Principal, Claudia Hess has OVER 30 YEARS experience in the Art Industry, she is accredited by Appraisers Association of America. We serve the entire San Francisco Bay Area, Sonoma & Napa, Silicon Valley, Carmel and beyond


Back to the Picture (Framing)
Bay Frames (Frames - Fremont)
Blue Dot Picture Framing (Frames - San Rafael)
Coaching for Artists and Arts Organizations (Career and Life Coach)
Jeanie Craig (Art Collection Management & Appraisals)
LNF Fine Art Appraisal Resource, LLC (Appraisers)
Richard C. Frey Appraisers (Appraisers)
The Studio Shop (Framing - San Mateo & Burlingame)
Wardell Appraisals (Appraisers)
Mariam Whitten LLC (Auction Liaison & Appraisal Services)
Your Picture Frames (Frames - Auburn)






Zatista Contemporary and Fine Art
Is the leading destination to buy original art online, giving you unrivalled access to exclusive collections from all over the world. With over 4000 highly curated works from the most talented emerging and established artists, Zatista provides access to the types of works previously only available to seasoned collectors. Buying online with Zatista is easy with their complimentary art consultation, certificates of authenticity and a buyer guarantee that allows you to try art in your home with free returns (as well as free shipping within the US for all purchases). Their platform makes it fun to discover art you love, with an experience so unique it's like you are right there in front of it. Browse the collections

---

CALIFORNIA GALLERY GUIDE

CALIFORNIA ART MUSEUMS AND ART CENTERS

ART GALLERY GUIDES FOR OTHER LOCATIONS
Gallery guides for every state and thirty seven major art cities.


---

About Art-Collecting.com

Art-Collecting.com is an online resource for all art enthusiasts. Art collectors, art travelers and artists will find our comprehensive online Gallery Guides and Museum Guides to be very useful. We feature guides for thirty-seven major art destinations as well as every state. Be sure to look at our Art Fairs Guide and our guides to Miami Art Week and New York Art Fairs and Los Angeles Art Fairs which are up online year around.

If you're looking for Art Appraisers, Art Advisors & Consultants, Art Auctions or other Art Services we're a good source. Our Artist Guides is where you find links directly to artist websites. Our Painters and Photographers guides are very popular. You'll discover new artists and that you can buy directly from or be referred to galleries representing their art.

Thanks for stopping by Art-Collecting.com.
Visit our website often and be sure to explore around.
https://art-collecting.com


---

Home | Art Gallery Guides | Museums & Art Centers | Art Appraisals | Art Fairs

Collecting Information | Types of Collecting | Art News | Advertising | How to be Listed

---

Terms of Use | Privacy Policy | Contact

Copyright 2022 by Art-Collecting.com All Rights Reserved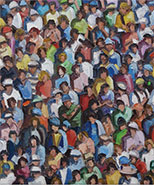 Ralph Fleck
On Exhibition
January 10 - 31, 2022
Caldwell Snyder
San Francisco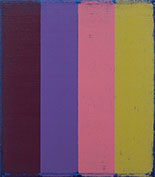 Living in Color
January 5 - 31, 2022
Including: Steven Alexander
K. Imperial Fine Art
San Francisco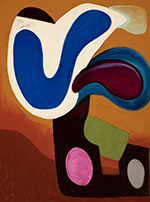 Hayal Pozanti
On Exhibition
Jan 15 - February 26, 2022
Jessica Silverman
San Francisco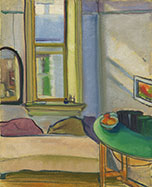 Dorr Bothwell
Available from
The Annex Galleries
Santa Rosa, CA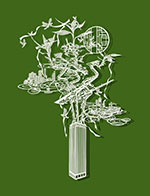 Bovey Lee
On Exhibition
Dec 4 - February 5, 2022
Rena Bransten Gallery
San Francisco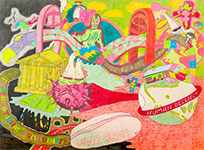 Peter Saul
On Exhibition
Jan 13 - February 26, 2022
Berggruen Gallery
San Francisco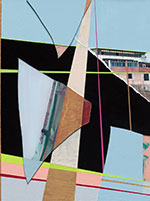 Beth Davila Waldman
Light After Darkness
Nov 30 - January 29, 2022
CHUNG | NAMONT
San Francisco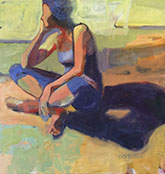 Melinda L. Cootsona
Available from
Seager Gray Gallery
Mill Valley, CA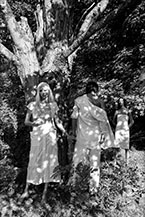 Martine Gutierrez
Half-Breed
Nov 18 - January 29, 2022
Fraenkel Gallery
San Francisco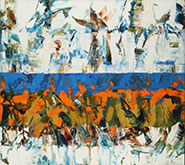 John DiPaolo
Light After Darkness
Dec 2 - January 29, 2022
Dolby Chadwick Gallery
San Francisco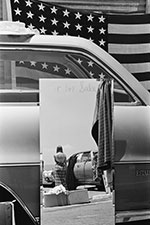 Mimi Plumb
The White Sky
Oct 4 - January 29, 2022
Robert Koch Gallery
San Francisco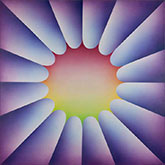 Judy Chicago
A Retrospective
Aug 28 - January 9, 2022
de Young Museum
San Francisco, CA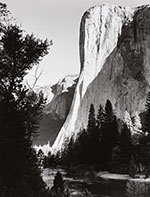 Ansel Adams
Available from
Scott Nichols Gallery
Sonoma, CA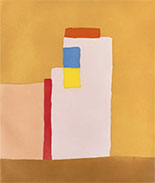 Etel Adnan
December 2021
Leslie Sacks Gallery
Santa Monica, CA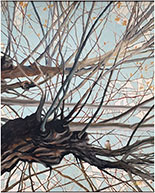 Rose Ellis
Painting, Oil on Canvas
Zatista.com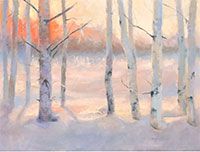 Maryann Cleary
Pastels on Pastel Sandpaper
Zatista.com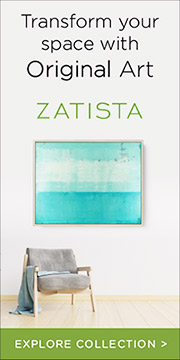 Please follow us and share site and guide with your art friends.