SOUTHERN CALIFORNIA ART GALLERIES
Southern California art gallery guide and listing of fine art galleries in and around Los Angeles, California. The art galleries feature contemporary fine art and traditional fine art, glass art, prints, sculpture, fine art photography and other types of visual art. If you are interested in collecting art or would like to purchase art, these are art galleries located in the state of California.

With the United States starting to get back to normal we want you to know that Art-Collecting.com will continue to provide community art guides as we have for the past 23 years. We do this because galleries, museums, non-profit art organizations, and artists are important. We urge you to support them whenever possible. Be sure to call or check websites any art venues before attempting to visit them. If you would like to be listed or featured in one of our guides please see "About Us" in top navigation.

Art-Collecting.com provides the most comprehensive and easiest to use gallery guides on the Internet. Our guides were created to help you easily discover art in various art communities whether you are visiting them, planning a visit, or living in them. Click on Art Gallery Guides in the top navigation and you'll find art guides for every state and thirty-seven major art cities. Each guide is divided into sections and organized in geographic locations. Links take you directly to the listed art businesses where you can quickly see what showing and going on.


Los Angeles | Beverly Hills | Costa Mesa | Culver City | Santa Monica | Bergamot Station | Laguna Beach | La Jolla | Newport Beach | Ojai | Palm Desert | Palm Springs | San Diego | San Pedro | Santa Monica | Santa Barbara | Other Southern California Art Galleries

---




LA Art Show
Los Angeles Convention Center
1201 South Figueroa Street (South Hall)
Los Angeles, CA 90015
January 19 - 23, 2022
https://www.laartshow.com/

Los Angeles has emerged as a global epicenter of art & culture, with a distinct, interwoven multi-cultural influence unique to the city. Diversity is our strength and art is most impactful when it includes or transcends all borders. As LA rises as the world-class destination for art, LA Art Show continues to lead the way with innovative programming and one-of-a-kind experiences for an expanding collecting audience. LA Art Show is the unparalleled international art experience with over 80 galleries, museums, and non-profit arts organizations from around the world exhibiting painting, sculpture, works on paper, installation, photography, design, video and performance. All works presented by galleries are available for your purchasing pleasure.

SOCIAL MEDIA
Instagram: @laartshow/
Hashtags: #laartshow #laartshow2022

---
Southern California Gallery Guide
Costa Mesa Art Galleries





Martin Lawrence Galleries
Located in beautiful South Coast Plaza - Orange County's Premier shopping destination. Come discover original paintings, sculpture and limited edition works of art by many of the world's most recognized artists including Warhol, Chagall, Picasso, Murakami, Kondakova and many more. Kenneth W. Lawrence, Gallery Director. Location: South Coast Plaze, 3333 Bear Street, Costa Mesa, CA, telephone: 949-759-0134, email: southcoast@martinlawrence.com, website: https://martinlawrence.com/


Gorman Framing
Location 1980
Mesa Art Gallery & Framing
Peter's Custom Framing & Gallery
Vallejo Gallery
Art Organizations & Other Art Spaces
Chuck Jones Center for Creativity



La Jolla Art Galleries





Martin Lawrence Galleries
Our "La Jolla by the Sea" Gallery provides a truly stunning fine art acquisition experience. Take in original paintings, sculpture, and limited edition graphics alongside a breathtaking ocean view. Original works by Warhol, Rembrandt, Picasso, Murakami, Miró, Mas, Kondakova, Haring, Hallam, Fressinier, Erté, Dalí, Chagall, and other modern and contemporary masters. Brenda Klippel, Gallery Director. Location: 1111 Prospect Street, La Jolla, CA, telephone: 858-551-1122, email: lajolla@martinlawrence.com, website: https://martinlawrence.com/


Africa & Beyond
The Artful Soul
Contemporary Fine Arts Gallery
Cosmopolitan Fine Arts
Joseph Bellows Gallery
K Nathan Gallery
The La Jolla Gallery
Madison Gallery (Solana Beach)
Mangelsen Images of Nature Gallery
Siamak Art Gallery
Tasende Gallery
Thumbprint Gallery
Art Organizations & Other Art Spaces
La Jolla Art Association (La Jolla)



Los Angeles & LA County Art Galleries



Laguna Beach Art Galleries



Newport Beach Art Galleries
Ethos Contemporary
Huse Skelly Fine Art Gallery
Lahaina Galleries
Susan Spiritus Gallery
Yellowkorner
Art Organizations & Other Art Spaces
Gray Matter Museum of Art



Ojai Art Galleries
Aces High
the basic premise
Dan Schultz Fine Art
Helios Fine Art
OVA Arts
Porch Gallery
Primavera Gallery
Art Organizations & Other Art Spaces
The Ojai Art Center (Ojai)
Ojai Valley Museum (Ojai)



Palm Desert Art Galleries
A Gallery Fine Art
ArtWorks Gallery
Coda Gallery
Classic Art Gallery
Dawson Cole Fine Art
Elena Bulatova Fine Art
Filsinger Gallery
Gallery 1000 Fine Art
Heather James Fine Art
Hohmann Fine Art
Imago Galleries
Jones & Terwilliger Galleries
J. Willott Gallery
Melissa Morgan Fine Art
Ramey Fine Art
Art Organizations & Other Art Spaces
Coachella Valley Art Center (Indio)
Palm Springs Art Museum in Palm Desert



Palm Springs Art Galleries
Artize Gallery
Brian Marki Fine Art & Framing
Elena Bulatova Fine Art
Geras Tousignant Gallery
Janssen Artspace
Jorge Mendez Gallery
M Modern Gallery
Silica Studios
Stewart Galleries
Alan Pitchko Galleries (Rancho Mirage)
Art Organizations & Other Art Spaces
Backstreet Art District
Desert Art Center
Palm Springs Art Museum
Palm Springs Art Museum Architecture & Design Center



San Diego Art Galleries



Santa Barbara Art Galleries
10 West Gallery
Corridan Gallery
Elizabeth Gordon Gallery
Glenn Dallas Gallery
James Main Fine Art
Marcia Burtt Gallery
Santa Barbara Fine Art
Sullivan Goss
Waterhouse Gallery
Art Organizations & Other Art Spaces
Art, Design & Architecture Museum (UC Santa Barbara)
Casa Dolores - Center for the Popular Arts of Mexico
Museum of Contemporary Art Santa Barbara
Santa Barbara Historical Museum
Santa Barbara Museum of Art



Santa Monica Art Galleries



Other Southern California Art Galleries
Adamson-Duvannes Galleries (Downey)
California-Art.com (Atascadero)
Chuck Jones Gallery (Dana Point)
Distinction Gallery (Escondido)
Gallery C (Hermosa Beach)
Gallery Los Olivos (Los Olivos)
J Watson Fine Art (Valencia)
McKibben Studios Inc. (Corona Del Mar)
M. Hanks Gallery (Fullerton)
Poulsen Galleries (Brawley)
The OMC Gallery (Huntington Beach)
Salvador Dali Gallery (San Juan Capistrano)
scape (Corona Del Mar)
Soicher Marin (Hawthorne)
Z Folio Solvang (Solvang)

Art Organizations & Other Art Spaces
American Museum of Ceramic Art (Pomona)
Cabot's Pueblo Museum (Desert Hot Springs)
Casa Romantica Cultural Center and Gardens (San Clemente)
The dA Center for the Arts (Pomona)
Huntington Beach Art Center (Huntington Beach)
Irvine Fine Arts Center (Irvine)
The Irvine Museum (Irvine)
Modest Fly Art Studio Gallery (Tujunga)
Museum of Riverside (Riverside)
MuzeO (Anaheim)
Orange County Center for Contemporary Art (Santa Ana)
Orange County Museum of Art (Santa Ana)
Riverside Art Museum (Riverside)

---

ARTIST WEBSITES





Robert Bergazyn - Photography
The arrangement of form, lines, and interest content of what I see motivates me to produce images that express my reaction to these scenes. Photography is my means of expression. There is a contrast between the human arrangement of the world vs. the natural evolution of the landscape, untouched and unshaped by humans. My photographs show the similarities as well as the differences. Located in Palm Desert, CA. Website: https://www.robertbergazynphotography.com/






Kelly Mellos Fine Art - Paintings
Kelly's artistic viewpoint is one depicting a reverence for life... a deep awe of the beauty within a human being and in nature. She hopes that by capturing the life force of her subjects and showing this to viewers, that this respect will be shared. A commitment to artistic excellence, grounded in the representational art traditions of the 19th century European ateliers, is the foundation of Kelly's work. Her portrait, figurative and landscape work has been shown in national galleries and museums, as well as international exhibitions. Location: Southern California, artist website: https://www.kellymellos.com/


Neil Brooks - Paintings and Drawings
Laura Curtin - Paintings and Photography
Nancy Davidson - Paintings
Cheryl Ehlers - Paintings
Robin Hiers - Paintings
Karrie Ross - Paintings



ART ADVISORS, CONSULTANTS & PRIVATE GALLERIES
Anthony Slayter-Ralph Fine Art
Scott White Contemporary Art
Sergott Contemporary Art Alliance



APPRAISERS, FRAMING AND OTHER ART SERVICES





Anderson Fine Art Appraisals
Kevin Zweyer Anderson, AAA
468 N. Camden Drive, Suite 644A
Beverly Hills, CA 90210
310-858-1644
info@art-appraisals.net
https://www.art-appraisals.net/
Certified Member: Appraisers Association. Anderson Fine Art Appraisals serves Collectors, Museums, Estates, Attorneys and Insurance Agents in Los Angeles and across Southern California. 25 years of art valuation experience, you can depend on us to assess and value your artwork with accuracy and integrity. Specialists in Paintings, Watercolors, Drawings, Prints and Sculpture: Contemporary, Modern, Impressionist and 19th Century. All appraisals we prepare conform to the Uniform Standards of Professional Appraisal Practice and the IRS.


ART APPRAISAL RESOURCES
Shelley Hall, ISA AM
Accredited Member, International Society of Appraisers
San Diego, California
971-217-8441
shelley@aar21.com
www.aar21.com
Full service art appraisal and advisory firm, specializing in modern and contemporary art. Located in San Diego CA, we serve the entire Southern CA region and nationwide by appointment. Serving all of San Diego, North County San Diego, and Orange County locations. Appraisals for insurance, estate, property division, donations/IRS, and resale. Services include auction advising and representation, resale and brokerage services, expert witness testimony, art consulting and collection management. USPAP compliant written reports.


Art Asset Management Group Inc.
Xiliary Twil, ASA
Beverly Hills, CA, 90211
310-991-8945
art@artassetmgtgroup.com
http://www.artassetmgtgroup.com/
Accredited Senior Art appraiser with over 40 years experience as an appraiser, art advisor, and gallery director, offering USPAP and IRS compliant appraisal reports for insurance, estate tax and planning, divorce, charitable donations, and bankruptcy, working with collectors, their families, financial and wealth managers, accounting firms, trust and estate planners and attorneys, family offices, corporations, institutions, trustees and fiduciaries, for all intended uses and values. Modern and Contemporary art, in all mediums.






Los Angeles Modern Auctions (LAMA)
From a single work of art to an entire estate, LAMA is the premier auction house on the West Coast to buy and sell Modern and contemporary art & design. Founded in 1992, LAMA holds three live auctions a year, several timed online-only auctions, plus occasional exhibits that are open to the public. LAMA caters to an international market, offering special expertise in artists of the California region it calls home, and consistently sets new records for artists including Peter Alexander, Charles Arnoldi, Ruth Asawa, John Baldessari, Vija Celmins, Mary Corse, Roy Lichtenstein, Ed Ruscha, and Andy Warhol Telephone number 323-904-1950 and email info@lamodern.com. Visit our website for additional information: https://lamodern.com/


Art Appraisal Resources
Artworks San Diego (Storage, Installation and Shipping)
Chemers Appraisals (Appraisers, Tusin, CA)
Conserve Fine Art (Restoration, Newport Beach)
Vivien Hessel & Associates (Appraisers, Orange County)
Elizabeth Wells Appraisals & Fine Art Services, ISA (West Hollywood)






Zatista Contemporary and Fine Art
Is the leading destination to buy original art online, giving you unrivalled access to exclusive collections from all over the world. With over 4000 highly curated works from the most talented emerging and established artists, Zatista provides access to the types of works previously only available to seasoned collectors. Buying online with Zatista is easy with their complimentary art consultation, certificates of authenticity and a buyer guarantee that allows you to try art in your home with free returns (as well as free shipping within the US for all purchases). Their platform makes it fun to discover art you love, with an experience so unique it's like you are right there in front of it. Browse the collections



CALIFORNIA GALLERY GUIDE

LOS ANGELES GALLERY GUIDE | CULVER CITY GALLERY GUIDE
LAGUNA BEACH GALLERY GUIDE

OTHER SOUTHERN CALIFORNIA ART GALLERIES

CALIFORNIA ART MUSEUMS AND ART CENTERS

ART GALLERY GUIDES FOR OTHER LOCATIONS
Gallery guides for every state and thirty seven major art cities.

---

About Art-Collecting.com

Art-Collecting.com is an online resource for all art enthusiasts. Art collectors, art travelers and artists will find our comprehensive online Gallery Guides and Museum Guides to be very useful. We feature guides for thirty-seven major art destinations as well as every state. Be sure to look at our Art Fairs Guide and our guides to Miami Art Week and New York Art Fairs and Los Angeles Art Fairs which are up online year around.

If you're looking for Art Appraisers, Art Advisors & Consultants, Art Auctions or other Art Services we're a good source. Our Artist Guides is where you find links directly to artist websites. Our Painters and Photographers guides are very popular. You'll discover new artists and that you can buy directly from or be referred to galleries representing their art.

Thanks for stopping by Art-Collecting.com.
Visit our website often and be sure to explore around.
https://art-collecting.com


---

Home | Art Gallery Guides | Museums & Art Centers | Art Appraisals | Art Fairs

Collecting Information | Types of Collecting | Art News | Advertising | How to be Listed

---

Terms of Use | Privacy Policy | Contact

Copyright 2022 by Art-Collecting.com All Rights Reserved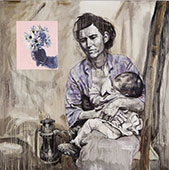 Hung Liu
Exhibition
Jan 8 - March 5, 2022
Walter Maciel Gallery
Los Angeles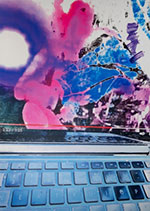 Rachel Harrison
Caution Kneeling Bus
Jan 15 - February 16, 2022
Regen Projects
Los Angeles / Hollywood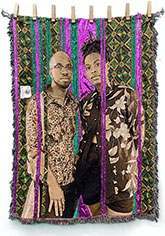 April Bey
When You're on Another
Planet and They Just Fly
Jan 15 - March 5, 2022
GAVLAK Los Angeles
Los Angeles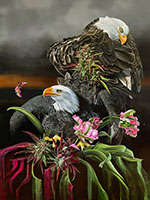 Josie Morway
On Exhibition
Jan 8 - February 12, 2022
Corey Helford Gallery
Los Angeles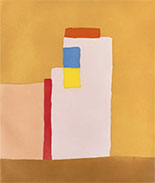 Etel Adnan
Winter 2021
Leslie Sacks Gallery
Santa Monica, CA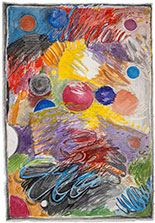 Katy Cowan
As The Sun Chases
The Unfurling Fray
Jan 8 - February 12, 2022
Philip Martin Gallery
Los Angeles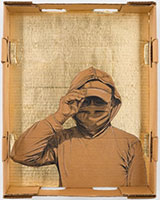 Narsiso Martinez
Tender Leaves
Dec 11 - January 22, 2022
Charlie James Gallery
Los Angeles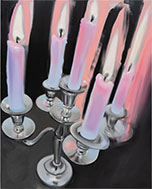 Amanda Wall
Angel Food
Dec 11 - January 29, 2022
Anat Ebgi
Los Angeles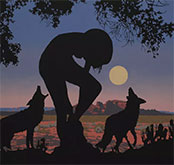 Yippee-Ki-Yay
Winter 2022
Including: Billy Schenck
JoAnne Artman Gallery
Laguna Beach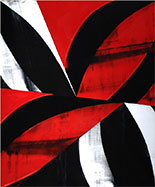 Charles Arnoldi
Available from
Peter Blake Gallery
Laguna Beach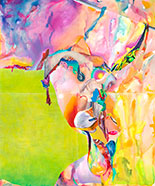 Ilana Savdie
Entrañadas
Nov 6 - January 29, 2022
Kohn Gallery
Los Angeles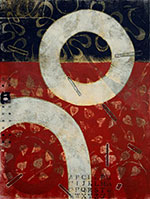 Anne Moore
Available from
Sandstone Gallery
Laguna Beach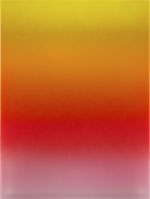 Mika Tajima
You Must Be Free
Jan 22 - March 12, 2022
Kayne Griffin
Los Angeles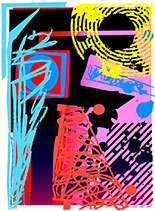 Jim "TAZ" Evans
Composition X84
Available from
Sugar Press
Los Angeles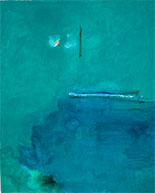 Helen Frankenthaler:
Late Works, 1990-2003
Oct 14 - February 27, 2022
Palm Springs Art Museum
Palm Springs, CA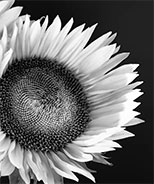 William Dey
Photograph, Archival Ink Jet
Zatista.com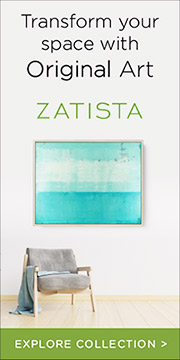 Please follow us and share site and guide with your art friends.