ART GALLERY GUIDES
Art-Collecting.com's gallery guides give you easy access to thousands of art galleries and are the most comprehensive on the Internet. The guides will help you to easily find galleries and what's on exhibitions. They are particularly useful when planning gallery visits and for discovering new galleries. Think of them as online gallery walks where you can tour top art cities from your computer. We spend hours and hours making sure the guides are accurate and current so you'll have a good online experience.

Below, you'll find guides for thirty-seven major art cities and every state. Our site also provides other useful art information including: Art Fairs, Appraisers, Art Advisors other Art Services and much more. Please explore around and discover what Art-Collecting.com to offer you.

For the past 25 years, we've been providing online art and gallery guides. Why? Because art galleries, art museums, non-profit art organizations are important, and so are artists. Even though we've been around for years your support is also important. If you're in the art business you'll want to be listed. If you've listed in the past, thank you, please renew. If you've never officially listed with us please do so today. Listing information is in "About Us" located in the top navigation. Thanks in advance, your support is much appreciated, come back soon.

---
Art Gallery Guides for Major Art Cities and Every State
New York City, Chelsea, Brooklyn, Los Angeles, San Francisco, Chicago, Miami, Palm Beach, Atlanta, Boston, Seattle, Portland, Dallas, Houston, New Orleans, Santa Fe, Taos, Laguna Beach, Carmel, Santa Monica, San Diego / La Jolla, Aspen, Denver, Scottsdale, Sedona, Baltimore, Philadelphia, Washington DC, Asheville, and The Hamptons

We also have guides for: Berlin, London, Paris, and Latin America
---



MIAMI AND MIAMI BEACH ART FAIR GUIDE
Miami Art Week will be the first week of December 4 - 10, 2023, and we've created two free planning guides. Check them out and you'll discover why Miami Art Week has become the largest and most important art event in the world. The first guide provides everything related to the art fairs. It's a busy week with more than a dozen art fairs scheduled. Top galleries from Europe, Latin America and the United States will be exhibiting amazing artists and museum quality artworks at Art Basel, Art Miami, NADA, Scope, Aqua, Design Miami and other fairs.

MIAMI ART WEEK GUIDE
Our second guide, provides information on what else is going on during the art fair week, now commonly referred to as Miami Art Week. This is where you'll find information on Art Museums, Non-Profit Organization, Private Art Collections, and Special Events. Even if you're not attending the guides are worth looking. Tell your art friends and anyone headed to Miami about our guides and they'll appreciate it. It's a great week for viewing and learning about contemporary art, filling up on visual stimulation, and hopefully some warm weather. Best viewed on a computer or tablet.

The above guides are free and will help you navigate the world's largest contemporary art event.


---

About Art-Collecting.com

Art-Collecting.com is an online resource for all art enthusiasts. Art collectors, art travelers and artists will find our comprehensive online Gallery Guides and Museum Guides to be very useful. We feature guides for thirty-seven major art destinations as well as every state. Be sure to visit the Art Fair Guide and our specialized guides to Miami Art Fairs and New York Art Fairs and Los Angeles Art Fairs the guides are available year around.

If you're looking for an Art Appraisers, Art Advisors & Consultants, Art Auctions or other Art Services we're a good source. Our Artist Guides are also very populare and take you directly to artist websites, the Painters and Photographers guides are very popular. You'll discover new artists and you can buy directly from them or be referred to galleries representing their art.

Thanks for stopping by Art-Collecting.com.
Visit our website often and be sure to explore around.
https://art-collecting.com


---

Home | Art Gallery Guides | Museums & Art Centers | Art Appraisals | Art Fairs

Collecting Information | Types of Collecting | Art News | Advertising | How to be Listed

---

Terms of Use | Privacy Policy | Contact

Copyright 2023 by Art-Collecting.com All Rights Reserved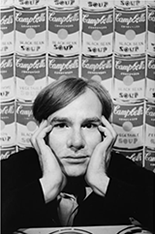 Duane Michals
Magritte + Warhol
Nov 16 - December 21, 2023
DC Moore Gallery
New York / Chelsea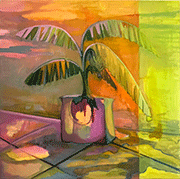 Cielo Félix-Hernández
Sweet and Sour
Nov 4 - Dec 21, 2023
Sargent's Daughters
Los Angeles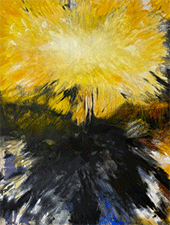 Katherine Boxall
Time and Place
Oct 27 - November 30, 2023
Jerald Melberg Gallery
Charlotte, NC



Please follow us and share site and guide with your art friends.