ART DEALER ASSOCIATIONS
Here's a listing of professional art dealer associations, and we've tried to list as many as we know about, if you know others please let us know. These organizations usually represent the best and longest running galleries in communities. They work together to promote exhibitions and professional gallery standards.

With the United States starting to get back to normal we want you to know that Art-Collecting.com will continue to provide community art guides as we have for the past 23 years. We do this because galleries, museums, non-profit art organizations, and artists are important. We urge you to support them whenever possible. Be sure to call or check websites any art venues before attempting to visit them and get vaccinated. If you would like to be listed or featured in one of our guides please see "About Us" in top navigation.

Art-Collecting.com provides the most comprehensive and easiest to use gallery guides on the Internet. Our guides were created to help you easily discover art in various art communities whether you are visiting them, planning a visit, or living in them. Click on Art Gallery Guides in the top navigation and you'll find art guides for every state and thirty-seven major art cities. Each guide is divided into sections and organized in geographic locations. Links take you directly to the listed art businesses where you can quickly see what showing and going on.

---


Art Dealers Association of America (ADAA)
The Art Dealers Association of America (ADAA) is a non-profit membership organization of the nation's leading galleries in the fine arts. Founded in 1962, ADAA seeks to promote the highest standards of connoisseurship, scholarship and ethical practice within the profession.


Art Dealers Association of California
Members deal primarily in fine painting, sculpture and graphic arts. They advocate the highest standards of connoisseurship, scholarship, and ethical practice within the profession, and seek to increase public awareness of the importance and responsibilities of reputable art dealers. ADAC members are committed to honest and responsible business dealings with artists, the art collecting public, museums and other art dealers.


Art Dealers Association of Canada (ADAC)
Is a not-for-profit organization founded in 1966. The association is the largest representation of major private commercial galleries in Canada, and members represent the country's leading artists. ADAC's mandate includes: stimulating the art market in Canada; and, encouraging the awareness of the visual arts, both nationally and abroad.


Association of International Photography Art Dealers (AIPAD)
With members in the United States, Australia, Canada, Europe and Japan, the Association has become a unifying force in the field of photography. AIPAD is dedicated to creating and maintaining high standards in the business of exhibiting, buying and selling photographs as art.


Boston Art Dealers Association
The Boston Art Dealers Association was formed in 1989 to foster cooperation among Boston's contemporary art galleries and to create a unified voice of advocacy for contemporary art in Boston.


Charleston Gallery Association (CGA)
Charleston Gallery Association was formerly the French Quarter Gallery Association which was established over 20 years ago and included more than 25 galleries. Now we have an all-inclusive group incorporating the greater Charleston area with more than 40 art galleries currently participating.


The American Print Alliance
This should be considered as an archive site. As an organization they are not currently active. On the website you will find resources and useful links that might help in print research. The American Print Alliance is or was a consortium of non-profit printmakers' councils in the United States and Canada.


Dallas Art Dealers Association (DADA)
The Dallas Art Dealers Association is an affiliation of established, independent gallery owners and not-for-profit art organizations in the metroplex. As a group, DADA is pledged to a high standard of ethical conduct, a devotion to consistent public service, and a dedication to professional integrity.


Denver Art Dealers Association
Members are selected for their individual contributions to the cultural life of greater Denver and adhere to ethical and lawful business practices. The art dealers and fine art galleries provides a unified voice on issues of mutual concern; to advance standards of excellence, raise awareness and stimulate growth in the visual arts throughout the front-range.


Fine Art Dealers Association (FADA)
Founded in 1990 as a non-profit membership organization of respected and established dealers from across the United States. Its members are dedicated to promoting and maintaining the highest degree of professionalism, scholarship and integrity in all business conducted with colleagues, institutions and the art buying public. Membership in FADA is highly selective and by invitation only.


Fort Worth Art Dealers Association (FWADA)
The members of the Fort Worth Art Dealers Association include independent art dealers, non-profit exhibition spaces, museums and university galleries. Association members are pledged to the maintenance of the highest standard of ethical conduct, committed to public service and dedicated to professional integrity.


International Fine Print Dealers Association (IFPDA)
IFPDA is a non-profit organization dedicated to ensuring the highest ethical standards and quality among fine print dealers, and to promoting greater appreciation of fine prints among art collectors and the general public. They support a wide variety of activities that foster a deeper understanding and appreciation of fine prints. Each year, the organization sponsors the IFPDA Fine Art Print Fair in New York City, the largest and most celebrated art fair dedicated to fine prints.


National Antique & Art Dealers Association of America
Is a nonprofit trade association of America's leading dealers mutually pledged to safeguard the interests of those who buy, sell or collect antiques and works of art. Founded in 1954, NAADAA seeks to promote the best interests of the antique and art trade; to sponsor and organize antique and art exhibitions: and, to promote just, honorable and ethical trade practices


Portland Art Dealers Association (PADA)
The Portland Art Dealers Association, PADA, includes the city's foremost art galleries, committed to representing the highest standards of fine art. Members of the association recognize the importance of integrity and responsibility in working with artists, collectors, museum professionals, and the entire cultural community.


San Francisco Art Dealers Association (SFADA)
Founded in 1972, is a non-profit organization composed of member galleries throughout the Bay Area. The Association is dedicated to promoting public awareness of the visual arts and furthering art education in the community. Members must be exhibiting art galleries who mount regularly changing exhibitions. All members are galleries of reputation with expert knowledge in the field of work they represent and have the highest ethical and professional standards in conducting business.


Seattle Art Dealers Association (SADA)
Established in 1990, the Seattle Art Dealers Association (SADA) consists of the city's foremost dealers committed to representing the highest standards of fine art. Elected by their peers, members of the association adhere to the principles of integrity and responsibility in working with artists, collectors, museum professionals and the entire cultural community. The association works together to promote increased awareness of Seattle as the major international art center of the northwest.


The Antique Tribal Art Dealers Association (ATADA)
The ATADA members represent a Who's Who of the American Indian and Tribal Art worlds. Members, offer buyers a guarantee that objects sold are as represented regarding age, authenticity and extent of restoration (if any). Furthermore, the guarantee allows buyers a full refund if the object proves to be other than represented. They also ensure that objects have been properly acquired and fall within the restrictions of laws.



---



Data Base of Art Auction Prices and Artist Information
Are you interested in researching an artist or looking for current auction prices?
Mutual Art is a great place to start. They also offer the lowest prices for online appraisals.
They are a well respected source of art information online.

---

About Art-Collecting.com

Art-Collecting.com is an online resource for all art enthusiasts. Art collectors, art travelers and artists will find our comprehensive online Gallery Guides and Museum Guides to be very useful. We feature guides for thirty-seven major art destinations as well as every state. Be sure to look at our Art Fairs Guide and our guides to Miami Art Week and New York Art Fairs which are up online year around.

When exploring around our site you'll find informative articles and guides for specific types of art like Latin American Art, Fine Art Photography and Native American Art. If you're looking for Art Appraisers, Art Advisors & Consultants, Art Auctions or other Art Services we're a good source.

Don't forget to visit our Artist Guides where you'll find links directly to artist websites. Our Painters and Photographers pages are very popular. The guides are very helpful when looking to discover new artists or if you prefer buying art directly from artists.

Here at Art-Collecting.com, we love art as much as you do and are always trying to improve our guides. If you have suggestions or notice listings that should be changed let us know. You can also help by mentioning us to your art friends and to galleries that you visit. Feel free to mention us and post links on your Social Media.

Thanks for stopping by Art-Collecting.com.
Visit our website often and be sure to explore around.
https://art-collecting.com


---

Home | Art Gallery Guides | Museums & Art Centers | Art Appraisals | Art Fairs

Collecting Information | Types of Collecting | Art News | Advertising | How to be Listed

---

Terms of Use | Privacy Policy | Contact

Copyright 2022 by Art-Collecting.com All Rights Reserved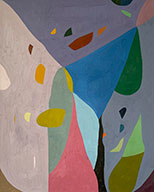 Johanna Christianson
Dec 10 - January 29, 2022
Koplin Del Rio
Seattle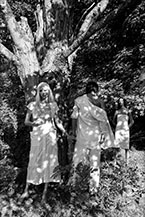 Martine Gutierrez
Half-Breed
Nov 18 - January 29, 2022
Fraenkel Gallery
San Francisco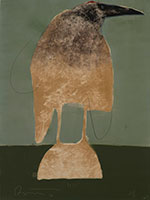 Rick Bartow
The Bear's Song
Through January 29, 2022
Froelick Gallery
Portland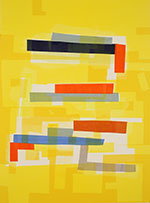 FRESH
Jan 7 - February 7, 2022
Including: Lori Glavin
Anne Irwin Fine Art
Atlanta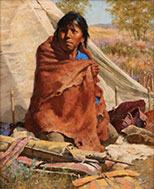 Gallery Selections
Dec 17 - February 26, 2022
Including: Howard Terpning
The Owings Gallery
Santa Fe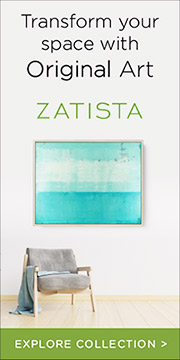 Please follow us and share site and guide with your art friends.