COLLECTING
FINE ART PRINTS
Online resource for information on collecting fine art prints. This guide is a just a starting point to get you headed in the right direction to further your education. Most of the listed resource specialize in prints or printmaking. You'll also find a listing of art galleries that specialize in fine art prints and links to a couple print art fairs. Also, you'll find additional resources related to collecting prints.


Galleries | Art Fairs | Articles | Books | Magazines | Resources | Blogs

---

GALLERIES SPECIALIZING IN FINE ART PRINTS
Aaron Galleries - Chicago, IL
Annex Galleries - Santa Rosa, CA
Arader Galleries - Philadelphia, PA
Armstrong Fine Art - Chicago, IL
The Art of Japan. - Issaquah, WA
Krakow Witkin Gallery - Boston, MA
Cirrus Gallery - Los Angeles, CA
Chicago Printmakers Collaborative - Chicago, IL
Conrad R. Graeber Fine Art - Riderwood, MD
Davidson Galleries - Seattle, WA
Denis Bloch Fine Art - Los Angeles, CA
Egenolf Gallery - Burbank, CA
Fine Impressions Gallery - Seattle, WA
International Print Center New York - New York, NY
Joel Oppenheimer, Inc. - Chicago, IL
Long-Sharp Gallery - Indianapolis, IN & New York, NY
Pace Prints - New York, NY
Philadelphia Print Shop - Philadelphia, PA
Paulson Fontaine Press - Berkeley, CA
Schein & Schein - San Francisco, CA
Sugar Press - Los Angeles
Two Palms - New York
Washington Printmakers Gallery - Washington, DC
William P. Carl Fine Prints - Northampton, MA
Warnock Fine Arts - San Francisco, CA
Works on Paper, Inc. - Philadelphia, PA


--------------------------------------------------------------------------------






INK Miami Art Fair
December 2023
Suites of Dorchester
1850 Collins Avenue
Miami Beach, FL 33139
https://www.inkartfair.com/

INK Miami is a contemporary art fair held annually in December during Art Basel Miami Beach. The Fair is unique among Miami's fairs for its focus on contemporary works on paper by internationally renowned artists. It is sponsored by the International Fine Print Dealers Association and exhibitors are selected from among members of the Association for their outstanding ability to offer collectors a diverse survey of 20th century masterworks and just published editions by leading contemporary artists. If you're looking to purchase prints or works on paper, you should plan on attending this small art fair. This fair is located just a few blocks from the convention center and Art Basel Miami Beach. It's an easy walk in the direction of the beach.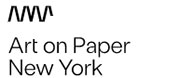 Art on Paper
September 7 - 10, 2023
New York, NY
https://thepaperfair.com/

SOCIAL MEDIA
Instagram: @artmarketproductions
Hashtag: #artonpaperfair


--------------------------------------------------------------------------------


ARTICLES ABOUT COLLECTING FINE ART PRINTS
Collecting Antique Prints - The Collector's Guide
Care of Art Prints - Artelino
Collection Care Guidelines & Resources - Smithsonian



BOOK ABOUT COLLECTING PRINTS
For the most recent books check with a local bookstores or one of the ART BOOKSTORES around the country. POWELL'S BOOKS in Portland, OR is a very good source for new and used art books. Your local library can also be used as a resource for research and discovering art books.



MAGAZINES ABOUT FINE ART PRINTS & ART IN GENERAL
American Art Collector
American Art Review
Antiques and the Arts Weekly
Art In America
Artforum
ARTnews
Art and Antiques
Printmaking Today
Southwest Art



PRINT RESOURCES
American Historical Print Collectors Society
American Print Alliance (Archival site)
The Boston Printmakers
California Society of Printmakers
International Fine Print Dealers Association
International Print Center New York
Los Angeles Printmaking Society
National Gallery of Art - Prints & Drawing Collection
Print Arts Northwest
The Print Center (Philadelphia)
Print Council of America
Printed Matter
The Printshop - New York
Seattle Print Arts



BLOGS AND ONLINE NEWS ABOUT FINES ART PRINTS
Picasso Prints - Ledor Fine Art

---

About Art-Collecting.com

Art-Collecting.com is an online resource for all art enthusiasts. Art collectors, art travelers and artists will find our comprehensive online Gallery Guides and Museum Guides to be very useful. We feature guides for thirty-seven major art destinations as well as every state. Be sure to look at our Art Fairs Guide and our guides to Miami Art Week and New York Art Fairs which are up online year around.

When exploring around our site you'll find informative articles and guides for specific types of art like Latin American Art, Fine Art Photography and Native American Art. If you're looking for Art Appraisers, Art Advisors & Consultants, Art Auctions or other Art Services we're a good source.

Don't forget to visit our Artist Guides where you'll find links directly to artist websites. Our Painters and Photographers pages are very popular. The guides are very helpful when looking to discover new artists or if you prefer buying art directly from artists.

Here at Art-Collecting.com, we love art as much as you do and are always trying to improve our guides. If you have suggestions or notice listings that should be changed let us know. You can also help by mentioning us to your art friends and to galleries that you visit. Feel free to mention us and post links on your Social Media.

Thanks for stopping by Art-Collecting.com.
Visit our website often and be sure to explore around.
https://art-collecting.com


---

Home | Art Gallery Guides | Museums & Art Centers | Art Appraisals | Art Fairs

Collecting Information | Types of Collecting | Art News | Advertising | How to be Listed

---

Terms of Use | Privacy Policy | Contact

Copyright 2023 by Art-Collecting.com All Rights Reserved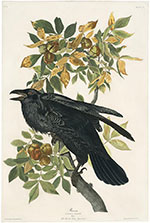 John James Audubon
Audubon's Watercolors
Available from
Joel Oppenheimer, Inc.
Chicago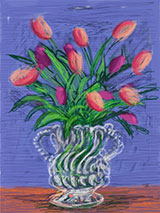 David Hockney
On Exhibition
Jan 28 - March 11, 2023
Leslie Sacks Gallery
Santa Monica, CA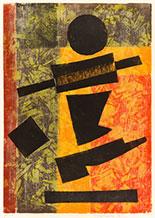 Werner Drewes
Available from
Davidson Galleries
Seattle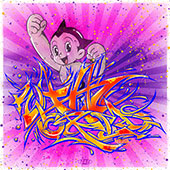 Jim "TAZ" Evans
Taz World
Available from
Sugar Press
Los Angeles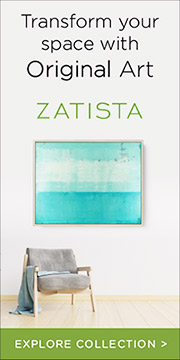 Please follow us and share site and guide with your art friends.