COLLECTING
CERAMIC ART & POTTERY
Online resource for information on collecting ceramic art and fine art ceramics. This is a new page about contemporary ceramics and in the next month or two we'll be adding additional information on ceramic art as well as useful resource. Also, we'll be adding to the list of galleries specializing in ceramics art. You will find a nice selection of book about ceramic art in our bookstore and other books about collecting art. Some International ceramic information will be added because of the strong interest in other parts of the world.


Galleries | Events | Articles | Museums | Books | Magazines | Resources | Blogs

---

GALLERIES SPECIALIZING IN CERAMICS
Abmeyer + Wood Fine Art - Saint Petersburg, FL
Coastal Eddy A Gallery - Laguna Beach, CA
Clay Work Studio - Ann Arbor, MI
Baltimore Clayworks - Baltimore, MD
Belger Arts Center - Kansas City, MO
Ferrin Gallery - Pittsfield, MA
Foster/White Gallery - Seattle, WA
Frank Lloyd Gallery - Pasadena, CA
Jeffrey Spahn Gallery - San Francisco, CA
Lillstreet Shop & - allery - Chicago, IL
Lucy Lacoste Gallery Concord, MA
Plinth Gallery - Denver, CO
Pucker Gallery - Boston, MA
Robert Nichols Gallery - Santa Fe, NM
Trax Gallery - Berkeley, CA



EVENTS RELATED TO CERAMIC ART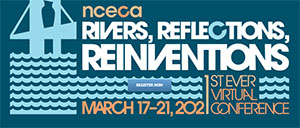 NCECA (National Council of Education for the Ceramic Arts)
ANNUAL CONFERENCE, March 17 - 21, 2021
1st ever Virtual Conference



ARTICLES ABOUT COLLECTING CERAMICS
None at this time



MUSEUMS WITH IMPORTANT CERAMIC COLLECTIONS
Alfred Ceramic Art Museum - Alfred, NY
American Museum of Ceramic Art
ASU Art Museum Ceramics Research Center - Tempe, AZ
Craft Contemporary - Los Angeles, CA
Cranbrook Art Museum - Bloomfield Hills, MI
Daum Museum of Contemporary Art - Sedalia, MO
Fuller Craft Museum - Brockton, MA
Mesa Contemporary Arts Museum - Mesa, AZ
The Mint Museum - Charlotte, NC
Museum of Ceramic Art / NY
The Museum of Ceramics
Museum of Craft and Design - San Francisco, CA
The Ohio Craft Museum - Columbus, OH
Ohr-Okeefe Museum of Art - Beloxi, MS
San Angelo Museum of Fine Arts - San Angelo, TX
The Schein-Joseph International Museum of Ceramic Art
Stanley Museum of Art - U of Iowa, Iowa City, IA
Stoke Museums - England
The Trenton City Museum at Ellarslie - Trenton, NJ
Zanesville Museum of Art - Zanesville, OH



BOOKS ON CERAMIC ART
For the most recent books check with a local bookstores or one of the ART BOOKSTORES around the country. POWELL'S BOOKS in Portland, OR is a very good source for new and used art books. Your local library can also be used as a resource for research and discovering art books.



MAGAZINES ABOUT CERAMICS & ART IN GENERAL
Ceramics Monthly
Clay Times Magazine
Ceramic Review
American Craft
American Art Collector
American Art Review
Art In America
Antiques and the Arts Weekly
Art In America
Art & Antiques



CERAMIC RESOURCES
American Craft Council
Archie Bray Foundation for the Ceramic Arts
Ceramic Arts Network
Clay Art Web Guide
Eye of the Dog Art Center
Guldagergaard International Ceramic Research Center
NCECA - National Council on Education for the Ceramic Arts
North Carolina Pottery Center - Seagrove, NC



BLOGS AND ONLINE NEWS ABOUT CERAMICS
Ceramic Focus
Slipcast - The Ceramics Blog


We need your help in making this Ceramic art resource better. How about contributing an article about collecting or some other interesting information about Ceramics. We could use your subject specific expertise and we're open to ideas on how to make this page more useful to visitors. Please contact us and help make the online art community better.

---

Thanks for visiting Art-Collecting.com.

Here at Art-Collecting.com, we love art as much as you do. Please mention us to your friends, to galleries you visit, and feel free to share the site via Twitter, Facebook, Pinterest, Instagram, or other Social Media venues!

---

Home | Art Gallery Guides | Museums & Art Centers | Art Appraisals | Art Fairs

Collecting Information | Types of Collecting | Art News | Advertising | How to be Listed

---

Terms of Use | Privacy Policy | Contact

Copyright 2021 by Art-Collecting.com All Rights Reserved