NEW YORK ART FAIR GUIDE
This New York art fair guide is online year-around to make it easier for you to plan ahead. You'll find the a basic description of each fair and other details like locations, hours and ticket prices as the fairs get closer to opening. For specific details on each fairs programming we suggest that you visit their websites, a link is provided for each fair.

Instagram links are included so that you can explore further. Art fairs frequently make posts on their most interesting special events, you might even find a fun after party. Also, if you're posting images from your art fair visit, the most commonly used hashtags for each fair are listed.

The most prestigious and most talked about fairs are The Armory Show in the Fall and Frieze New York in the Spring. However, throughout the year you will find a variety of art fairs. The fairs are listed and organized by starting dates.

It's difficult to visit all the fairs, so we suggest carefully choosing and taking time to really enjoy the fairs you visit. If you're only in town for a few days, pick two or three fairs and consider a day of actually visiting galleries in Chelsea, Tribeca or in the Lower East Side. Some of our recommendations are listed on the right side of this guide.

SUMMER AND FALL NY ART FAIRS
Hamptons Fine Art Fair
Art Market Hamptons
The Armory Show
Art on Paper
Superfine NYC
Affordable Art Fair
IFPDA Print Fair
The Art Show
Artexpo New York
The Photography Show

JUST ENDED
Frieze NY
Focus New York
NADA
Clio Art Fair
Volta New York
1-54 New York
TEFAF New York
The American Art Fair
Independent
Future Fair
Spring / Break Art Show


OTHER NEW YORK ART GUIDES
New York Gallery Guide | Chelsea Gallery Guide | Brooklyn Gallery Guide
NYC Art Museums & Art Organizations | The Hamptons | Connecticut | New Jersey

NATIONAL & INTERNATIONAL ART FAIRS

---



Hamptons Fine Art Fair
Southampton Fairgrounds
605 County Rd 39
Southampton, NY 11968

July 13 - 16, 2023

The Hamptons Fine Art Fair is a celebration of the East End's new booming art scene, where the tidal wave of recent gallery and auction house openings meets the home enrichment needs of thousands of eager new local residents. The 4-day high caliber fair also serves a much deserved tribute the region's rich history as a haven for the creation and patronage of art. Location is the Southampton Fairgrounds and it will be momentously transformed into a pulsating world class art fair.

SOCIAL MEDIA
Instagram: @hamptonsfineartfair
Instagram Hashtags: #hamptonsfineartfair #hamptonsartfair

ART FAIR WEBSITE
https://hamptonsfineartfair.com/



---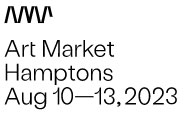 Art Market Hamptons
Nova's Ark Project & Sculpture Park
60 Millstone Road
Water Mill, NY 11976

August 10 - 13, 2023

Art Market Hamptons, the East End's premier art fair, returns to the Hamptons in August of 2023. Art Market Hamptons' twelfth edition will feature 90 top galleries presenting the best in modern and contemporary art and design in an expanded, museum-quality pavilion at the fair's new home - Nova's Ark Project & Sculpture Garden. "Nova's Ark Project is situated in the heart of the Hamptons, yet its private, serene 100 acres of rolling hills, polo fields and sculpture park bring thoughts of idyllic times past."

SOCIAL MEDIA
Instagram: @artmarketproductions

ART FAIR WEBSITE
https://artmarkethamptons.com/


---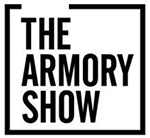 The Armory Show
Javits Center
New York, NY

September 8 - 10, 2023

Four New York art dealers in 1994, had the ambitious goal of creating a new art fair to support their artists and attract global attention. The result was a groundbreaking cultural moment that has become vital to the New York art market and beyond. While much has changed over the years, the ingenuity and ambition have not. The Armory Show is a galvanizing force in the art world and essential to New York's cultural landscape. Now scheduled for September at the Javits Center, The Armory Show will kick-off New York's fall arts season. Hosting the world's best galleries and linking collectors and galleries with museums and institutions across the city. Located near Chelsea and the High Line with access to the city's vibrant culture. At our core, The Armory Show is dedicated to ensuring galleries and New York's art community continue to thrive. Its success makes it easier to buy, sell and discover art.

SOCIAL MEDIA
Instagram: @thearmoryshow
Instagram Hashtags: #TheArmoryShow2022

ART FAIR WEBSITE
https://www.thearmoryshow.com/


---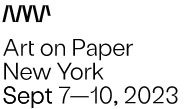 Art on Paper New York
Pier 36, Downtown Manhattan
299 South Street
New York, 10002

September 7 - 10, 2023

Art on Paper returns to downtown Manhattan's Pier 36 in September 2023 with 100 galleries featuring top modern and contemporary paper-based art. Art on Paper's medium-driven focus continues to bring about unique and powerful projects - visual, experiential moments that have set the fair apart and established Art on Paper as an important destination for the arts in New York City.

SOCIAL MEDIA
Instagram: @artmarketproductions
Instagram Hashtag: #artonpaperfair, #artonpaper2022

ART FAIR WEBSITE
https://thepaperfair.com/


---



Superfine NYC 2023
The Market Line
180 Broome Street
Between Clinton St. & Suffolk St.
New York, NY 10002

September 14 - 17, 2023

Say goodbye to the traditional art fair. Created in 2015 as a direct answer to the problem of stuffy art fairs and galleries, Superfine Art Fair has been showing artists from around the world how to sell their art at our fairs in New York City, Washington DC, Miami Beach, Los Angeles, San Francisco, and Seattle. "Superfine was created to bring down the barriers of the art world, with transparent prices, affordable pieces and non-intimidating events that encourages newcomers to the contemporary art world." - Art Fair Magazine. Join us in NYC September 14th through 17th for four days of buying art, meeting other collectors, and enjoying the best art fair experience ever. Grab your tickets online and save today.

SOCIAL MEDIA
Instagram: @superfineartfair
Instagram Hashtags: #superfineartfair, #superfinenyc

ART FAIR WEBSITE
https://www.superfine.world/nyc-art-fairs


---



Affordable Art Fair
Metropolitan Pavilion
125 West 18th Street
New York, NY 10011

New York Fall
September 20 - 24, 2023

Affordable Art Fair NYC returns to the Metropolitan Pavilion this September 20 - 24, 2023. The fair showcases original contemporary artworks ranging in price between $100 to $10,000. That's how the name got started, it's affordable art. The first edition of the Affordable Art Fair took place in London in October 1999, now the fair has grown to included 10 cities around the world. Thousands of art lovers descended upon each fair to browse and buy thousands of original contemporary paintings, sculptures, photographs and prints in a relaxed and friendly environment. See you in September!

SOCIAL MEDIA
Instagram: @affordableartfairnyc
Instagram Hashtags: #AffordableArtFairNYC #artafterdark

ART FAIR WEBSITE
https://affordableartfair.com/


---



IFPDA Print Fair
The River Pavilion
Jacob K. Javits Center
429 11th Avenue
New York, NY 10011

October 26 - 29, 2023

This fall, the International Fine Print Dealers Association returns to the Javits Center in New York for the 30th edition of the preeminent fair for prints and printmaking. The IFPDA Print Fair is the largest international art fair dedicated to prints and printmaking, spanning periods and styles from old masters to contemporary, making it a must-see destination for collectors and curators.

HOURS:
Thursday, October 26, 10am - 4pm (VIP Preview Day)
Thursday, October 26, 4am - 8pm (Open to the Public)
Friday, May 19, 11am - 7pm
Saturday, May 20, 11am - 7pm
Sunday, May 21, 11am - 5pm

TICKETS AVAILABLE ONLINE

SOCIAL MEDIA
Instagram: @ifpda
Instagram Hashtags: #ifpda

ART FAIR WEBSITE
https://www.fineartprintfair.org/


---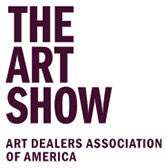 The Art Show
Park Avenue Armory
67th Street and Park Avenue
New York, NY

November 2 - 5, 2023

The Art Show offers intimately scaled and thoughtfully curated presentations of the highest quality-fostering active conversations with gallerists, new relationships, and close looking at works by artists from a variety of genres, practices, and national and international origins. Organized annually by the Art Dealers Association of America (ADAA). It has a history of programming that ranges from artist performances to dynamic keynote presentations, The Art Show provides its audience with a wide scope of cultural experiences, meaningful interactions, and illuminating exposure to phenomenal works of art.

SOCIAL MEDIA
Instagram: @the_adaa
Instagram Hashtag: #theartshownyc

ART FAIR WEBSITE
https://artdealers.org/the-art-show/information


---
---
---


RECENTLY ENDED NEW YORK ART FAIRS









Frieze New York
The Shed in Hudson Yards
New York, NY

May 17 - 21, 2023

This year Frieze New York will be held once again at The Shed in Hudson Yards and features 65 galleries. The fair brings together world-leading galleries and the most influential and talked about artists. In its tradition, the fair features a strong core of NYC galleries and the artists they represent. In addition, a key part of their mission is discovery, not only at the fair but throughout New York, providing a platform to non-profit organizations that have been foundational to the City's art community and its continued vitality. Frieze New York is very popular and tickets sell out, we advise that you purchase tickets early. Viewing rooms and additional information available on their website.

SOCIAL MEDIA
Instagram: @friezeofficial
Instagram Hashtags: #friezenewyork #friezeny #friezeartfair #friezeweek

ART FAIR WEBSITE
https://frieze.com/fairs/frieze-new-york


---



NADA New York
548 West 22nd Street
New York, NY 10011

May 18 - 21, 2023

The 9th edition of NADA New York, to be held at 548 West 22nd Street in Chelsea, May 18 - 21, 2023. This is a new location for them. NADA New York will showcase a diverse selection of galleries, art spaces, and non-profit organizations from the United States and around the world. The New Art Dealers Alliance (NADA), is the definitive non-profit arts organization dedicated to the cultivation, support, and advancement of new voices in contemporary art. This year's exhibitors list showcases 53 NADA Members and 31 first-time exhibitors. The fair will also feature NADA Presents, the organization's signature programming series of conversations, performances, and events.

SOCIAL MEDIA
Instagram: @newartdealers
Instagram Hashtags: #newartdealers #nadanewyork

ART FAIR WEBSITE
https://www.newartdealers.org/


---




Volta New York
Metropolitan Pavilion
125 West 18th Street
New York, NY 10011

May 17 - 21, 2023

VOLTA Art Fair features ambitious solo and group presentations, and for this edition over 50 galleries will be participating. VOLTA returns to New York during Frieze Week in May 2023. VOLTA'S new location is the Metropolitan Pavilion located at 125 West 18th Street. VOLTA's cornerstones are: Discover. Connect. Collect. The fair was established with the intention of providing a foundational platform for dynamic younger and middle-market galleries seeking participation in the art world's major cities. Purposefully planned during Frieze New York, it's ideal to hit both. At VOLTA you will discover new artists and new galleries.

SOCIAL MEDIA
Instagram: @voltartfairs
Instagram Hashtags: #voltanewyork and #voltaartfair

ART FAIR WEBSITE
https://www.voltaartfairs.com/new-york


---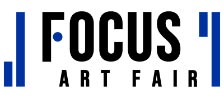 Focus New York
535 W 28th Street
New York, NY 10001

May 18 - 21, 2023

Since its launch in 2019, Focus Art Fair has grown its presence in Europe with successful editions in Porto, London Saatchi Gallery, and, most recently, Carrousel de Louvre in Paris. Over the years, it has been reborn as a powerful international project introducing fresh and unique concepts to the global art community. With the ambitious goal of shaping the art industry's future, Focus Art Fair will be featuring the finest modern and contemporary galleries and artists from around the world and bringing together the city's lively-minded audience this May.

SOCIAL MEDIA
Instagram: @focusartfair
Instagram Hashtags: #focusartfair and #focusartfair2023


ART FAIR WEBSITE
https://www.focusartfair.net/


---


CLIO ART FAIR
550 W 29th Street
New York, NY 10001

May 18 - 21, 2023
September 7 - 10, 2023

The CLIO ART FAIR's primary goal is to create a space for direct dialogue between artists and collectors, artists and curators without the presence of any long-term mediator. With a nod to its inspiration, CLIO ART FAIR has been created with the idea of showcasing the careers and achievements of already affirmed creative minds. By specifically targeting artists without any exclusive NYC gallery representation, CLIO ART FAIR focuses attention on the kinds of contemporary art and interventions that are being created by independent artists the world over, since 2014.

SOCIAL MEDIA
Instagram: @clio.artfair.official
Instagram Hashtags: #ClioArtFair and ClioArtFair2023

ART FAIR WEBSITE
https://www.clioartfair.com/


---



1-54 New York
Manhattanville Factory District
439 W 127th Street
New York, NY

May 18 - 21, 2023

1-54 Contemporary African Art Fair, the leading international art fair dedicated to contemporary art from Africa and the African diaspora, is delighted to announce its return to New York. 1-54 New York will move to a new location in Harlem. The venue is located in Manhattanville, a recently renovated brewery at the heart of the famous 127th Street populated by arts and cultural venues. This year's New York edition features a total of 26 galleries hailing from across Africa, Europe and the United States. 1-54 is the first and only international fair dedicated to contemporary African art. With three editions per year—in London, New York and Marrakech, as well as an annual pop-up fair in Paris, 1-54 is the leading global art fair committed to providing visibility to contemporary art from Africa and its diaspora. While in the area consider visiting El Museo de Barrio and The Studio Museum in Harlem.

SOCIAL MEDIA
Instagram: @154artfair
Instagram Hashtag: #154artfair

ART FAIR WEBSITE
https://www.1-54.com/new-york/


---




TEFAF New York
Park Avenue Armory
643 Park Avenue between 66th & 67th Streets
New York, NY 10065

May 12 - 16, 2023

The ninth edition of TEFAF New York will be held at the Park Avenue Armory, with public days set for May 12th - 16th. Approximately 100 dealers (very established) from multiple countries will be participating. Artworks and collectibles range in styles, eras, cultures, and mediums. TEFAF New York will once again provide art enthusiasts, collectors, museum and design professionals the opportunity to experience curated spaces within the captivating period rooms of the Armory. The fair has been widely recognized for introducing new ways of looking at, thinking about, and experiencing art. The European Fine Art Foundation (TEFAF) produces an exception art fair, one worth attending.

SOCIAL MEDIA
Instagram: @tefaf
Instagram Hashtags: #tefaf #tefafny

ART FAIR WEBSITE
https://www.tefaf.com/fairs/tefaf-new-york


---

THE AMERICAN ART FAIR
Bohemian National Hall
321 East 73rd Street
New York, NY

May 13 - 15, 2023

This Fair focuses on American 19th and 20th century works with more than 400 landscapes, portraits, still life's, studies, and sculpture exhibited by 17 premier specialists. Including: Dolan/Maxwell, Hirschl & Adler Galleries, Vallarino Fine Art and Vose Galleries from Boston are a few of the quality galleries that you'll see. This is one of the smaller art fairs, but high quality and it's free to attend.

SOCIAL MEDIA
Instagram: @americanartfair
Instagram Hashtags: #americanartfair2023

ART FAIR WEBSITE
https://www.theamericanartfair.com/

---



Independent
Spring Studios
6 St. Johns Lane
New York, NY 10013

May 11 - 14, 2023

Over the last decade, Independent has created an internationally recognized platform for galleries that prioritizes discovery and context, in contrast to the standard commercial fair. Due to Independent's unique model, our audience is tailored to connoisseur-based collectors and institutions. Independent Art Fair is the globally recognized art fair for the international art world community. Our mission is to inspire relevant encounters for a well-informed and devoted Contemporary Art audience. Independent was conceived and initiated in 2009 with a consortium of like-minded commercial and non-profit galleries. This year they are featuring very fine galleries from Los Angeles, Chicago, New York and beyond.

SOCIAL MEDIA
Instagram: @independent_hq
Instagram Hashtags: #IndependentArtFair, #independentnewyork

ART FAIR WEBSITE
https://www.independenthq.com/


---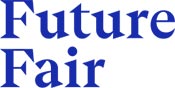 Future Fair
Chelsea Industrial
535 W 28th Street
New York, NY 10001

May 10 - 13, 2023

Future Fair grew out of the desire to build a capsule sized exhibition for galleries who participate in a global art market. Focused on transparency and equitability, we believe that through innovative, direct collaboration with and between exhibitors we can build a stronger community that moves artists and galleries forward. It is a platform that is committed to exploring and producing in-person and digital collaborations and initiatives that champions pioneering artists who are actively pushing culture forward. Future Fair officially launched in 2020, making it one of the newest NYC art fairs. They have held physical fairs in September 2021 and May 2022 in Chelsea.

SOCIAL MEDIA
Instagram: @futurefairs
Instagram Hashtags: #futurefair #futurefair2023

ART FAIR WEBSITE
https://futurefairs.com/


---


SPRING/BREAK ART SHOW
The Old School
32 Prince Street
New York, NY

May 10 - 20, 2023

SPRING/BREAK's Immersive Biennial returns for its 4th edition with SECRET SHOW during New York City's spring art weeks, May 10 - 20, 2023. Featuring more than 100 artists who have exhibited with SPRING/BREAK Art Show over the past twelve years, this will be a comprehensive exhibition of artwork on display at the original location where the art show launched in 2012. Please note that the venue has limited capacity and we will only allow Ticket Holders access to the show during their allocated time. Please arrive promptly during your selected Date/Time. They are an internationally recognized exhibition platform using underused, atypical and historic New York City exhibition spaces to activate and challenge the traditional cultural landscape of the art market. You can expect to see contemporary artwork and curator organized exhibits. Very good admission price and a fair is worth visiting.

SOCIAL MEDIA
Instagram: @springbreakartshow
Instagram Hashtags: #springbreaksecretshow and #springbreakartshow2023

ART FAIR WEBSITE
https://www.springbreakartshow.com/


---



The Photography Show presented by AIPAD
Center415 415 Fifth Avenue, between 37th & 38th streets
New York, NY

March 30 - April 2, 2023

This important photography art fair brings together galleries specializing in fine art photography from across the U.S. and around the world. The exhibitors are all members of the prestigious Association of International Photography Art Dealers known as AIPAD, recognized as the world's leading galleries of fine art photography. One of the world's most highly-anticipated annual art fairs, The Photography Show presented by AIPAD, now in its 42nd edition, is the longest-running and foremost exhibition dedicated to the photographic medium. The tightly focused fair will feature a tantalizing array of fresh-to-market and museum-quality work including cutting-edge contemporary, modern, and exemplary 19th-century photographs.

SOCIAL MEDIA
Instagram: @aipadphoto
Instagram Hashtags: #aipad #aipadphoto2023

ART FAIR WEBSITE
https://www.aipad.com/show


---

Artexpo New York
Pier 36, Lower East Side
New York, NY

March 30 - April 2, 2023

Returning to Pier 36, Manhattan's new art and design pier. This is billed as the largest international gathering of qualified trade buyers, Artexpo New York will feature more than 150 exhibitors from countries around the world including galleries and publishers, along with pioneering independent artists and photographers in the [SOLO] Project, exhibiting thousands of forward-thinking, boundary-pushing works. There will be something for everyone and every budget. With more than four decades of presenting stunning original artworks and cutting-edge seminars from industry leaders. Artexpo New York is where over 40,000 buyers and collectors come to play.

SOCIAL MEDIA
Instagram: @artexponewyork
Instagram Hashtag: #ArtexpoNewYork

ART FAIR WEBSITE
https://redwoodartgroup.com/artexpo-new-york/


---

OTHER NEW YORK ART FAIRS
These are held throughout the year.

New York Antiquarian Book Fair
The Outsider Art Fair
The Other Art Fair
Art Fair 14C
Salon Art + Design


---

LISTING AND ADVERTISING INFORMATION
We are now accepting art fair listing for upcoming fairs and special events.
HOW TO BE LISTED NEW YORK ART FAIRS

Advertising opportunities
BOOST YOUR EXPOSURE IN THIS OR OTHER GUIDES


---

NEW YORK ART GALLERIES

Chelsea | Tribeca | Lower East Side | Midtown | Uptown | Brooklyn
Bronx | Staten Island | Queens | Metro Area, Westchester County, Hudson River and Other Galleries

New York Art Fairs
New York Art Museums and Art Centers

The Hamptons and Long Island | Upstate New York State Galleries

New Jersey Gallery Guide | Connecticut Gallery Guide


ART GALLERY GUIDES FOR OTHER LOCATIONS
Gallery guides for every state and thirty seven major art cities.


---

About Art-Collecting.com

Art-Collecting.com is an online resource for all art enthusiasts. Art collectors, art travelers and artists will find our comprehensive online Gallery Guides and Museum Guides to be very useful. We feature guides for thirty-seven major art destinations as well as every state. Be sure to look at our Art Fairs Guide and our guides for Miami Art Week and New York Art Fairs and Los Angeles Art Fairs all are up online year around.

When exploring around our site you'll find informative articles and guides for specific types of art like Latin American Art, Fine Art Photography and Native American Art. If you're looking for Art Appraisers, Art Advisors & Consultants, Art Auctions or other Art Services we're a good source.

Don't forget to visit our Artist Guides where you'll find links directly to artist websites. Our Painters and Photographers pages are very popular. The guides are very helpful when looking to discover new artists or if you prefer buying art directly from artists.

Here at Art-Collecting.com, we love art as much as you do and are always trying to improve our guides. If you have suggestions or notice listings that should be changed let us know. You can also help by mentioning us to your art friends and to galleries that you visit. Feel free to mention us and post links on your Social Media.

Thanks for stopping by Art-Collecting.com.
Visit our website often and be sure to explore around.
https://art-collecting.com


---

Home | Art Gallery Guides | Museums & Art Centers | Art Appraisals | Art Fairs

Collecting Information | Types of Collecting | Art News | Advertising | How to be Listed

---

Terms of Use | Privacy Policy | Contact

Copyright 2023 by Art-Collecting.com All Rights Reserved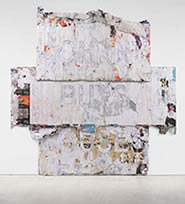 Mark Bradford
You Don't Have to Tell Me Twice
April 13 - July 28, 2023
HAUSER & WIRTH
New York / Chelsea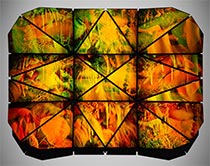 Sarah Meyohas
Exhibition
May 16 - June 30, 2023
Marianne Boesky Gallery
New York / Chelsea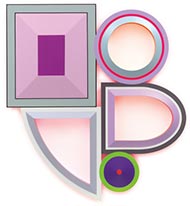 Beverly Fishman
Something for the Pain
April 27 - June 3, 2023
Miles McEnery Gallery
New York / Chelsea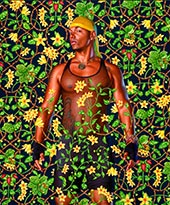 Kehinde Wiley
Havana
April 28 - June 17, 2023
Sean Kelly
New York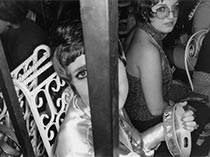 Lee Friedlander
Framed by Joel Coen
May 13 - July 24, 2023
Luhring Augustine
New York / Chelsea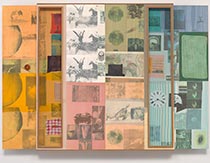 Robert Rauschenberg
Spreads and Scales
May 3 - June 17, 2023
Gladstone Gallery
New York / Chelsea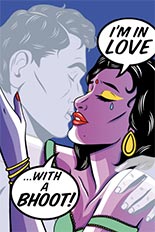 Maria Qamar
Bloody Phool
May 3 - June 10, 2023
Richard Taittinger Gallery
New York / Lower Eastside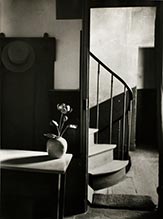 André Kertész
Visual Language of Modernity
The Early Photographs
May 25 - August 5, 2023
Bruce Silverstein
New York / Chelsea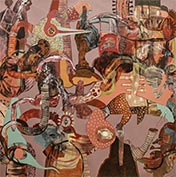 Marc Standing
Land's End
May 11 - June 24, 2023
Montague Contemporary
New York / Chelsea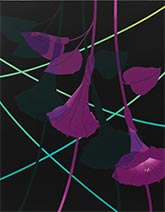 Aliza Morell
Night Shift
May 26 - July 15, 2023
Massey Klein
New York / Lower East Side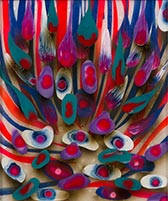 Giacinto Occhionero
Drop Through
April 18 - May 20, 2023
Kristen Lorello
New York / Upper East Side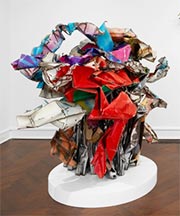 John Chamberlain
Five Decades +
April 21 - June 10, 2023
Mnuchin Gallery
New York / Upper East Side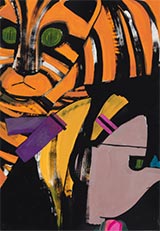 Ellen Berkenblit
Norton
April 21 - May 26, 2023
Anton Kern Gallery
New York / Tribeca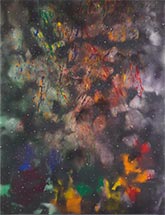 Joe Ray
Inside Out
May 12 - June 17, 2023
Bortolami
New York / Tribeca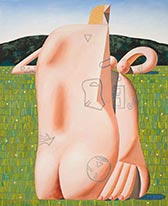 Leo Park
Big Fat Summer
April 29 - June 17, 2023
The Hole
New York / Tribeca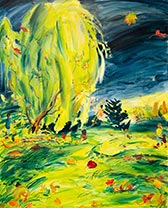 Hilary Doyle
Probably A Goddess
May 18 - June 30, 2023
Dinner Gallery
New York / Chelsea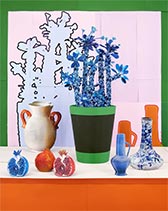 Daniel Gordon
Free Transform
April 27 - June 3, 2023
Kasmin Gallery
New York / Chelsea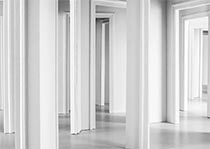 Linet Sánchez
I Remember This Room
April 20 - June 11, 2023
Thomas Nickles Project
New York / Lower Eastside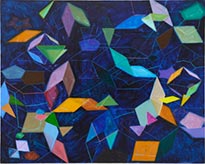 Tony Robbin
HyperSpace
May 5 - June 16, 2023
David Richard Gallery
New York / Chelsea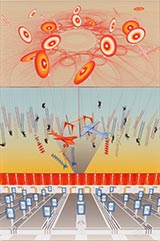 Alice Aycock
Works on Paper
May 11 - August 15, 2023
Marlborough
New York / Chelsea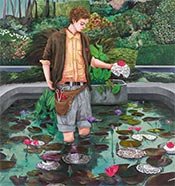 Hernan Bas
The Conceptualists: Vol. II
May 17 - June 17, 2023
Lehmann Maupin
New York / Chelsea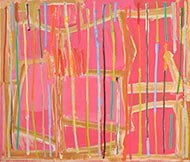 Christopher Le Brun
Swan Ritual
May 4 - June 3, 2023
Albertz Benda
New York / Chelsea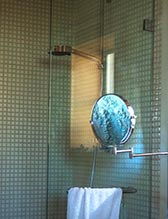 Jennifer Bolande
Persistence of Vision
May 4 - June 17, 2023
Magenta Plains
New York / Lower Eastside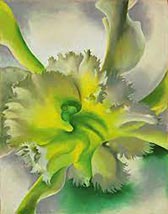 Georgia O'Keeffe:
To See Takes Time
April 9 - August 12, 2023
MoMA
New York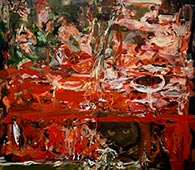 Cecily Brown
Death and the Made
April 4 - December 3, 2023
The Met Fifth Avenue
New York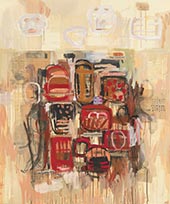 Jaune Quick-to-See Smith
Memory Map
April 19 - August 13, 2023
Whitney Museum
New York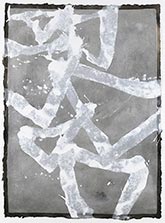 Marc Katano
Longhand
May 13 - June 24, 2023
Leslie Sacks Gallery
Santa Monica, CA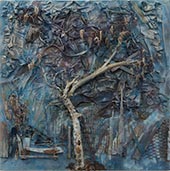 Thornton Dial
Handwriting on the Wall
April 29 - June 10, 2023
Blum & Poe
Los Angeles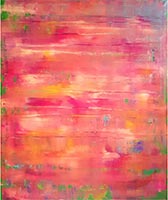 Ivana Olbricht
Painting, Acrylic on Canvas
Zatista.com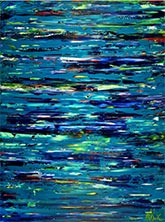 Nestor Toro
Painting, Acrylic on Canvas
Zatista.com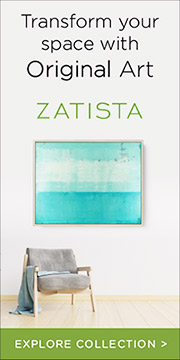 Please follow us and share site and guide with your art friends.