WASHINGTON ART MUSEUMS
NON-PROFIT ART ORGANIZATIONS & ART CENTERS
Guide to Washington art museums, art centers and non-profit art organizations. For the year 2023, we will be focusing more on these important art venues. Please consider joining us and supporting them whenever you can. The membership benefits are worth it, plus you will be contributing to important local and regional art resources. This guide provides you with links to as many art organization as we know about in the state. If you know of other art organizations that are not listed, please let us know.

For the past 25 years, we've been providing art guides on the Internet, and most are similar to this guide. We do it because galleries, museums, non-profit art organizations, and artists are important, please support them whenever possible.

For this guide to continue, gallery and art organization support is needed. If you have listed in the past, thank you, please renew. If you've never officially listed with us please do so today. Listing information can be found in "About Us" in the top navigation. Individuals can also help by sharing our site with art friends and in Social Media, thanks in advance, it's much appreciated.

Art-Collecting.com provides comprehensive and easy to use gallery and art guides on the Internet. Our guides were created to help you easily discover art in various art communities whether you are visiting them, planning a visit, or living in them. Click on Art Gallery Guides in the top navigation and you'll find art guides for every state and thirty-seven major art cities. Links take you directly to the listed art venue where you can quickly see what showing and going on.

---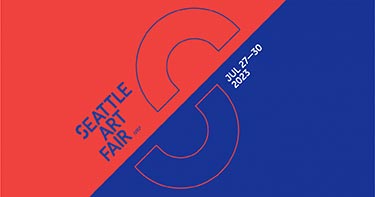 Seattle Art Fair
Lumen Field Event Center
800 Occidental Ave S
Seattle, WA 98134

July 27 - 30, 2023

Seattle Art Fair, a one-of-a-kind showcase for the vibrant arts community of the Pacific Northwest, and a leading destination for the best in modern and contemporary art, returns to the Lumen Field Event Center for its seventh edition in July 2023. Working alongside Beneficiary Partner Seattle Art Museum, Artistic Director Nato Thompson, and the fair's dedicated Host Committee, the Seattle Art Fair, founded by the late Paul G. Allen, is a celebrated and productive week bringing together the region's strong collector base, the Pacific Northwest's top museums and institutions, and an array of innovative public programming.

ART FAIR WEBSITE
https://seattleartfair.com/

Visit our 2023 ART FAIR GUIDE for additional details.

---

Washington Art Museums
Bainbridge Island Museum of Art (Wilsow)
Bellevue Arts Museum (Bellevue)
Cascadia Art Museum (Edmonds)
Maryhill Museum of Art (Goldendale)
Museum of Northwest Art (La Connor)
Northwest Museum of Arts & Culture (Spokane)
Pacific Northwest Quilt & Fiber Arts Museum - La Conner
San Juan Islands Museum of Art (Friday Harbor)
Suquamish Museum (Suquamish)
Whatcom Museum (Bellingham)
Seattle Art Museums
Asian Art Museum
The Burke Museum
Chihuly Garden and Glass
Museum of Pop Culture
Frye Art Museum
Henry Art Gallery (U of W)
Museum of Flight
National Nordic Museum
Seattle Art Museum
Museum of History & Industry
Olympic Sculpture Park
Wing Luke Museum of the Asian Pacific American Experience
Tacoma Art Museums
Museum of Glass
Tacoma Art Museum
Washington State History Museum
LeMay America's Car Museum
LeMay Collections at Marymount
Greentrike
University Art Museums and Art Galleries in Washington
Burke Museum of Natural History and Culture (U of W, Seattle)
Henry Art Gallery (U of W, Seattle)
Jundt Art Museum - Gonzaga University (Spokane)
Jordan Schnitzer Museum of Art - WSU (Pullman)
Western Gallery (Western Washington University, Bellingham)

---
Washington State Art Centers
Fred Oldfield's Western Heritage & Art Center (Puyallup)
Gage Academy of Art (Seattle)
Gallery One Visual Arts Center (Ellensburg)
Jansen Art Center (Lynden)
Kirkland Arts Center (Kirkland)
Langley Creates (Langley)
Northwind Arts Center (Port Townsend)
Monarch Sculpture Park (Tenino)
Phinney Center (Seattle)
Photo Center NW (Seattle)
Pilchuck Glass School (Stanwood)
Port Angeles Fine Arts Center (Port Angels)
Pratt Fine Arts Center (Seattle)
Schack Art Center (Everett)
Seward Park Clay Studio (Seattle)
Two Rivers Gallery (Wenatchee)
Vashon Center for the Arts (Vashon Island)

Washington State Non-Profit Art Organizations
Allied Arts of Seattle
Allied Arts of Whatcom County (Bellingham)
Artist Trust (Seattle)
Arts Corps (Seattle)
ArtsFund (Seattle)
Arts Downtown - Outdoor Art Gallery (Puyallup)
ArtsWest (Seattle)
Bainbridge Arts & Crafts
Blue Earth Alliance
CoCA Center on Contemporary Art (Seattle)
Glass Art Society (Seattle)
Hilltop Artists (Tacoma)
Mercer Island Visual Arts League (Mercer Island)
Northwest Designer Craftsmen (Seattle)
Olympia Film Society
Onyx Fine Arts Collective (Seattle)
Pottery Northwest (Seattle)
Puget Sound Group of Northwest Artists
ShoreLake Arts
Tieton Arts & Humanities (Tieton)
TK Artists Lofts (Seattle)
Washington Lawyers for the Arts
Washington State Arts Alliance (Seattle)
Women Painters of Washington (Seattle)

Government Art Agencies
4Culture (Seattle)
Arts Resource Network (Seattle)
ArtsWA
Bellevue Arts Commission
La Conner Arts Commission
Pierce County Arts Commission
Seattle - Office of Arts & Cultural
Snohomish County Arts Commission
Tacoma Arts Commission
Tacoma - Office of Arts & Culture
Windows Alive! Yakima Arts Commission


SEATTLE GALLERY GUIDE

TACOMA GALLERY GUIDE

WASHINGTON STATE GALLERY GUIDE

ART GALLERY GUIDES FOR OTHER LOCATIONS
Gallery guides for every state and thirty seven major art cities.

---

About Art-Collecting.com

Art-Collecting.com is an online resource for all art enthusiasts. Art collectors, art travelers and artists will find our comprehensive online Gallery Guides and Museum Guides to be very useful. We feature guides for thirty-seven major art destinations as well as every state. Be sure to look at our Art Fairs Guide and our guides to Miami Art Week and New York Art Fairs which are up online year around.

When exploring around our site you'll find informative articles and guides for specific types of art like Latin American Art, Fine Art Photography and Native American Art. If you're looking for Art Appraisers, Art Advisors & Consultants, Art Auctions or other Art Services we're a good source.

Don't forget to visit our Artist Guides where you'll find links directly to artist websites. Our Painters and Photographers pages are very popular. The guides are very helpful when looking to discover new artists or if you prefer buying art directly from artists.

Here at Art-Collecting.com, we love art as much as you do and are always trying to improve our guides. If you have suggestions or notice listings that should be changed let us know. You can also help by mentioning us to your art friends and to galleries that you visit. Feel free to mention us and post links on your Social Media.

Thanks for stopping by Art-Collecting.com.
Visit our website often and be sure to explore around.
https://art-collecting.com


---

Home | Art Gallery Guides | Museums & Art Centers | Art Appraisals | Art Fairs

Collecting Information | Types of Collecting | Art News | Advertising | How to be Listed

---

Terms of Use | Privacy Policy | Contact

Copyright 2023 by Art-Collecting.com All Rights Reserved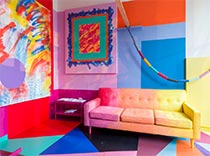 Sarah Cain
Day after day on this beautiful stage
April 1 - August 27, 2023
Henry Gallery
University of Washington
Seattle, WA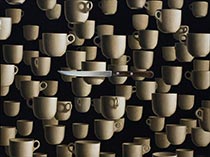 Paul Missal:
Nature Vive
March 25 - July 30, 2023
Portland Art Museum
Portland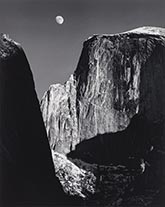 Ansel Adams
In Our Time
April 8 - July 23, 2023
de Young Museum
San Francisco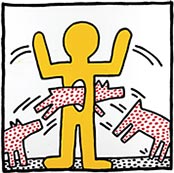 Keith Haring
Art Is For Everybody
May 27 - October 8, 2023
The Broad
Los Angeles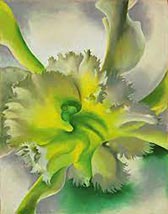 Georgia O'Keeffe:
To See Takes Time
April 9 - August 12, 2023
MoMA
New York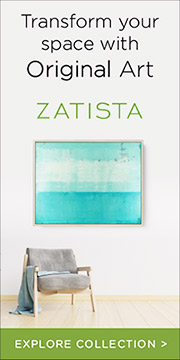 Please follow us and share site and guide with your art friends.