NORTH CAROLINA ART MUSEUMS
NON-PROFIT ART ORGANIZATIONS & ART CENTERS
Guide to North Carolina art museums, art centers and non-profit art organizations. For the year 2021, we will be focusing more on these important art venues. Please consider joining us and supporting them whenever you can. The membership benefits are worth it, plus you will be contributing to important local and regional art resources. This guide provides you with links to as many art organization as we know about in the state. If you know of other art organizations that are not listed, please let us know.

With the United States starting to get back to normal we want you to know that Art-Collecting.com will continue to provide community art guides as we have for the past 23 years. We do this because galleries, museums, non-profit art organizations, and artists are important. We urge you to support them whenever possible. Be sure to call or check websites any art venues before attempting to visit them and get vaccinated. If you would like to be listed or featured in one of our guides please see "About Us" in top navigation.

Art-Collecting.com provides the most comprehensive and easiest to use gallery guides on the Internet. Our guides were created to help you easily discover art in various art communities whether you are visiting them, planning a visit, or living in them. Click on Art Gallery Guides in the top navigation and you'll find art guides for every state and thirty-seven major art cities. Each guide is divided into sections and organized in geographic locations. Links take you directly to the listed art businesses where you can quickly see what showing and going on.

Non-profit art centers frequently provide exhibition space for new and cutting edge contemporary art as well as traditional fine art exhibitions. Besides visual arts, many art centers also provide facilities for music, performance art and other arts, as well as art education.

---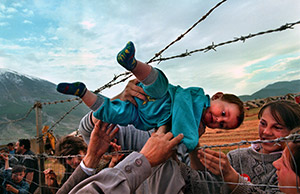 Mint Museum - February 24, 2021 - July 25, 2021
W|ALLS: Defend, Divide, and the Divine explores the various aspects of walls-artistic, social, political, and historical, as well as how there are literal walls or barriers, such as fences or sand berms. From antiquity to today, walls have been central to human history. Societies have built walls to delineate their borders, but the resulting structures define the civilizations on both sides. From east to west, north to south, walls have fortified cities, transformed ink lines on maps into stone, protected communities, and separated families. The space is divided into six sections - Delineation, Defense, Deterrent, The Divine, Decoration, and The Invisible - with each section anchored by a central photo essay. We constantly contend with walls, whether they are solid, porous, real or imaginary. This photography exhibition invites you to reflect on the omnipresence of walls and to consider your own. Where do the barriers start in your life? And do you need them to live the life you want? Location: at Levine Center for the Arts, 500 South Tryon Street, Charlotte, NC, Mint Museum

---

North Carolina Art Museums
Asheville Art Museum
Cameron Art Museum (Wilmington)
CAM Raleigh - Contemporary Art Museum (Raleigh)
City of Raleigh Museum (Raleigh)
Charlotte Museum of History
Hickory Museum of Art
Mint Museum (Charlotte)
Museum of the Cherokee Indian (Cherokee)
North Carolina Museum of Art (Raleigh)
North Carolina Museum of History (Raleigh)
North Carolina Museum of Natural Sciences
Reynolda House Museum of American Art (Winston-Salem)

University Art Museums and Art Galleries in North Carolina
Ackland Art Museum (UNC, Chapel Hill)
Biltmore House and Estate (Ashville)
Black Mountain College Museum & Art Center (Ashville)
Center for Documentary Studies (Duke University, Durham)
Gregg Museum of Art & Design (NC State University, Raleigh)
Guilford College Art Gallery (Greensboro)
The Museum of the Southeast American Indian (UNC, Pembroke)
Nasher Museum of Art (Duke University, Durham)
NC Central U Art Museum (North Carolina Central University, Durham)
Penland Gallery (Penland School of Crafts, Penland)
Van Every/Smith Galleries (Davidson College, Davidson)
Weatherspoon Art Museum (UNC)
Weems Art Gallery (Meredith College, Raleigh)

North Carolina Art Centers
African American Cultural Center (NC State)
Harvey B. Gantt Center (Charlotte)
Appalachian Craft Center (Asheville)
The Arts Center (Carrboro)
Arts of the Albemarle (Elizabeth City)
The Bascom / Center for the Visual Arts (Highlands)
Cary Arts Center (Cary)
Center for Documentary Studies (Duke University)
Claymakers (Durham)
Greenhill Center for North Carolina Art (Greensboro)
Harvey B. Gantt Center for African-American Arts+Culture (Charlotte)
John C. Cambell Folk School (Brasstown)
The Light Factory (Charlotte)
McColl Center for Art + Innovation (Charlotte)
North Carolina Pottery Center (Seagrove)
Highwater Clays, Inc. (Asheville)
Rocky Mount / Imperial Centre (Rocky Mount)
Sawtooth Center for Visual Art (Winton-Salem)
Sertoma Arts Center (Raleigh)
Southeastern Center for Contemporary Art (Winston-Salem)
Southern Highlands Craft Guild (Asheville)
Waterworks Visual Arts Center (Salisbury)
YMI Cultural Center (Asheville)

North Carolina Non-Profit Art Organizations
African American Atelier (Greensboro)
Alamance Fine Arts Academy (AFAA) (Burlington)
Arts Council of Fayetteville / Cumberland County
Ashe County Arts Council (Jefferson)
Asheville Area Arts Council
Associated Artists (Winston-Salem)
Community Arts & Culture (Chapel Hill)
Chatham County Arts Council
Durham Arts Council (Durham)
NC Arts Incubator / PAF Gallery (Siler City)
North Carolina Arts Council
Orange County Art Commission
Orange County Artists Guild (Carrboro)
Raleigh Fine Arts Society (Raleigh)
Southern Highland Craft Guild (Asheville)
Triangle Art Works (Research Triangle Park)
Wilmington Art Association (Wilmington)
Arts Council of Wilson (Wilson)



ASHEVILLE GALLERY GUIDE

NORTH CAROLINA GALLERY GUIDE

ART MUSEUM GUIDES FOR EVERY STATE

ART GALLERY GUIDES FOR OTHER LOCATIONS
Gallery guides for every state and thirty seven major art cities.

---

About Art-Collecting.com

Art-Collecting.com is an online resource for all art enthusiasts. Art collectors, art travelers and artists will find our comprehensive online Gallery Guides and Museum Guides to be very useful. We feature guides for thirty-seven major art destinations as well as every state. Be sure to look at our Art Fairs Guide and our guides to Miami Art Week and New York Art Fairs which are up online year around.

When exploring around our site you'll find informative articles and guides for specific types of art like Latin American Art, Fine Art Photography and Native American Art. If you're looking for Art Appraisers, Art Advisors & Consultants, Art Auctions or other Art Services we're a good source.

Don't forget to visit our Artist Guides where you'll find links directly to artist websites. Our Painters and Photographers pages are very popular. The guides are very helpful when looking to discover new artists or if you prefer buying art directly from artists.

Here at Art-Collecting.com, we love art as much as you do and are always trying to improve our guides. If you have suggestions or notice listings that should be changed let us know. You can also help by mentioning us to your art friends and to galleries that you visit. Feel free to mention us and post links on your Social Media.

Thanks for stopping by Art-Collecting.com.
Visit our website often and be sure to explore around.
https://art-collecting.com


---

Home | Art Gallery Guides | Museums & Art Centers | Art Appraisals | Art Fairs

Collecting Information | Types of Collecting | Art News | Advertising | How to be Listed

---

Terms of Use | Privacy Policy | Contact

Copyright 2021 by Art-Collecting.com All Rights Reserved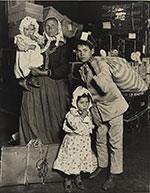 Our Strength Is Our People
Photographs of Lewis Hine
May 7 - August 2, 2021
Asheville Art Museum
Asheville, NC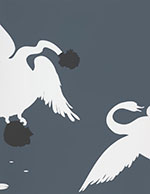 Kara Walker
Cut To The Quick
July 23 - October 10, 2021
Frist Art Museum
Nashville, TN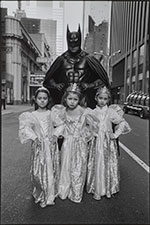 Mary Ellen Mark
Girlhood
March 3 - August 8, 2021
National Museum of Women
in the Arts
Washington, DC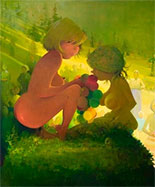 Lisa Yuskavage:
Wilderness
March 28 - Sept 19, 2021
Baltimore Museum of Art
Baltimore, MD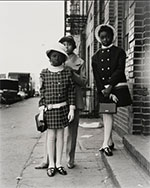 This Is the Day
Apr 24 - August 16, 2021
Including: Bruce Davidson
Crystal Bridges
Bentonville, AR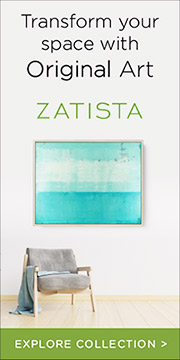 Please follow us and share this guide with your art loving friends.