ART MAGAZINES
Newstand Magazines and Online Art Magazines
Below are some of the most well known art magazines from the United States and around the world. Subscribing to several art magazines is a good idea and they will keep you up on the latest art trends. You'll also get a lot of pleasure and education from magazine subscriptions. Most of the magazines also have good online websites that are filled with additional information so explore around their sites.

With the United States starting to get back to normal we want you to know that Art-Collecting.com will continue to provide community art guides as we have for the past 24 years. We do this because galleries, museums, non-profit art organizations, and artists are important. We urge you to support them whenever possible. If you would like to be listed or featured in one of our guides please see "About Us" in top navigation.

Art-Collecting.com provides the most comprehensive and easiest to use gallery guides on the Internet. Our guides were created to help you easily discover art in various art communities whether you are visiting them, planning a visit, or living in them. Click on Art Gallery Guides in the top navigation and you'll find art guides for every state and thirty-seven major art cities. Each guide is divided into sections and organized in geographic locations. Links take you directly to the listed art businesses where you can quickly see what showing and going on.

---

CONTEMPORARY ART MAGAZINES
American Art Collector
American Fine Art Magazine
artcritical
Art & Antiques
ArtAsiaPacific
ArtDistricts Florida
Artforum
Art Hive Magazine
Art in America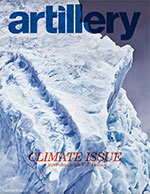 ARTILLERY
Los Angeles based printed art magazine, published six times a year. Featuring a very good online version, be sure to check it out, there's a lot to see and read about. Our intrepid art writers visit galleries every week to bring you two incisive recommendations every Thursday. Join us in our dogged pursuit of the best art in Los Angeles.
ARTnews
The Art Newspaper
Art Papers - Atlanta, GA
ARTPULSE
ArtReview
artscope
Visual Art Source - Southern California
The Brooklyn Rail - Brooklyn, NY
CULTURED
FABRIK - Los Angeles
FIND Art Magazine - Southern California
Fine Art Connoisseur
HAPPENING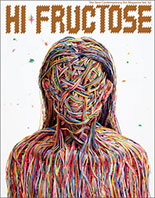 Hi-Fructose
Is a quarterly print art magazine, founded by artists, Attaboy and Annie Owens in 2005. Hi-Fructose focuses squarely on the art which transcends genre and trend, assuring readers thorough coverage and content that is informative and original. Hi-Fructose showcases an amalgamation of new contemporary, emerging as well distinguished artists, with a spotlight on awe inspiring spectacles from round the world. Each beautifully designed, full color issue is printed on high quality paper. Hi-Fructose goes beyond the comfort zone of the "alternative" norm to deliver a diverse cross section of the most influential, genre bending art of our time as well as breaking new and amazing talents. Subsription Details.

JUXTAPOZ
Native American Art
New American Paintings
OCULA
SLEEK
Southwest Art
Southwest Contemporary
SURFACE
Vellum Magazine
Wag Mag - Brooklyn, NY
Western Art Collector


PHOTOGRAPHY MAGAZINES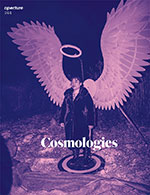 Aperture Magazine
Aperture, is a not-for-profit foundation, connects the photo community and its audiences with the most inspiring work, the sharpest ideas, and with each other-in print, in person, and online. Created in 1952 by photographers and writers as "common ground for the advancement of photography," Aperture today is a multi-platform publisher and center for the photo community. Several level of membership and subscriptions are available. Print + Digital Edition. Includes the print and digital editions, a copy of Walker Evans from the Aperture Masters of Photography series, and a subscription to The PhotoBook Review. Subsription Details.


Black & White
Blind Spot Magazine
LensWork
photograph
The Photo Review
Prefix Photo Magazine
ZOOM Magazine


INTERNATIONAL ART MAGAZINES
Aesthetica Magazine - England
APOLLO International Art Magazine
Art Collector - Australia and New Zealand
Arte e Critica - Italy
BeauxArts - France
Berlin Art Link - Germany
Canadian Art - Canada
Canvas - Middle East and Arab World
Crash - France
CURA Italy
ELEPHANT - England
eyeline - Australia
Flash Art - Italy
frieze - France
KALEIDOSCOPE - Italy
Le Quotidien de l'Art - France
Mousse Magazine - Italy


INTERNATIONAL ART MAGAZINES - LATIN AMERICA
Arte al Día
ArtNexus
ART Oncuba - Cuban art
Latin American Art


INTERNATIONAL MAGAZINES - CHINA AND ASIA
Art+ Magazine - Philippine Art
ArtAsiaPacific - Hong Kong
ArtReview Asia - Asian Art
Arts of Asia
LEAP - China
FOCUS Online Art Magazine


ARTIST TECHNIQUE MAGAZINES
art ltd.
Artists' Magazine
International Artist
Pastel Journal
PleinAir
Sculpture Magazine
Watercolor Artist

---
Digital and Online Art Magazines
artdaily.com
artnet news
Artists Network
Artweek
Hyperallergic
MutualArt.com
Whitehot Magazine

---
About Art-Collecting.com

Art-Collecting.com is an online resource for all art enthusiasts. Art collectors, art travelers and artists will find our comprehensive online Gallery Guides and Museum Guides to be very useful. We feature guides for thirty-seven major art destinations as well as every state. Be sure to look at our Art Fairs Guide and our guides to Miami Art Week and New York Art Fairs which are up online year around.

When exploring around our site you'll find informative articles and guides for specific types of art like Latin American Art, Fine Art Photography and Native American Art. If you're looking for Art Appraisers, Art Advisors & Consultants, Art Auctions or other Art Services we're a good source.

Don't forget to visit our Artist Guides where you'll find links directly to artist websites. Our Painters and Photographers pages are very popular. The guides are very helpful when looking to discover new artists or if you prefer buying art directly from artists.

Here at Art-Collecting.com, we love art as much as you do and are always trying to improve our guides. If you have suggestions or notice listings that should be changed let us know. You can also help by mentioning us to your art friends and to galleries that you visit. Feel free to mention us and post links on your Social Media.

Thanks for stopping by Art-Collecting.com.
Visit our website often and be sure to explore around.
https://art-collecting.com


---

Home | Art Gallery Guides | Museums & Art Centers | Art Appraisals | Art Fairs

Collecting Information | Types of Collecting | Art News | Advertising | How to be Listed

---

Terms of Use | Privacy Policy | Contact

Copyright 2022 by Art-Collecting.com All Rights Reserved