LOS ANGELES ART FAIR GUIDE
Guide Online Year-around
Los Angeles is now one of the world's premier art cities. It's a great area for contemporary art and it's now become a major art fair destination. This guide features upcoming art fairs and information related to them, plus other visual arts and events going on in the Los Angeles area. Additional art fair details are added when available, usually this happens as the fairs get closer to opening, so refresh your browser often. Basic info on past and distant future fairs is also included near the bottom.

Over the past few years, art fairs have become major attractions with galleries and collectors flying in from around the world to visit them. They've become very important financially to the participating galleries and to the communities where they're located. Some art fairs like Frieze and Art Basel are huge and regularly feature the top galleries in the world. Other are regionally organized and focused like the LA Art Show, Felix and Intersect Palm Springs, and some fairs are for emerging galleries, curators and artists like the Spring Break Art Show. All of the fairs offer amazing artworks and visual stimulation, so plan on attending them.

In addition to the art fairs be sure consider visiting some of the notable gallery and museum exhibitions. Explore around and you'll find gallery openings, artist receptions and special events during art fair week. You can find additional information in our LOS ANGELES GALLERY GUIDE.

Art galleries, museums, non-profit art organizations, and artists are important, please support them when possible. This guide is my effort to support them and to provide you with information. Individuals, galleries and art organization can also help by sharing this site with art friends or posting links in Social Media. Thanks in advance your help is appreciated. Also, if you discover a wonderful exhibition, gallery or art fair because of this guide, don't keep it a secret, tell the organizers and your friends. Get out and enjoy and support the visual arts.


LOS ANGELES ART FAIRS
Superfine LA
LA Art Show
Frieze Los Angeles
SPRING/BREAK Los Angeles
FELIX LA
Photo Forward Los Angeles
Intersect Palm Springs (Palm Springs)

LOS ANGELES GALLERY GUIDE
Comprehensive listing of LA art galleries organized by location.

SANTA MONICA GALLERY GUIDE

REFRESH YOUR BROWSER WINDOW FREQUENTLY.
WE ARE ACTIVELY UPDATING AND ADDING TO THIS GUIDE


---




LA Art Show
Los Angeles Convention Center
1201 South Figueroa Street (West Hall)
Los Angeles, CA 90015
February 14 - 18, 2024
https://www.laartshow.com/

Los Angeles has emerged as a global epicenter of art & culture, with a distinct, interwoven multi-cultural influence unique to the city. Diversity is our strength and art is most impactful when it includes or transcends all borders. As LA rises as the world-class destination for art, LA Art Show continues to lead the way with innovative programming and one-of-a-kind experiences for an expanding collecting audience. The fair offers an extraordinary array of works and experiences.

The largest section of programming at the LA Art Show, is Modern + Contemporary exhibits, featuring the spectrum of contemporary painting, illustration, sculpture and more from galleries in Los Angeles, the Pacific Rim, and countries all around the world. Capitalizing on the city's position on the Pacific Rim, DIVERSEartLA is a special programming section devoted to nurturing the creative energy of international collectors, artists, curators, museums and non-profits by connecting them directly with audiences in Los Angeles. The LA Art Show also donates 50,000 square feet of exhibition space to participating organizations each year as our civic engagement. This year there will be a pavilion dedicated to European galleries. Opening night supports St. Jude Children's Hospital and is always fun, with good food, art and people watching, they even have a red carpet for celebrities.

2023 ADMISSION
Day Ticket $30
Opening Night $250

SOCIAL MEDIA
Instagram: @laartshow/
Hashtags: #laartshow #laartshow2023

ART FAIR WEBSITE
https://www.laartshow.com/



---




Frieze Los Angeles
Santa Monica Airport
Santa Monica, CA
February 29 - March 3, 2024
https://frieze.com/fairs/frieze-los-angeles

Frieze Los Angeles, will take place February 29 - March 3, 2024, at the Santa Monica Airport. In the past several art fairs have been held at the airport. The location has been selected for its additional space and flexibility, allowing Frieze Los Angeles to welcome innovative art and ideas across all forms of creativity. The fair will take place over multiple sites across the property including the Barker Hanger. Frieze will also provides robust online content, includings podcasts and videos to enjoy remotly.

Christine Messineo, Director of Americas for Frieze said: 'Frieze Los Angeles' new home offers us so much - the scale of the site allows for ambitious activations and collaborations with artists, galleries and non-profits. As a major destination the fair will extend its reach across the city and celebrate the creative communities of Los Angeles.'

Shannon Daut, Cultural Affairs Manager for Santa Monica added: 'We are thrilled to be bringing such a venerated art event to our community and welcome the benefits it will provide to Santa Monica. We look forward to working with Frieze to connect the event to local artists and arts organizations, and to continue to leverage opportunities to expand the arts at both the Santa Monica Airport and beyond. We are proud to be a city that supports arts and culture.' Frieze Los Angeles 2024 will host many of the world's leading galleries and feature the fair's much-celebrated section Focus LA, dedicated to galleries aged 12 years and younger. Lots of information on the Frieze website.

2023 ADMISSION
Day Ticket $80 - $200

SOCIAL MEDIA
Instagram: @friezeofficial
Hashtags: #friezeweek #friezelosangeles #friezela #friezeartfair

ART FAIR WEBSITE
https://frieze.com/fairs/frieze-los-angeles



---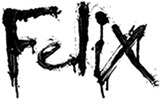 Felix Art Fair
Hollywood Roosevelt Hotel
Los Angeles, CA 90028
February 28 - March 3, 2024
https://felixfair.com/

Felix was co-founded by Dean Valentine and brothers Al Morán and Mills Morán. The fair's mission is to create an intimate experience that prioritizes connoisseurship, collaboration, and community. Galleries are careful selected, and are among the best around, and you'll see very interesting contemporary artworks. The 2023 edition takes place February 15 - 19 at the Hollywood Roosevelt Hotel in Los Angeles. Galleries will be featuring artworks in hotel rooms, and also in the top floor pool cabana area. If you're interested in the visual arts, you want to visit Felix. Public hours are Friday and Saturday from 11am - 7pm and Sunday 11am - 5pm. Tickets available online.

2023 ADMISSION
Day Ticket $40 - $50

SOCIAL MEDIA
Instagram: @felixartfair
Hashtag: #FelixArtFair

ART FAIR WEBSITE
https://felixfair.com/



---



SPRING/BREAK Los Angeles
Skylight Culver City
5880 Adams BLVD.
Culver City, CA
TBD February 2024
https://www.springbreakartshow.com/

SPRING/BREAK Art Show is a curator-driven art fair, it has annouced that it's next Los Angeles edition will be February 15th - 19th. The fair is known as being cutting edge and uses non-traditional art fair spaces. SPRING/BREAK Los Angeles will continue this tradition. This fair is known for it non-traditional art fair venues (creative use of available spaces to show art). SPRING/BREAK will present curated exhibitions of local emerging and established artists, non-profit organizations, independent curators, artist collectives and galleries. Under our 2022-2023 theme, NAKED LUNCH, come find the unexpected in emerging and mid-career LA and out-of-towner artists from the fair that Roberta Smith calls, "the place to find new art."

2023 ADMISSION
Day Ticket $30 - $70
Opening Night $40

SOCIAL MEDIA
Instagram: @springbreakartshow
Hashtags: #springbreakartshow and #springbreakartshowla

ART FAIR WEBSITE
https://www.springbreakartshow.com/



---




Photo Forward Los Angeles
Bergamot Station
2525 Michigan Avenue
Santa Monica
TBD February 2024
https://www.photoforwardla.com/

The inaugural photo fair of the non-profit Photographic Arts Council Los Angeles. Featuring lens-based fine art photography from vintage to contemporary, for beginning as well as advanced collectors. Twelve exhibitors will be showing at the host gallery; Danziger Gallery. Other includes: Stephen Bulger Gallery, Etherton Gallery, Paul M. Hertzmann, Hulett Collection, JDC Fine Art, MicIntosh Collection, Minor Matters, Scott Nichols Gallery and Andrew Smith Gallery. Other galleries in Bergamot Station will also be showing photography, they include: Von Lintel Gallery, Rose Gallery, Peter Fetterman Gallery, Craig Krull Gallery, Robert Berman Gallery, Marshall Gallery and Galerie XII. Organized by PAC LA which co-facilitates events and programming for all areas of the photographic arts, with special programming offered to PAC LA members, and public events that are online and free. Consider joining if you are interested in photography.

2023 ADMISSION
Free

ART FAIR WEBSITE
https://www.photoforwardla.com/



---



Intersect Palm Springs
Palm Springs Convention Center
277 N Avenida Caballeros
Palm Springs, CA 92262
February 8 - 11, 2024
https://intersectpalmsprings.com/

Intersect Palm Springs is the new name for Art Palm Springs one of the premier art fairs in the Southwest It brings galleries from Asia, Europe, North and South America representing hundreds of artists to the Palm Springs Convention Center. The Fair is usually scheduled to coincide with Modernism Week at the height of the Coachella Valley's season, however this year it a few days earlier. Since its early editions, Art Palm Springs has been a draw for curators, collectors, designers and celebrities. Once the playground of movies, captains of industry and world leaders, the region has evolved into a respected art oasis in the Southern California desert with a vibrant cultural scene devoted to the visual arts.

2023 ADMISSION
Day Ticket $25

SOCIAL MEDIA
Instagram: @intersectartanddesign
Hashtags: #intersectpalmsprings

ART FAIR WEBSITE
https://intersectpalmsprings.com/



---



Superfine LA
Magic Box
1933 S Broadway
Los Angeles, CA

October 12 - 17, 2023

Say goodbye to the traditional art fair. Created in 2015 as a direct answer to the problem of stuffy art fairs and galleries, Superfine Art Fair has been showing artists from around the world how to sell their art at our fairs in Los Angeles, New York City, Washington DC, Miami Beach, San Francisco, and Seattle. "Superfine was created to bring down the barriers of the art world, with transparent prices, affordable pieces and non-intimidating events that encourages newcomers to the contemporary art world." - Art Fair Magazine. Join us in Los Angeles October 12th through 17th for days of buying art, meeting other collectors, and enjoying the best art fair experience ever. Grab your tickets online and save today.

SOCIAL MEDIA
Instagram: @superfineartfair
Instagram Hashtags: #superfineartfair, #superfinela

ART FAIR WEBSITE
https://www.superfine.world/los-angeles-art-fair

Visit our ART FAIR GUIDE for additional art fairs.


---

OTHER CALIFORNIA ART FAIRS THROUGHOUT THE YEAR


The Other Art Fair (Santa Monica)
April 4 - 7, 2024

Superfine (San Francisco)
March 21 - 24, 2024

FOG Design + Art (San Francisco)
January 18 - 21, 2024

Art Market San Francisco (San Francisco)
April 25 - 28, 2024



---

RECOMMEDED MUSEUMS

The Broad
LACMA - Resnick Pavilion
MOCA
Craft Contemporary
The Getty Center
Hammer Museum (UCLA)
Vincent Price Art Museum
Autry Museum
Japanese American National Museum


---

Advertising and Listing Information
We are now accepting art fair listing for the future
Link with additional listing information

Advertising Opportunities
Link with additional information.


---

About Art-Collecting.com

Art-Collecting.com is an online resource for all art enthusiasts. Art collectors, art travelers and artists will find our comprehensive online Gallery Guides and Museum Guides to be very useful. We feature guides for thirty-seven major art destinations as well as every state. Be sure to look at our Art Fairs Guide and our guides for Miami Art Week and New York Art Fairs and Los Angeles Art Fairs all are up online year around.

When exploring around our site you'll find informative articles and guides for specific types of art like Latin American Art, Fine Art Photography and Native American Art. If you're looking for Art Appraisers, Art Advisors & Consultants, Art Auctions or other Art Services we're a good source.

Don't forget to visit our Artist Guides where you'll find links directly to artist websites. Our Painters and Photographers pages are very popular. The guides are very helpful when looking to discover new artists or if you prefer buying art directly from artists.

Here at Art-Collecting.com, we love art as much as you do and are always trying to improve our guides. If you have suggestions or notice listings that should be changed let us know. You can also help by mentioning us to your art friends and to galleries that you visit. Feel free to mention us and post links on your Social Media.

Thanks for stopping by Art-Collecting.com.
Visit our website often and be sure to explore around.
https://art-collecting.com


---

Home | Art Gallery Guides | Museums & Art Centers | Art Appraisals | Art Fairs

Collecting Information | Types of Collecting | Art News | Advertising | How to be Listed

---

Terms of Use | Privacy Policy | Contact

Copyright 2023 by Art-Collecting.com All Rights Reserved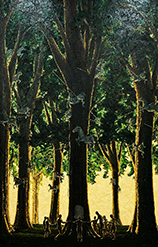 Ho Jae Kim
Ode to Joy
Nov 4 - Dec 22, 2023
NICODIM
Los Angeles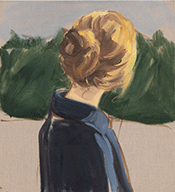 Gideon Rubin
Substance To Shadows
Oct 28 - December 16, 2023
ANAT EBGI
Los Angeles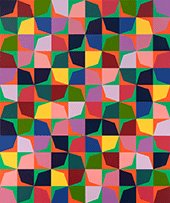 Odili Donald Odita
Degrees of Separation
Nov 11 - December 16, 2023
David Kordansky Gallery
Los Angeles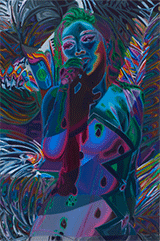 Caitlin Cherry
Womanizer
Nov 4 - Jan 5, 2024
The Hole Los Angeles
Los Angeles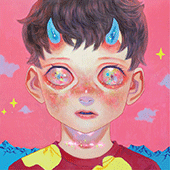 Hikari Shimoda
Questions for Living
in the World
Nov 18 - December 23, 2023
Corey Helford Gallery
Los Angeles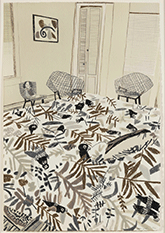 Jonas Wood
On Exhibition
Nov 18 - December 30, 2023
Leslie Sacks Gallery
Santa Monica, CA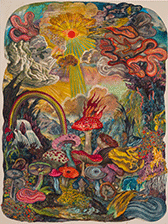 Ken Gun Min
Sweet Discipline from Koreatown
Nov 11 - December 20, 2023
Shulamit Nazarian
Los Angeles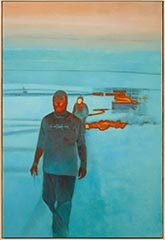 Harmony Korine
Exhibition
Sept 15 - January 14, 2024
Hauser & Wirth
Los Angeles / Downtown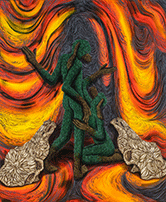 Drew Dodge
Available from
Steve Turner
Los Angeles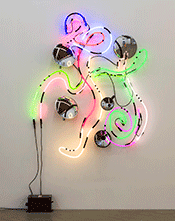 Keith Sonnier
Live in Your Head
Oct 21 - December 16, 2023
Parrasch Heijnen
Los Angeles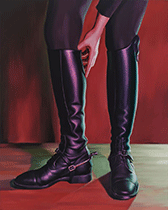 Logan Criley
Available from
Harkawik
Los Angeles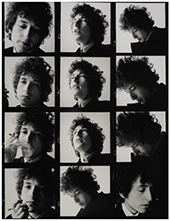 Bob Dylan
Mixing up the Medicine
Oct 24 - January 5, 2024
Including: Jerry Schatzberg
Peter Fetterman Gallery
Santa Monica / Bergamot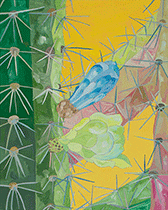 Matt Wedel
Pictures in the Garden
Oct 25 - January 6, 2024
L.A. Louver
Venice, CA



Please follow us and share site and guide with your art friends.