LOS ANGELES ART FAIR GUIDE
This guide is Online Year-around
Los Angeles is now one of the world's premier art cities. It's a great place to see contemporary art and it's now a major art fair destination. Here's a brief look at what's ahead to help you plan. The links that will take you in several directions to help you discover art. February is the major art fair month in Los Angeles. This guide has been created to make it easier for you to plan your art fair visits as well as promote some of the amazing art galleries in Los Angeles. As the fairs get closer we'll be adding additional details and a basic description of each art fair, plus specifics like who's exhibiting, highlights, and openings and special events.

With the United States starting to get back to normal we want you to know that Art-Collecting.com will continue to provide community art guides as we have for the past 24 years. We do this because galleries, museums, non-profit art organizations, and artists are important. We urge you to support them whenever possible. If you would like to be listed or featured in one of our guides please see "About Us" in top navigation.

In addition to the art fairs be sure to take in some of the notable gallery and museum exhibitions that are available in Southern California Please tell your art friends about us, and it's OK to share a link to this guide in social media, share your love of the visual arts.


2022 Los Angeles Art Fairs
LA ART SHOW
SUPERFINE! ART FAIR
INTERSECT PALM SPRINGS
FRIEZE LOS ANGELES
FELIX LA
SPRING/BREAK LOS ANGELES

Previous Art Fairs / Not yet scheduled for 2022
ART LOS ANGELES CONTEMPORARY
STARTUP LOS ANGELES


AREA GALLERY GUIDES
Los Angeles Gallery Guide
Santa Monica Gallery Guide
Culver City Gallery Guide
All Calfornia Gallery Guides

SELECTED MUSEUM EXHIBITIONS


---




Frieze Los Angeles
9900 Wilshire Boulevard
Beverly Hills, CA
February 17 - 20, 2022
https://frieze.com/fairs/frieze-los-angeles

Frieze Los Angeles, will take place February 17-20 in a new location, 9900 Wilshire Boulevard in Beverly Hills, adjacent to The Beverly Hilton hotel. The new location in Beverly Hills, situated adjacent to the Beverly Hilton Hotel. Frieze Los Angeles will occupy a prime position between the Hammer Museum and the Wallis Annenberg Center for the Performing Arts. Frieze will also provides robust online content, includings podcasts and videos to enjoy remotly.

Focus LA, is a section of the fair that spotlights on Los Angeles-based spaces aged 15 years or less. Focus LA will feature 11 of the city's defining young galleries who will present solo or dual artist exhibitions. Focus LA galleries participating in the fair for the first-time include Baert Gallery, Garden, Gattopardo, In Lieu, Luis De Jesus Los Angeles, Marta, Stanley's and Stars. Returning participants include Bel Ami, Charlie James Gallery and Parker Gallery.

The 2022 edition of the fair will see the debut of Frieze Sculpture Beverly Hills, a celebrated public art initiative that has previously been realized in both London and New York, featuring major works by artists that work on a monumental scale. Supported by the City of Beverly Hills, Frieze Sculpture Beverly Hills will take place in the iconic location of Beverly Gardens Park as part of a program of events and public activities for Frieze Week in Beverly Hills.

As always, it's suggested that you purchase tickets early, Frieze usually sells out.
.
SOCIAL MEDIA
Instagram: @friezeofficial
Twitter: @FriezeArtFair
Facebook: @friezefair
Hashtags: #friezeweek #friezelosangeles #friezela #friezeartfair

ART FAIR WEBSITE
https://frieze.com/fairs/frieze-los-angeles


---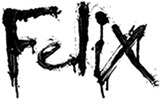 Felix Art Fair
Hollywood Roosevelt Hotel
Los Angeles, CA 90028
February 17 - 20, 2022
https://felixfair.com/

Felix was co-founded by Dean Valentine and brothers Al Morán and Mills Morán. The fair's mission is to create an intimate experience that prioritizes connoisseurship, collaboration, and community. Galleries are careful selected, and are among the best around, and you'll see very interesting contemporary artworks. The 2022 edition takes place February 17 - 20 at the Hollywood Roosevelt Hotel in Los Angeles. Galleries will be featuring artworks in hotel rooms, and also in the top floor pool cabana area. If you're interested in the visual arts, you want to visit Felix. Public hours are Friday and Saturday from 11am - 8pm and Sunday 11am - 5pm. Tickets available online, also please be prepared for Covid protocols.

SOCIAL MEDIA
Instagram: @felixartfair
Facebook: @FelixArtFair
Hashtag: #FelixArtFair

ART FAIR WEBSITE
https://felixfair.com/


---



SPRING/BREAK Los Angeles
5880 Adams Blvd. (Culver City Arts District)
Los Angeles, CA
February 16 - 20, 2022
https://www.springbreakartshow.com/

SPRING/BREAK Art Show is a curator-driven art fair, it has annouced that it's next Los Angeles edition will be February 17 - 20, 2022. The fair is known as being cutting edge and uses non-traditional art fair spaces. SPRING/BREAK Los Angeles will continue this tradition. This fair is known for it non-traditional art fair venues (creative use of available spaces to show art). SPRING/BREAK will present curated exhibitions of local emerging and established artists, non-profit organizations, independent curators, artist collectives and galleries.

SOCIAL MEDIA
Instagram: @springbreakartshow
Twitter: @SPRINGBREAKshow
Facebook: @SPRINGBREAKArtShow
Hashtags: #springbreakartshow

ART FAIR WEBSITE
https://www.springbreakartshow.com/


---




Superfine Art Fair
Magic Box LA @ The Reef
1933 S Broadway
Los Angeles, CA 90007
October 13 - 16, 2022
https://superfine.world/

Superfine Art Fair is returning to the Los Angeles in October 2022. Throughout the fair, visitors will have the unique opportunity to meet and connect directly with 60+ top local and international artists, collectives, and galleries in true Superfine! fashion, visitors will be greeted by a welcoming environment, affordable price points (works starting as low as $100!), and an amazing selection of emerging contemporary artists. Be ahead of the curve and not only discover, but take home tomorrow's top artists today. Superfine! is putting a fresh face to contemporary art by bringing transparency and accessibility to the art fair market - something that is rarely done in an industry where the status quo reigns supreme.

SOCIAL MEDIA
Instagram: @superfine.fair
Twitter: @superfine_fair
Facebook: @superfinefair
Hashtags: #superfinela

ART FAIR WEBSITE
https://superfine.world/


---




LA Art Show
Los Angeles Convention Center
1201 South Figueroa Street (South Hall)
Los Angeles, CA 90015
Just Ended - January 19 - 23, 2022
https://www.laartshow.com/

Los Angeles has emerged as a global epicenter of art & culture, with a distinct, interwoven multi-cultural influence unique to the city. Diversity is our strength and art is most impactful when it includes or transcends all borders. As LA rises as the world-class destination for art, LA Art Show continues to lead the way with innovative programming and one-of-a-kind experiences for an expanding collecting audience. The fair offers an extraordinary array of works and experiences.

As part of our uncompromising efforts to organize a show that is safe for exhibitors and visitors alike, we have reduced our capacity and implemented social distancing protocols in compliance with all health and county requirements. All visitors MUST complete a mandatory health screening form from the LA Convention Center before entering the exhibition hall.

SOCIAL MEDIA
Instagram: @laartshow/
Twitter: @LAArtShow
Facebook: @LAartshow
Hashtags: #laartshow #laartshow2022

ART FAIR WEBSITE
https://www.laartshow.com/


---



Intersect Palm Springs
Palm Springs Convention Center
277 N Avenida Caballeros
Palm Springs, CA 92262
February 10 - 13, 2022
https://intersectpalmsprings.com/

Intersect Palm Springs is the new name for Art Palm Springs one of the premier art fairs in the Southwest It brings galleries from Asia, Europe, North and South America representing hundreds of artists to the Palm Springs Convention Center. The Fair is usually scheduled to coincide with Modernism Week at the height of the Coachella Valley's season, however this year it a few days earlier. Since its early editions, Art Palm Springs has been a draw for curators, collectors, designers and celebrities. Once the playground of movies, captains of industry and world leaders, the region has evolved into a respected art oasis in the Southern California desert with a vibrant cultural scene devoted to the visual arts. Intersect Palm Springs will be following the local and state Covid guidelines for the health and safety of all visitors, staff, and participants.

SOCIAL MEDIA
Instagram: @intersectartanddesign
Facebook: @intersectartanddesign
Hashtags: #intersectpalmsprings

ART FAIR WEBSITE
https://intersectpalmsprings.com/


---

SELECTED MUSEUM EXHIBITIONS

The Broad
LACMA - Resnick Pavilion
MOCA
Craft Contemporary
The Getty Center
Hammer Museum (UCLA)
Vincent Price Art Museum
Autry Museum
Japanese American National Museum


---

Advertising and Listing Information
We are now accepting art fair listing for the future
Link with additional listing information

Advertising Opportunities
Link with additional information.


---

About Art-Collecting.com

Art-Collecting.com is an online resource for all art enthusiasts. Art collectors, art travelers and artists will find our comprehensive online Gallery Guides and Museum Guides to be very useful. We feature guides for thirty-seven major art destinations as well as every state. Be sure to look at our Art Fairs Guide and our guides for Miami Art Week and New York Art Fairs and Los Angeles Art Fairs all are up online year around.

When exploring around our site you'll find informative articles and guides for specific types of art like Latin American Art, Fine Art Photography and Native American Art. If you're looking for Art Appraisers, Art Advisors & Consultants, Art Auctions or other Art Services we're a good source.

Don't forget to visit our Artist Guides where you'll find links directly to artist websites. Our Painters and Photographers pages are very popular. The guides are very helpful when looking to discover new artists or if you prefer buying art directly from artists.

Here at Art-Collecting.com, we love art as much as you do and are always trying to improve our guides. If you have suggestions or notice listings that should be changed let us know. You can also help by mentioning us to your art friends and to galleries that you visit. Feel free to mention us and post links on your Social Media.

Thanks for stopping by Art-Collecting.com.
Visit our website often and be sure to explore around.
https://art-collecting.com


---

Home | Art Gallery Guides | Museums & Art Centers | Art Appraisals | Art Fairs

Collecting Information | Types of Collecting | Art News | Advertising | How to be Listed

---

Terms of Use | Privacy Policy | Contact

Copyright 2022 by Art-Collecting.com All Rights Reserved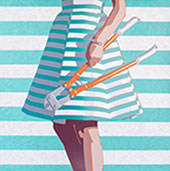 Kelly Reemtsen
Multiples: A 10-Year Survey
May 5 - June 1, 2022
albertz benda Los Angeles
Los Angeles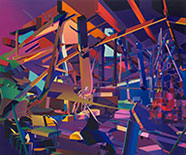 Jonathan Chapline
Sprawl
April 14 - May 28, 2022
The Hole Los Angeles
Los Angeles, CA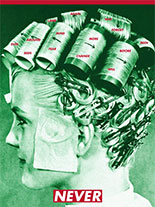 Barbara Kruger
March 19 - July 16, 2022
Sprüth Magers
Los Angeles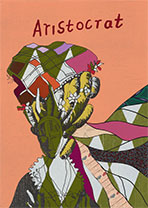 Yinka Shonibare
Available from
Leslie Sacks Gallery
Santa Monica, CA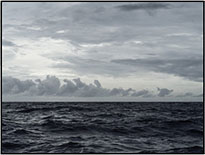 Matthew Arnold
Longing for Amelia
June 11 - September 3, 2022
Galerie XII Los Angeles
Santa Monica / Bergamot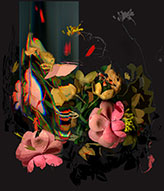 Melanie Willhide
Elegy of the Garden
June 11 - August 27, 2022
Von Lintel Gallery
Santa Monica / Bergamot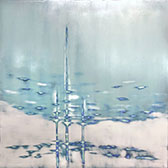 Audra Weaser
Open Waters
May 14 - June 18, 2022
George Billis Gallery
Los Angeles / Culver City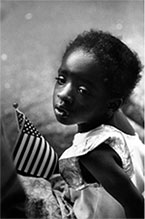 The Power of Photography
June 11 - Sept 3, 2022
Including: Earlie Hudnall
Peter Fetterman Gallery
Santa Monica / Bergamot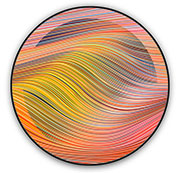 KAI & SUNNY
Future Seasons
May 14 - June 18, 2022
Corey Helford Gallery
Los Angeles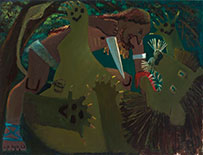 Kyle Staver
Show of Strength
May 14 - June 18, 2022
Moskowitz Bayse
Los Angeles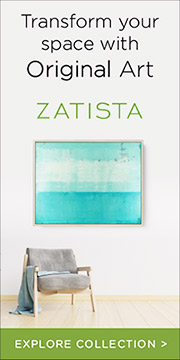 Please follow us and share site and guide with your art friends.