HOW TO BE LISTED
ART SERVICES
NEW LISTINGS AND RENEWALS
ALL TYPES OF ART SERVICES: INCLUDING FRAMING, SHIPPING, CURATORS, ETC.


You've got the right page for getting an art service business listed in Art-Collecting.com.
We take great pride in offering art guides for visitors to your art community and those online.
Guides are only as good as the content, please list today and help make your community art guide better.
We hope that you will consider listing with us.


BASIC LISTING
Listed in two guides:
Art Services, plus the Gallery Guide for your state or city specfic guide.
This is very useful because most viewers are looking for local resources.


Includes business name, and a link to your website.


City and state where you are located.


Telephone number.


Cost is $70.00 per year (12 months)


Basic listing are usually posted within 72 hours.


ENHANCED LISTING
Everything that's in a Basic Listing plus more.


Listed above and before other services in your art service section.


Two or three lines of marketing text (500 - 700 characters including spaces).
This is where you mention your art specialty areas and art services.


Full business address, telephone, email, and visible website address included.
If you don't want specific contact info listed, be sure to tell us.


Logos can be added to draw attention.


Cost is $170.00 per year (12 months).


Enhanced listings are posted quickly, usually within 48 hours.


Payment Options
Payment can be made through PayPal or by sending a Check.
The PayPal payment process is easy and only takes a few minutes to complete.
If you need an invoice let us know and we'll email one to you.

PayPal Online Payment
1) Select one of the options below and click on the Buy Now button.
2) After paying you'll be redirected to another web page where you provide additional listing information. If you're not redirected please send us an email with your name, state and web address.
Email to: listings@art-collecting.com



BASIC LISTING


$70.00 per year (12 month listing)

Listing includes just your art business name and a link to your website.
Credit cards are accepted and paying with PayPal is safe and secure.
Use the Buy Now above for one time payment or use the Installment Plan
to spread payments out over the year.



ENHANCED LISTING


$170.00 per year (12 months listing)

This listing provides much better visibility and you have the opportunity to promote your art service business with three or four lines of marketing text (500 - 700 characters including spaces). Plus, full contact information and other business details as listed above.



PAYMENT INVOICE
If you need and invoice, just contact us and we'll email one to you.


PAYING VIA CHECK
At this time we are not accepting check payments.


Our goal is to promote the visual arts on the Internet. We do this by offering gallery guides, art resources, and other useful information on the visual arts to collectors, galleries, advisors, consultants, artists, art organizations and others interested. We love the visual arts and care about it. We've been online since 1998. We're here to help promote your art business. Please support our efforts by submitting your listing today.

Art-Collecting.com
https://art-collecting.com
253-304-2808

Hours: Tuesday - Saturday, 10 - 6pm
Pacific Standard Time.

Here at Art-Collecting.com, we love art as much as you do. Please mention us to your art friends, and they'll most likely thank you for letting them know. Also, it really helps everyone when you mention our gallery guides and art resources in Instagram, Twitter, and Facebook!

Thank you for your interest and support.

---

Home | Art Gallery Guides | Museums & Art Centers | Art Appraisals | Art Fairs

Collecting Information | Types of Collecting | Art News | Advertising | How to be Listed

---

Terms of Use | Privacy Policy | Contact

Copyright 2023 by Art-Collecting.com All Rights Reserved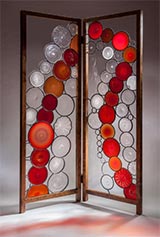 Dick Weiss
Leaded Glass Screen
Available from
Traver Gallery
Seattle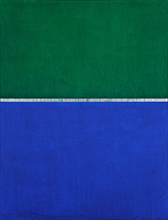 Tadaaki Kuwayama
1932–2023 Memorial Exhibition
Nov 9 - January 13, 2024
Marlborough
New York / Chelsea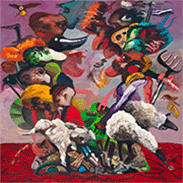 Dana Schutz
Jupiter's Lottery
Nov 2 - December 16, 2023
David Zwirner
New York / Chelsea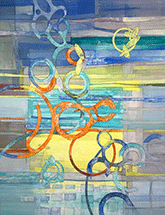 Mark Smith
The Space Between the Notes
Oct 7 - November 11, 2023
Craighead Green Gallery
Dallas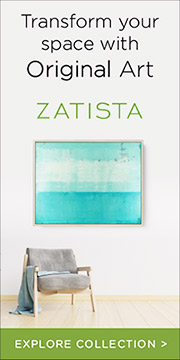 Please follow us and share site and guide with your art friends.