FLORIDA ART APPRAISERS
Listing of professional art appraisers located in Florida. Having a current art appraisal of the artworks you own is very important in case of damage or loss. We strongly suggest that you always have a up to date appraisal of your art and artworks. That way you will know the artworks value and can contact your insurance agent to make sure the artwork is covered for the correct value.

There are several types of appraisals and they represent different values. A good qualified and professional art appraiser can explain and help you in deciding which type of art appraisal you need. You will also find additional information, on our Art Appraisals page, which features appraisal associations.

---
Florida Fine Art Appraisals

Mark Alexander, USPAP, ISA, AM
Art Services 2000 Ltd. Fine Art Appraisals, Brokerage and Consulting
P.O. Box 354787
Palm Coast, Florida 32135
386 742-6786
artserv2000@yahoo.com
http://www.artserv2000.com


Cherie Binger, USPAP
Miami, Ft. Lauderdale and Palm Beaches, FL
305 967-8814
Fine Art and Wine Appraisal
cheriebinger@comcast.net


Dora Valdes-Fauli, USPAP, ISA-AM
2655 Le Jeune Road, Suite 546
Coral Gables, FL 33134
305 779-4874
doravf@bellsouth.net
www.dvfservices.com


Penelope Dixon & Associates
4040 NE 2nd Avenue, Suite 303
Miami, FL 33137
305 571-8080
penelope@peneloped.com
www.peneloped.com


Tara Ana Finley, ISA, AM
Anubis Appraisal & Estate Services, Inc.
*Appraisals of Antiques, Paintings, Prints, Decorations, Silver, Jewelry, Latin American Art,
Collectibles, Tribal Art, and Antiquities for Insurance, Donation, Divorce and Estate and Probate Purposes.
*Auctions and Estate Sales of Antiques and Personal Tangibles.
*Art Brokerage of specific art works.
*Art Consultant. Credentials: 30+ years experience with Sotheby s, Christie s and Phillips, Accredited member ISA, USPAP 2006 Certified. Past Antiques Roadshow Appraiser

3500 Ponce de Leon Blvd. Suite 2
Coral Gables, FL 33134
305 446-1820 and Fax: 305 648-1939
tarafinley@anubisappraisal.com
www.anubisappraisal.com


Hartman & Company Fine Art
2030 Intercoastal Drive
Fort Lauderdale, FL 33305
954 537-3307
ericahartman@hartmanfineart.com
www.hartmanfineart.com


E. Linda Poras, Fine Arts Appraiser
2555 Collins Ave #2306
Miami Beach, FL 33140
(786) 581-7260
linda@fineartsappraiser.com
www.fineartsappraiser.com


Dora Valdes-Fauli, USPAP, ISA-AM
2655 Le Jeune Road, Suite 546
Coral Gables, FL 33134
30) 779-4874
doravf@bellsouth.net
www.dvfservices.com



Florida Art Galleries

Florida Art Museums and Art Centers

---

Art Bookstore
Scroll through a great selection in our art bookstore, treating yourself to a visual feast of richly illustrated coffee-table and other books, magazines, and DVD's about the world of art.

Art-Collecting.com can also serve as your shopping portal to Amazon.com for all your other Internet shopping - whether for laptops or luggage, cameras, heels, or haberdashery. Just click here: Path to Amazon.









Amazon's Book of the Month Site for reading and gift suggestions.


If you find us to be a useful art resource, please mention it to galleries when visiting them.
This helps us a lot, especially if you make a purchase because of information found through us.

Thanks for visiting art-collecting.com.

---

Home | Art Gallery Guides | Museums & Art Centers | Art Appraisals | Art Fairs
Collecting Information | Types of Collecting | Auctions | Bookstore | How to be Listed

---

Terms of Use | Privacy Policy | Contact
Copyright 2014 by Art-Collecting.com All Rights Reserved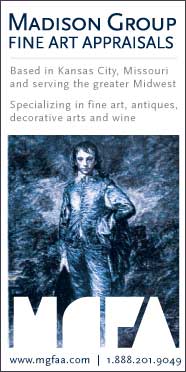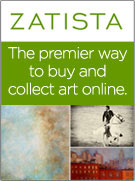 Access to over
4000 original artworks.
Browse Zatista collections

___________________________


Please follow us and share this guide with your art loving friends. Good comments and links on Social Media sites also help us.





To receive our Free monthly newsletter and an occasional email update, register below.


___________________________