MIAMI ART WEEK
MIAMI & MIAMI BEACH ART FAIR GUIDE
Complete listing with important art fairs details.

MIAMI ART WEEK EVENTS
MUSEUMS, PRIVATE COLLECTIONS & ART ORGANIZATIONS
Fun and interesting events that you should know about, organized by location.

MIAMI GALLERY GUIDE
Comprehensive listing of Miami area art galleries from Art-Collecting.com.


Below are TWO DIFFERENCT MAPS for Miami Art Week.
Each is different and one might be better than the other.


MIAMI ART WEEK
CELL PHONE MAP






NATIONAL and INTERNATIONAL ART FAIR GUIDE

ART GALLERY GUIDES FOR UNITED STATES
Gallery guides for every state and thirty seven major art cities.
Easy to use and the most comprehensive gallery guides on the Internet.


---

Art-Collecting.com is an online resource for all art enthusiasts. Art collectors, art travelers and artists will find our comprehensive online Gallery Guides and Museum Guides to be very useful. We feature guides for thirty-seven major art destinations as well as every state. Be sure to look at our Art Fairs Guide and our guides to Miami Art Week and New York Art Fairs and Los Angeles Art Fairs which are up online year around.

If you're looking for Art Appraisers, Art Advisors & Consultants, Art Auctions or other Art Services we're a good source. Our Artist Guides is where you find links directly to artist websites. Our Painters and Photographers guides are very popular. You'll discover new artists that you can buy directly from or be referred to galleries representing their art.

Let us know how we can support your art community. Send us information about what's going on in your cummunity "you most likely know it better than we do" and we'll share it with our viewers. Are there important upcoming art events, new galleries or art organizations that should be included? Help us make the best and most useful art guide for your community. If you like what we doing mention our guides to your art friends. We have various advertising and listing options available. Be sure to support local art galleries, Non-Profit art organizations and art museums whenever possible.

Thanks visiting Art-Collecting.com.
Come back often and be sure to explore around.
https://art-collecting.com


---

Home | Art Gallery Guides | Museums & Art Centers | Art Appraisals | Art Fairs

Collecting Information | Types of Collecting | Art News | Advertising | How to be Listed

---

Terms of Use | Privacy Policy | Contact

Copyright 2021 by Art-Collecting.com All Rights Reserved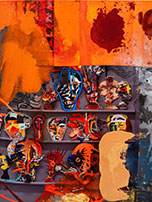 Pepe Mar
You Should Have Never
Crossed the Rio Grande
Nov 30 - January 29, 2022
David Castillo
Miami / Design District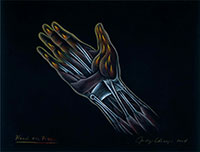 Judy Chicago
On Exhibition
Nov 30 - January 15, 2022
Nina Johnson
Miami / Little Haiti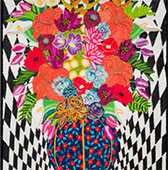 Caroline Larsen
The Gilded Lily
Nov 28 - January 1, 2022
Mindy Solomon
Miami / Allapattah